Skills for a Web Designer to Get a Dream Job
The profession of a web designer is becoming increasingly popular every year. The job is no different from the activities of an ordinary designer, who also deals with the visual design of many things. 
The main difference is the "web" prefix, which means that the work involves the creation of network resources. A portfolio is essential in web design, especially if you are new to it. Can't you boast of rich experience yet? But you can show a couple of client cases and a portfolio that will make the customer hire you.
Many people face problems when writing a resume. Nowadays, this is not a problem. Many CV editors can help make your resume perfect because half the success is making a good impression on the employer. 
On the contrary, if you don't know how to do something, you can learn it, and you should focus on your strengths in your resume. So let's figure out the best skills for a web designer to succeed.
Essential skills for a web designer
Modern design must constantly monitor current trends in the field of design. A person with information who knows how to apply it has many customers and is continually improving correctly. In addition, it is worth having some skills that every creator needs.
Creativity
Any creator should have this because the ability to look at things outside the box is the main feature of a good designer.
Imagination
A web designer must present the final project in detail and understand how it will achieve a similar result.
Good and harmonious taste
A web creator must understand that his project reflects his personality. To feel the "golden mean" in the design of a project is not an innate talent but an experience.
Communication
The work process often involves working in a team and communicating with people. If you cannot share with people, at least in terms of work, you should consider another profession.
Analytical thinking
The ability to analyse and correctly allocate working time will help the designer cope with the necessary work and submit projects on time.
Concentration of attention
Successful specialists can concentrate on a specific task for a long time. They are not distracted by social networks and funny stories of friends because this interferes with the work process.
A sense of responsibility
Everyone in the team is responsible for a particular object, and personal irresponsibility can slow down the entire team's work.
Knowledge and skills
Let's start with the knowledge and skills of a specialist in this area. To successfully create a convenient and understandable design, a specialist must be able to:
apply knowledge in the field of typography, colour combination, and other design areas in practice;
develop the concept of the site in such a way that it is understandable to any visitor to the site;
know and be able to use basic graphic design programs;
understand the working principles of CSS and HTML;
design layouts adapted for typesetting;
to write and express one's thoughts competently;
quality work with graphic images.
There are the primary skills for a web designer. A professional must know the basics of marketing and be able to attract a client. Learn how to profitably present information, so the user finds answers to all their questions.
Cooperation between the web creator and the customer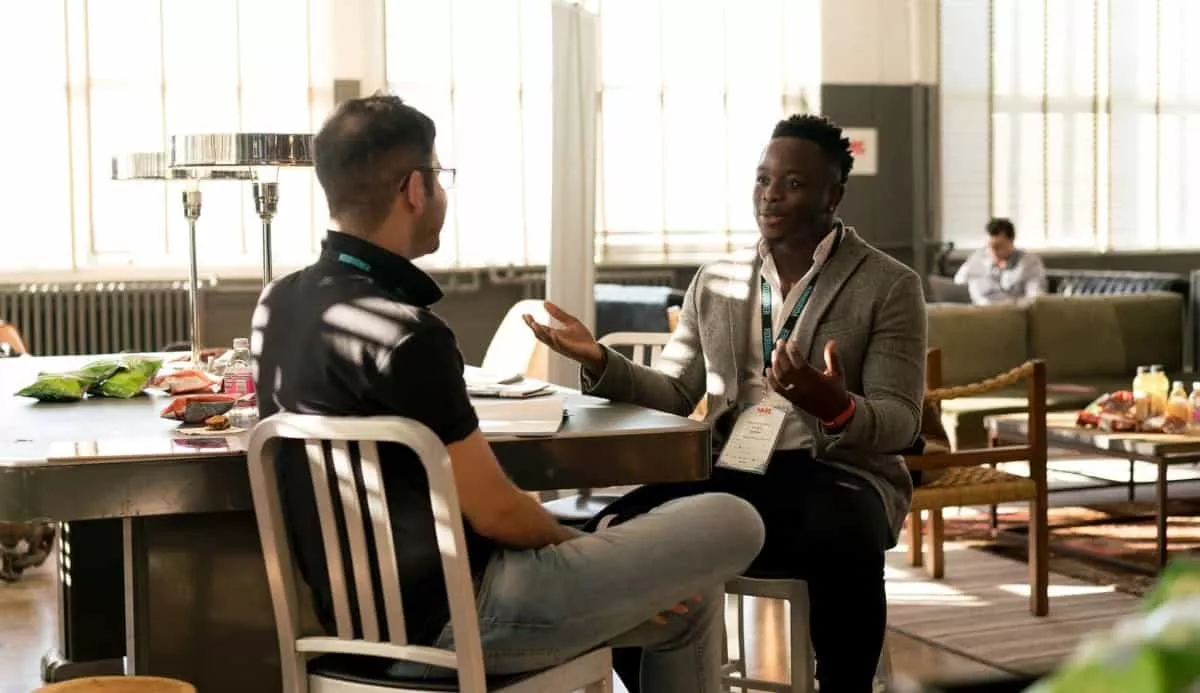 First, you must have an excellent resume to find a customer without mistakes. It is essential to correctly design a list of poetry publications or your other works. To be confident in your resume, you should read a useful reference about the design. Then you will find customers. As for the specialist's workflow:
Step 1
The designer receives all the necessary data from the customer. That is, he learns the site's purpose, according to which system his work will be carried out, and the target audience. Many customers immediately issue a list of requirements, but this does not always happen. The creator periodically needs to ask questions on his own so that there are no misunderstandings and revisions in the future.
Step 2
The specialist creates sketches and templates of the future site: on a sheet of paper or in a particular program. This sketch is more like a scheme according to which the different site designs will be carried out. At this stage, the agreement takes place because the schematic prototype is more accessible to correct than the finished layout.
Step 3
Based on the sketch, the designer begins work on a colour layout. At this stage, the selection of colours is carried out.
Step 4
The designer hands the finished layout to the customer and developers, who will implement it.
Directions in which a web designer can develop
The designer follows two paths in his work: he works in one field and deepens in it, or he learns to work in different areas. Everyone has to choose the best path for themselves. Directions in which a beginner can try himself:
UX / UI design
It engaged in the design of sites and mobile applications, taking into account the convenience of any users.
Creation of micro-interactions and motion design
Microinteractions are short animations on websites and applications that react to specific user actions.
Branding and creation of logos
Often, companies do not need a website design but only the creation of a logo or corporate style. It requires the creative abilities of a creator.
Other important skills
A person who wants to try themselves in this field must possess several skills that will help them in their work:
Internet marketing and analytics. It is necessary to understand: which offers on the market are relevant and very popular.
Ability to negotiate. It is needed to communicate successfully with customers and colleagues.
Readiness for difficulties. A person of any profession must understand that success requires long and hard work. To be motivated, you can see post about the job of your dreams. You will adjust to the work and confidently reach your goal.
Writing skills. A professional must express thoughts competently because design and text are inextricably linked.
Conclusion
This profession is suitable for creative individuals who are always ready to improve their professional data. If the field of Internet activity is close to you, and you know how to create something beautiful, convenient, and modern there, then try the job of a web developer. The main thing is not to be afraid of difficulties, to develop web design skills, and look for opportunities.