How Content Branding Will Help Your Blog Grow
Content Branding is a new way to approach blogging. Content branding is not just about writing exciting posts and getting comments. It's about creating a unique brand, identity, and voice for your blog. If done well, your readers will identify with your blog and want to return for more.
Bloggers today face challenges unlike those they faced just a few years ago. While many websites rely on advertising alone, more and more companies are turning to content marketing to attract their target audience. This is why more and more bloggers are embracing content branding, essentially creating blogs branded like an advertiser would brand their product. 
Instead of selling products, companies are selling content—and the best way to ensure that you get the attention you deserve is to create a brand around your content rather than relying on generic advertising. By incorporating branding, you will be able to stand out from the crowd and establish yourself as a credible source of information, helping your blog become an effective vehicle for your business.
As an entrepreneur, you understand the value of content marketing. But if you're still struggling to make it work for your business, it's time to step up your game. If you're not creating content consistently, your blog will never become an asset.
This post will outline exactly what you need to do to turn your blog into a powerful content marketing tool. You'll discover how to:
Create content that attracts more traffic and leads
Convert those visitors into customers
Create a loyal following of readers
Build a brand that people want to buy from
Generate more sales and profits
What Does Content Branding Mean?
Branding, in the marketing industry, is the creation of a unique identity for a company. That identity includes visual elements like logos, colour choices, and copy. It also includes an emotional connection with customers and prospects.
In the digital world, we call this content branding, or the use of messaging and design to differentiate your business from your competitors.
Branding and messaging isn't a one-time task; it's an ongoing process of communication and education. You must continually monitor your brand, ensuring it keeps pace with your audience's changing needs and expectations.
Content Marketing vs Advertising
One common misconception about content branding is that advertising is the same. They're very different.
Advertising is the practice of selling products or services. It uses messaging that's designed to grab attention, and it often relies on the use of traditional media such as TV, radio, and print ads.
On the other hand, content branding focuses on creating the right message to attract and keep customers. This messaging usually comes in blog posts, social media updates, or other forms of online content.
When done correctly, content branding builds awareness about your business. It helps you stand out from the crowd and gives you a chance to talk to your target audience.
Branding Versus Messaging
You might think of branding as having a single, unified message that represents your business. But branding is more like a set of tools you use to communicate your message to your audience.
So, while it's true that your branding should align with your business goals, your branding doesn't always have to be a single, unified message. Sometimes, it makes sense to have multiple messages that you communicate with your audience.
For example, your brand could include the idea of helping others. You could create separate social media posts focusing on your brand's aspect. Or, if you're an eCommerce store, you could use a separate set of messaging to explain how your products fit into your customers' lives.
Branding, messaging, and the messages that go with them are all part of a larger concept called content marketing. It's a holistic approach to your business built on consistent messaging.
Why Content Marketing is Better than Advertising
Content marketing is a long-term process; the end goal isn't a finished product. As a result, it occurs in the background while you focus on your business objectives and competitors.
In contrast, advertising is a short-term tactic, which means you don't have time to measure its effectiveness. For that reason, it's less reliable and more likely to fail.
Advertising is about the money, but content marketing is about the relationship. Your advertising dollars are a one-time purchase, while your marketing dollars are ongoing expenses. You invest money to reach a target audience, and you want to see a return on your investment.
Branding and messaging are also both more powerful than advertising. Advertising is based on emotion, while branding and messaging are based on facts. You'll be more effective when you speak to your audience using facts and figures rather than emotions.
Content marketing is based on a philosophy of trust. Your customer or prospect believes you're an expert on your topic, so they trust your opinion. In contrast, advertising relies on the fact that people are naturally suspicious of new messages.
Your content marketing is authentic, meaning your audience trusts your message is genuine. You can't fake content, so your marketing is more credible than advertising.
How to Develop Your Content Branding Strategy
The first step to developing your content brand strategy is identifying your audience. Who is your customer? What are their interests, preferences, and concerns?
Once you know the people you want to reach, you need to figure out your brand and messaging.
This is where the idea of content marketing comes in. Using messaging, that aligns with your brand gives your audience a consistent experience across the web.
Next, decide what types of content you want to produce. Blogs, videos, white papers, case studies, and other formats are all common ways to communicate your brand. You can also use the content on your website and social media channels.
Remember that you don't have to limit yourself to traditional content marketing methods. You can share your message via email blasts, podcasts, or newsletters.
Finally, choose which channels you'll use to distribute your content. Email marketing, social media marketing, SEO, and even PR all play a role in building your brand.
Content Marketing Is Not A Sales Pitch
Indeed, content marketing and sales do often overlap, and there are cases where you can sell using only a blog or a white paper. Still, it's essential to understand that content marketing and sales are two different processes.
As marketers, we are paid to create quality content that educates and engages potential customers. We aren't paid to convert them into paying customers. Our role is to educate them to the point where they decide to buy. That's the role of sales, not content marketing.
That said, a blog or white paper alone won't sell anything. The conversion requires a sales conversation, which is made possible by content. By offering valuable information and resources, we position ourselves as credible experts. We can establish credibility and trust with our readers through quality content. In return, they are more likely to listen to what we have to say about their problems and needs.
Content marketing can be a powerful tool for sales, but it's not the primary job of a content marketer. The main job of a content marketer is to help educate potential customers. We're paid to create valuable content that creates value for the company and ultimately benefits our readers.
How Content Marketing Fits With Social Media Marketing
Social media marketing is the practice of creating and sharing content on social networks. This content could be anything – from articles, videos, and links to products, blogs, or events. It may include various types of content, including text, photos, images, audio, video, and links. Effective social media marketing is sharing valuable, high-quality content your audience will enjoy.
You may already know that Facebook, YouTube, Twitter, LinkedIn, and Pinterest are some of the most popular social media networks. Still, you may not know how they fit with content marketing. Below are some ways that content marketing can work with social media.
Content Marketing And Social Media Together
The two can work together to build your audience. For example, content published on your website and shared on social media is more likely to attract readers looking for content on a specific topic.
The reverse is true too. When someone finds you on social media and shares a great article or blog post, it may give them a reason to follow you on your site.
The best social media marketing involves sharing content and building your brand, so combining the two can help you reach a wider audience.
Social Media To Help You Plan Your Content Marketing Strategy
Before you start writing, you should take time to plan out your content marketing strategy. Social media sites can be great places to share your content, but it's essential to consider your target audience. You may want to plan your posts around what your competitors are sharing, or you may focus on topics that are relevant to your business.
Use social media to get feedback on your content. You may find that people enjoy reading about the topics you write about and share your posts, which may influence what you write about in the future.
Social Media As A Way To Build Your Audience
Once you've planned your content and shared it on social media, your audience may grow. If this happens, you may have more followers and fans, which means you'll have a greater chance of attracting more customers to your brand.
Content marketing also helps you establish your brand identity. When sharing content on social media, it's easy to let your personality shine through. People may even remember your company for your unique style and tone of voice.
Social Media Makes Content Marketing Easier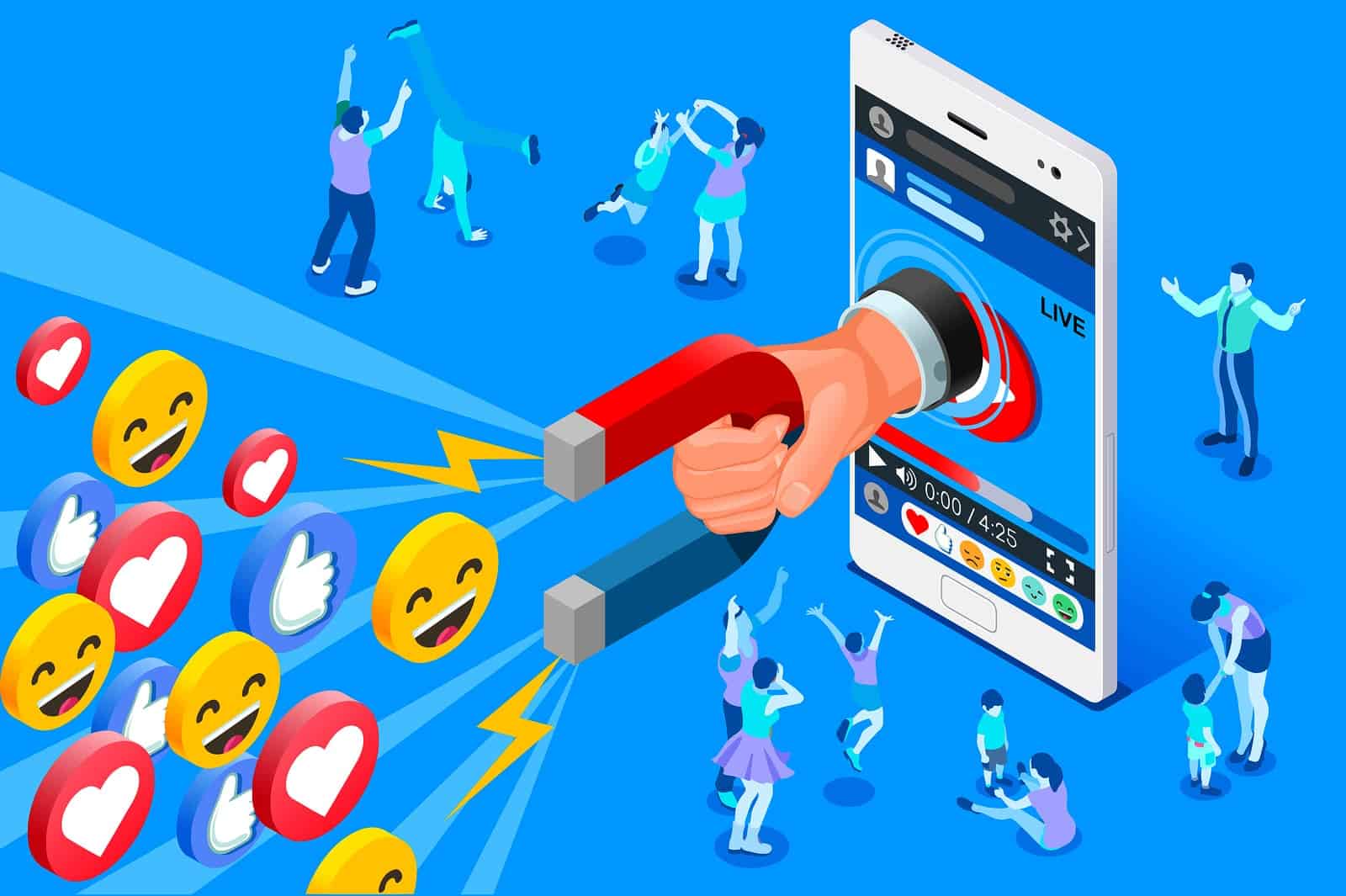 Social media makes creating and distributing content easier, allowing you to create and publish more content than you would have with a traditional blog.
When you combine the ease of social media with the ability to distribute your content to a broader audience, you can boost your content marketing efforts.
Social media is a great way to share your content. However, it's important to remember that it's not the only way. You still need to plan your content, but social media can help you share it faster and better.
How Can I Tell Whether My Social Media Strategy is Working?
Several things can help you track your success, including:
Comments and Likes
Shares and Comments
Retweets and Replies
Followers
Engagement
You can also look at your audience and their activity. For example, you may have reached your goals, but your followers are not engaging with your content as much as they used to.
Social Media As A Way To Monitor Competitors
If you're working with a company that creates content, your competitors may use social media to find new audiences and increase their exposure.
By monitoring your competitors' social media pages, you may discover new ways to connect with your customers or attract new ones. You may even discover that they're sharing information you weren't aware of.
Social Media As A Way To Keep Up With Trends
Social media sites are constantly changing, and this makes it hard to keep up with everything that's going on. You may not know what is trending until you start following the right people, so it's a good idea to use social media to keep up with the latest trends.
The way your audience uses social media can help you determine what is important to them and what isn't. By identifying successful posts, you can tailor your content to be similar, helping you build a loyal following of people who will enjoy your content.
Why You Should Use a Social Media Management Tool
A social media management tool can help you keep up with your social media accounts. This can make managing your different platforms easier and help you organise all the content you've created. It may be tempting to do all of this manually, but it's best to use a tool that makes the whole process easier.
Social media tools can help you identify relevant posts to share, schedule your posts, and engage with your audience. For example, Buffer is a social media management tool that lets you schedule posts for later and interact with your audience on Twitter, Facebook, Instagram, and other social media sites.
Why You Need Content Branding
Your content needs branding to succeed. If you don't know what your content should look like, you'll never create it.
We know how to get people to read your content. But to convert them into buyers and subscribers, you need to brand your content to distinguish it from the rest of the content in your niche.
Brand your content, and you'll see a boost in engagement. Here's why.
1. You'll have a stronger sense of ownership over your audience
It's easy to get lost in the noise. But when you're able to brand your content, it gives you a stronger sense of ownership over your audience. Your content will be easier to follow, easier to digest, and you'll feel more confident about your voice.
You'll attract audiences that relate to your unique voice.
2. You'll have more authority over your content
When you brand your content, it comes across as authentic. People feel more connected to your brand and will believe your content even more. This makes building trust with your audience more straightforward, which means you can market yourself as the expert in your niche.
Branding is the difference between an average blogger and a thought leader.
3. Your content will be more readable
When you're branded, your content looks cohesive. It becomes easier to read, making it easier for people to understand your message.
Brand your content, and you'll increase conversions by up to 50%!
How Content Branding Can Make Your Blog Stand Out
If your blog stands out from the crowd, you'll attract more readers. But how can you create unique content to make people notice your blog and want to learn more?
As an SEO consultant, I know that writing quality, relevant, and original content is one of the keys to getting higher rankings on search engines. You want to write about topics that interest your target audience. And you want to ensure that you don't repeat any of the content your competitors have written about.
However, it's not always easy to develop new and exciting ideas. If you're running low on ideas, you could create a blog post on a topic you've already covered. Or you could follow a famous blogger's example and write a guest post.
When writing a guest post, it's essential to ensure the content is engaging and relevant. If you can tie your blog post to the author's other content, it's an excellent opportunity to increase your traffic. It might not be worth the effort if the author doesn't have a strong following.
Another way to get started is by asking your audience what they'd like to read about. When you gather feedback from your readers, you can use it to write blog posts and articles specific to their needs and interests.
Finally, remember that your audience is constantly changing. If you plan to start a blog, think about the popular topics today and the trends that will become popular in the future.
Conclusion
So if you're interested in learning how to brand your content, here is a quick overview of what you can expect.
First, let me preface this by saying that branding is a powerful tool for entrepreneurs. But it's not just a word. It's a framework for understanding how your content connects with your audience. 
The first step is to identify your audience. You'll need to understand their interests, problems, challenges, and goals. Then, you'll need to start creating content that resonates with those people.
The next step is to take that content and use a variety of channels to drive traffic to your website. This includes publishing posts on social media, email, and blog platforms. Finally, you'll need to put yourself in the community and get feedback on your work.
Want to learn more about content branding? Check out this free guide!