Is a Graphic Design Degree Worth it?
Graphic designers creatively plan and project ideas with text and visual content to communicate a message. The design can be a business card, corporate logo, brochure, or other complex layouts. Graphic designers seek to solve the problem by creating an attractive work of art. They communicate their ideas by combining imagery with form, colour, and typography. 
Students today may wonder if enrolling for a graphic design degree is worth it. The best way to look at several issues is to answer this question satisfactorily. What is a graphic design degree, its pros and cons, career opportunities, alternatives, and what is next? 
What is a graphic design degree all about?
Graphic design graduates and postgraduates study video, print, and web design skills. Students take four years to complete the course and may choose to specialise in specific fields. The degree combines technical and creative skills. Students learn a variety of graphics applications that help them bring their imaginations into reality. 
The course requires students to attend full-time classes to explore visual, typography, and graphic design knowledge deeply. At the end of the course, some schools may require learners to build a portfolio featuring their work. It gives them an advantage when seeking entry into the career field after graduation. 
Graphic design students learn other essential skills to help them become knowledgeable in various fields. They learn computer skills, time management, communication, and in some instances, marketing skills. Some designers focus their passions on arts and creatives, while others focus on the analytical design approach. Regardless of passion, all graphic designers have an eye for design, colour, and typography. 
Students learn the principles of graphic design, which guide them in their quest to create stability and balance in their art. They are:
Rhythm
Balance
Movement
Contrast
Proportion
Emphasis
They also learn graphic design basics, including the principle and elements that make designs complete. These are:
Texture
Colours
Space
Size
Forms
Shapes
Lines 
What do graphic design degree students learn in college?
Once you secure admission to a college, you learn every aspect of graphic design. It is worth mentioning that your college application, personal statement, etc., must be of top quality to get into a top college. If needed, take help from professional essay writers and essay reviewer services. 
The primary college design students' courses are graphic design, web page and multimedia design, data administration and database modelling. The skills learned to help them find career opportunities in print, web, and graphic design. The course is broken into modules and topics that include:
Website maintenance
Photo editing and processing
Create multi-dimensional images
Develop and draw designs
Use of the most popular graphic design software
Electronic production and file management
Colour theory, layout, and programming
Animations
Video production
The curriculum covered is almost similar in all universities, although each school may have a different course name. The most familiar names and topics a student may find in university are as follows:
3D modelling: Students learn to create 3D designs using modern programs such as Blender, MilkShape 3D, and 3Ds Max. 
Web Publishing: This course teaches website design, maintenance, and publishing. Students learn to use various publishing programs.
Digital Photography: Students learn to manipulate photos to create attractive designs
Computer Graphic Design: The course teaches technical and computer skills in paint and photo editing. 
Desktop Publishing Fundamentals: This course teaches electronic production, printing, design techniques, and page design.
Vector Design and Graphics: This course teaches design skills using the Adobe group of programs. 
Main types of graphic design
A graphic designer can use multiple ways to create designs that solve problems and communicate ideas. Although many students may sit in a graphic design classroom, their creativity skills can never be the same. 
The various design types overlap in many ways, but each needs unique skills and approaches. Some designers can be skilled in multiple design skills, while some specialise in only one skill. No matter the skill focus, it is vital to understand the various types of graphic design in the market. 
Marketing and advertising 
Many people associate graphic design skills with creating marketing and advertising content. Success in marketing requires marketers to create products that meet user needs. Products require attractive packaging to impress users when making purchase decisions. The marketer needs to engage customers with content that creates awareness. 
Customers must believe that the brand's products will meet their needs and wants and bring satisfaction. They must create engaging visual content, and graphic designers sufficiently meet this need. They collaborate with marketing managers to understand the company's marketing needs and develop the best visual content creation strategies. Marketing and advertising are no longer limited to traditional print media. 
In the era of digitisation, it has developed further into digital assets. The eCommerce sector relies highly on skilled designers who create visual content for online stores for brand promotion and product awareness. Their focus is broad and cuts across various marketing and advertising content.
Motor vehicle branding
Banners, posters, and billboard ads
Email marketing content
Website and blogs visuals
Digital and print fliers, brochures, and postcards
Signage, menus, and trade show ads
Publications
While marketing focuses on short forms of designs and prints, publications focus on long forms of designs that communicate detailed information to the public. 
Traditionally, this type of design has been exclusively print-based. Technology has advanced to digital publishing. Skilled designers collaborate with publishers to create designs that include uniquely selected colours, fonts, photos, and artwork. Most designers in this field are freelancers who create designs for
Annual reports
Different types of books
News media
Curriculum materials
Magazines 
Visual identity designs
Visual identity designers create visual elements that communicate brand personality, emotions, tone, and essence. They use varying images, colour tones, and shapes to communicate this message. 
Artistic designers may work as freelancers but collaborate with brand stakeholders to understand their needs. They create brand logos, colours, and fonts that communicate the brand personality. They focus on creating branded promotional materials such as pens, cups, caps, mugs, bags, t-shirts, umbrellas, and many more. 
Packaging designs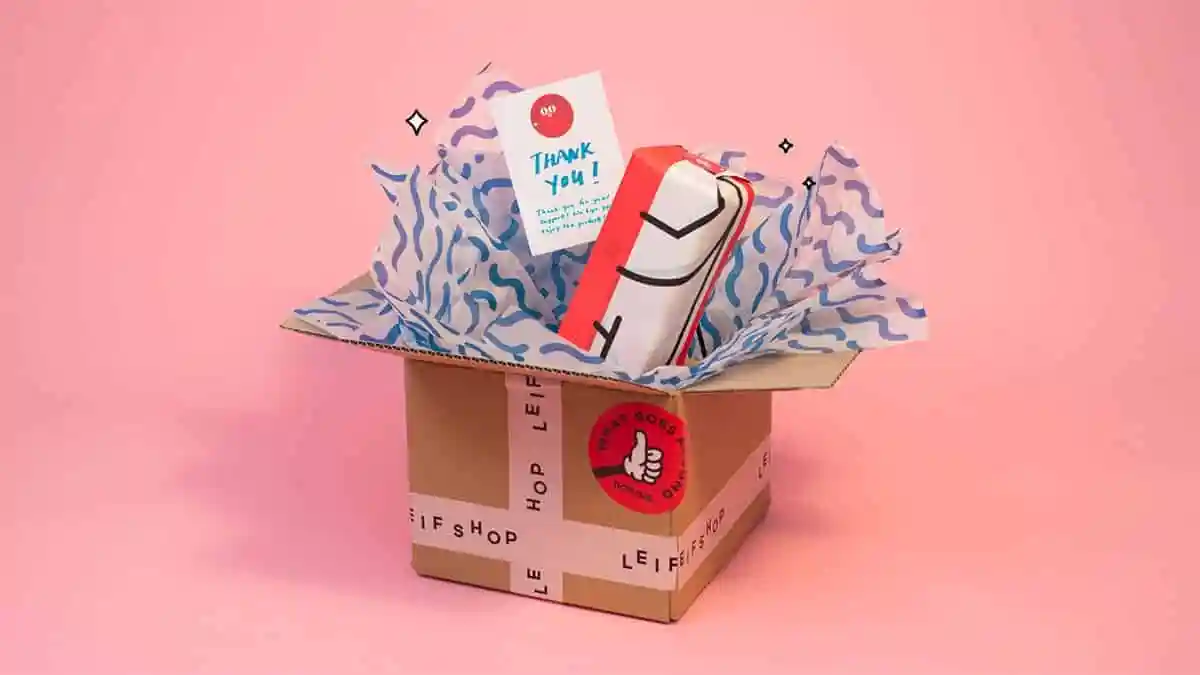 Nearly all products require packaging to make them presentable before users. Packaging helps prepare products for sale, storage, and distribution. Good packaging bears the brand image, and products are easily recognised through their brand. Due to this, packaging branding is a fundamental marketing strategy. A brand or work can directly hire a packaging designer as a freelancer.
They require a high level of creativity and collaborative skills. They must understand the need the product is intended to meet. They must create a packaging design that communicates that need to the public. They require a combination of skills from visual identity to photography and illustrations. They brand products packaging such as
Foil seal bags
Pharmaceutical packaging
Plastics packaging
Anti-corrosive packaging
Human food packaging
Paper board, corrugated, and rigid box packaging
User interface designs
The user interface provides features that make user-friendly interaction with a device. Every feature included in the UI helps users to have the best experience. UI graphic design focuses on several things that provide an excellent visual experience to users. These include their appearance, colours and shapes. They can be:
User buttons: They communicate action options available to users. 
Menus: They drop down when a user clicks or touches a button and display messages, playlists, settings, etc. 
Micro-interactions are primarily functional animations that provide visual feedback to users without text. 
UI designs include application, website page, game interface, and theme design. 
Motion graphics
These are designs that move to communicate a detailed message to the audience. In recent years, motion graphics has massively gained popularity and is consumed by a large audience globally. Technological advancements have helped improve the creation of motion graphics. This field was traditionally reserved for the TV and film industries but has taken different forms and angles recently. The field includes but is not limited to the following.
Amination – Animated logos, ads, trailers, product visuals
Videography – Tutorial videos, promotional videos, video presentations
Games – Video games
Advertisements – Motion banners, GIFs, product descriptions, brand promotions
Typography videos – Motion graphics combine text, colours, images, audio, and dynamic visual elements. 
Environmental designs
These are broad types of designs that connect people to places. They aim to create memorable experiences and provide easy-to-remember information. Designers are not limited to what they can create. All that limits them is the furthest their imagination can stretch. They may brand things such as:
Walls
Stadiums
Museum exhibitions
Create murals
Brand offices and stores
Event spaces
Create graphical patterns for fabric
Stock photos
Technical illustrations
The growth of graphic design – the past, today, and the future
In each discipline taught in college, educators have a culture of looking into the past, present, and future. This helps students to know how the discipline developed to what it is, what has changed, and its expected evolution. Not much has been recorded about the past of graphic design, but the discipline was traditionally intertwined with other disciplines. 
Meggs and Purvis had recorded it in their book and traced its origin to the time when the earliest manuscripts and alphabets were being developed. It was helpful in the years when printing invention was made throughout industrial evolution and on to today's digital evolution. Historically, what is considered graphic design today was considered art. 
People painted on walls, stones, and on their bodies. Each design communicated a specific message to the community. Their sketches were based on current trends, just like today. The earliest form of graphic design can be traced to cave drawings found in Chauvet. They date back to 30,000 BC.
Since then, designs have been limited until 1436, when the first Gutenberg press was invented. Lithography was developed in 1876, and Times New Roman fonts in 1932. 
Modern graphic design began developing in the 1950s. It took bold colours and shapes and used modern fonts. Global influences catalysed its development with printers, computers, and colour graphics evolving. 
We can find most of the elements in prehistoric art in modern design art today. The future of design is unlimited. Graphic designers can create whatever their imagination creates. Education is helping shape its future, and students enrolling in graphic design courses today are the ones moulding the future. 
Pros and cons of acquiring a graphic design degree
Like any other career, being a graphic designer has benefits and challenges. The benefits give fulfilment to the designer, while the challenges provide an opportunity to think outside the box to develop new solutions. The knowledge gained from school helps designers overcome challenges and better equip them. 
Pros 
It is a lucrative career: Most career choices that require a high level of creativity are lucrative and graphic design is one of them. Designers can charge their designs per piece if they choose to work independently. 
Skilled designers are in high demand: As technology advances, the need to create more complex designs advances too. As more businesses open, the need to create significant marketing content increases. Every minute, there are thousands of people in need of graphic design services. 
Unlimited self-employment opportunities: Graphic designers may choose to be employed and earn a salary. However, they may also choose to be self-employed and work at their pace. 
Creativity development: Designers can never know the subsequent client request that will come their way. Clients request all manner of designs which helps the designer to develop their creativity skills. 
Diverse career paths: Graduate graphic designers have a wide range of career paths. They can become marketing/advertising designers, publishing sector designers, and many more. 
Global opportunities: Graphic designers are not limited in where they can work. They will find more than enough work to do in whichever country they choose. 
Cons
Client demands can be overwhelming: Sometimes, client expectations exceed what a designer can deliver. If they fail to meet them, they get criticised, and some criticism can be harsh.
Meeting deadlines: Having work to do is good but having too much work to handle causes deadline challenges. 
Sedentary life: Graphic designers spend most of their time before computers working on a design. They can spend several days without leaving their house if the work is much. This may negatively affect their health unless they create exercise schedules. 
Loneliness: Designers often work alone, locked in their rooms or offices. If the designer is socially oriented, they may feel stressed or moody due to a lack of social life. 
Are there alternatives to a graphic design degree?
A graphic designer may feel naturally gifted and decide they don't want to enrol for a degree. Other people may want to work in the design field but still want to avoid a degree. There are several alternatives they can consider and still gain knowledge in this field. 
Do vocational training: Individuals can enrol in a vocational training course and learn specific design skills. They disregard traditional training and take short course training to gain field-specific skills. 
Learn through online applications: Some websites focus on creating short online courses that train many skills. Some develop applications that learners can use to buy courses and learn. These are websites such as Coursera, Udacity, Udemy, and Cloud Academy. 
Enrol for certificate or diploma programs: Learners have an option to enrol in a design school or college and earn a certificate or diploma. The course may take a few months, two or four. 
Learn under a mentor: A mentor can be someone already in the field and with experience. An individual can learn hands-on skills from them and become skilled designers. 
Do design projects and learn: Another way to learn is to start working on projects and learn in the process. This is a more complex learning method, which takes time and requires much discipline. 
A graphic degree graduate versus non-graduate
A graphic designer can do so many things according to their creativity level. They can communicate through visuals, solve design problems, work in typography, and many other things. They also have diverse career opportunities depending on their experience and education level. 
Some might have bachelor's, master's, diploma, or certificate training, while others might have none. Although all of them are in the same field, a degree graduate has more opportunities than non-graduates. They have more options and chances than designers without a degree.
Better career opportunities: Designers with degrees can be employed in any company, including the Forbes 500 companies. These companies are keen on their hiring and require their workers to have a first degree as the minimum. They can be employed by the government, research companies, the military, and many others. These opportunities are limited to non-degree holders. 
Salary difference: The average earning of a graphic designer is $20 per hour in the US. Non-degree holders can earn much less, while degree holders can earn much more. Designers can earn about $41,000 per annum, while one with a degree earns above $70,000 per annum.
Knowledge difference: Students pursuing a degree in design learn more than working with design programs for four years. They learn media, marketing, communication, computers, and creativity. Compared to other designers, they are highly knowledgeable academically. 
Greater confidence: Designers deal with clients such as managers, CEOs, corporate presidents, and many more. Some clients may want to know their education level or ask them complex questions about graphic design. A student with a degree will show higher confidence in answering the questions than those without. 
Graphic designer career opportunities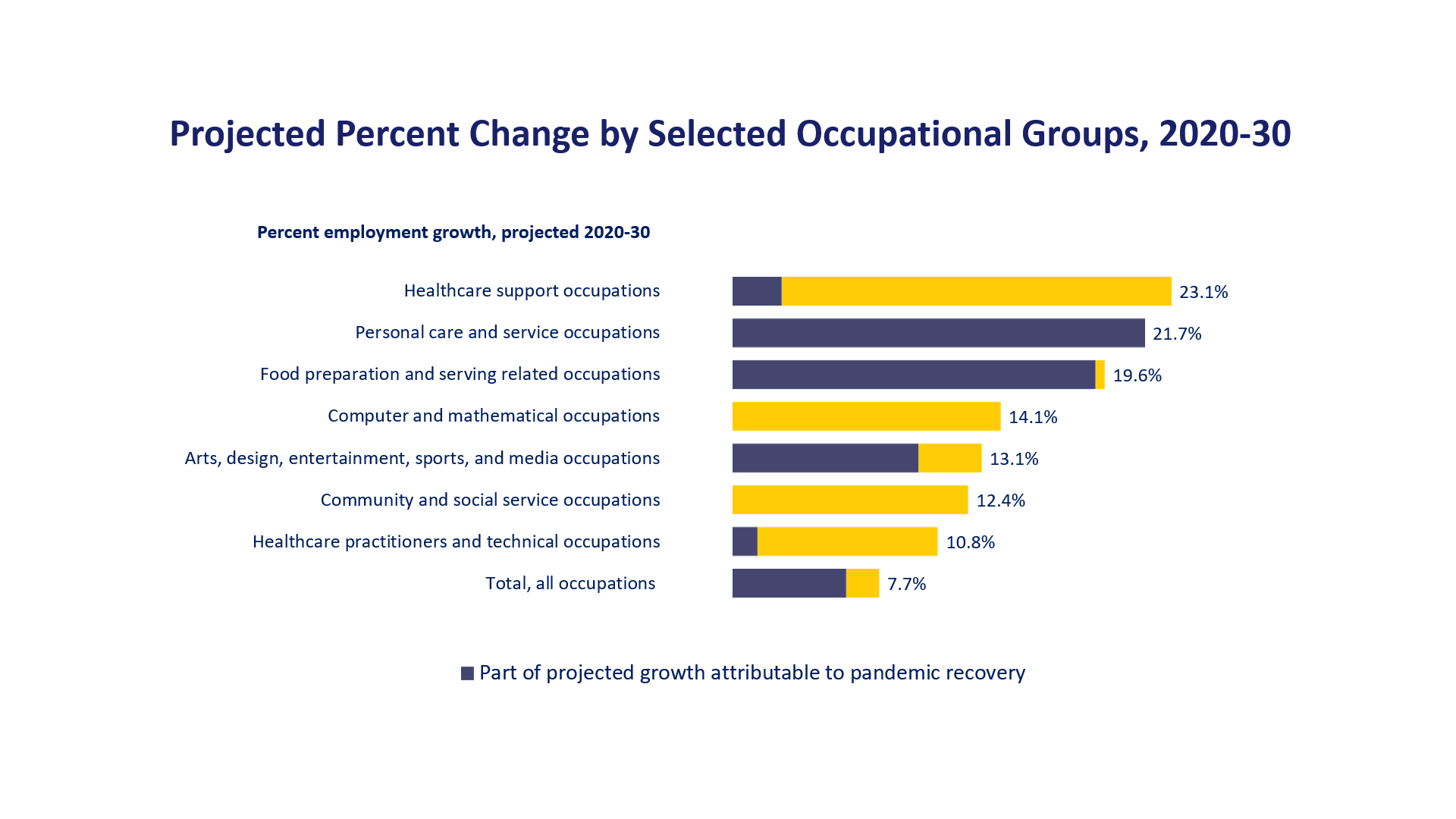 In the US, the Bureau of Labor Statistics projects that graphic designer career positions will consistently grow by 3% annually until 2030. Annual design job openings will consistently record 24,000 jobs until 2030. The scenario differs in Canada, South America, Europe, Africa, Asia, and the Far East. The salary range depends on the level at which the individual works.
Entry level – $38,900 per annum
Early career level – $42,900 per annum
Mid-level – $48,800 per annum
Professional level – $50,000 and above per annum.
Each career level helps the individual gain certain levels of skills with each task that they do. They become better at solving problems, communication, creativity, and organisation. The designer can work in any of these jobs.
Brand identity designer
Advertising director
Graphic designer
Game designer
Creative director
TV/film production designer
Fine art designer
Urban designer
Animation designer
Developing a graphic designer CV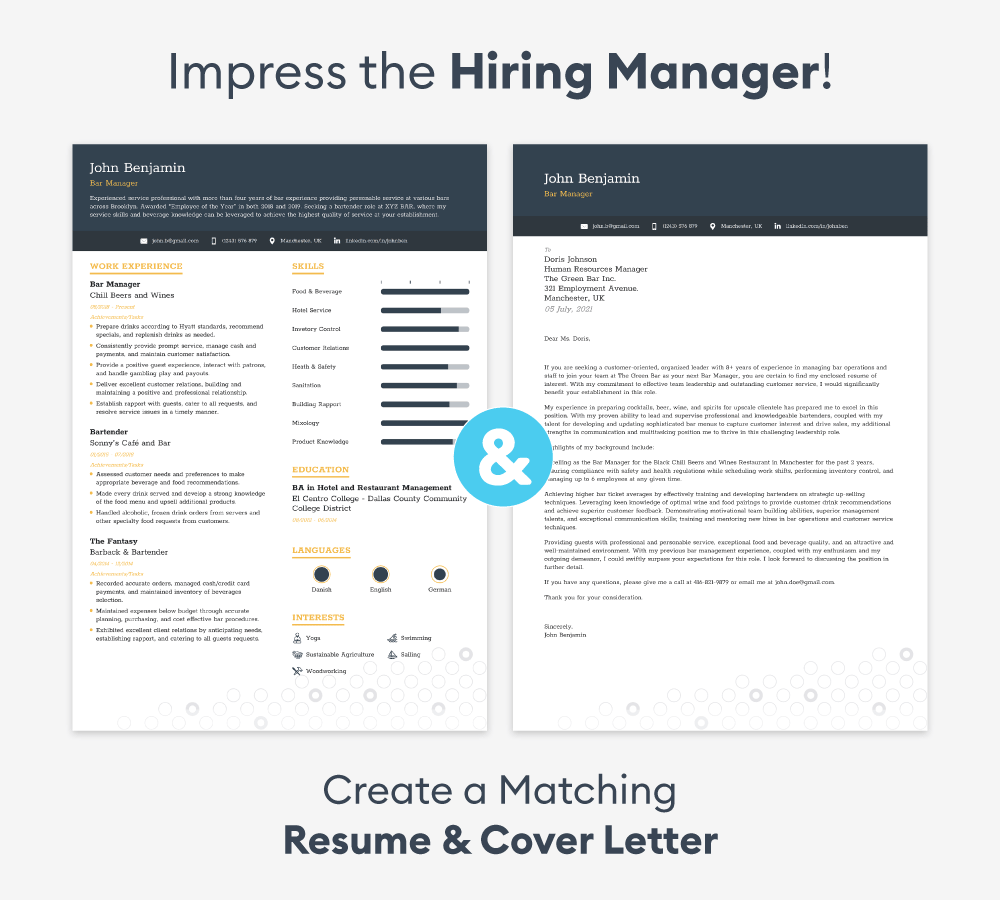 Employers seek to hire graphic designers to look for specific skills to help them meet their business goals. Some of the essential skills to include in a CV are:
Design applications skills such as web design, Adobe applications, and Corel
Branding skills – analytical thinking, communication, creativity
Coding skills give an added advantage
Digital media skills 
Print media
Typography etc.
What next?
Every individual has the freedom to choose to pursue a graphic design degree or not. However, those who graduate with a degree have better opportunities now and in the future. During the four years of training, a student immerses themselves in a design environment where they learn many skills. 
They learn under experienced teachers and from the community of students. Even if an individual is already working in the field without a degree, there are numerous opportunities to advance. They can do online courses and graduate while still working.
Most universities charge an average annual fee of $10,600, which can be paid in three instalments. A graphic design student may decide to enrol in a local university or travel abroad. Whichever option they choose, there are endless opportunities after graduation. 
Conclusion 
Graphic designers are problem solvers because they create artistic designs that offer various solutions. Not all designers choose to enrol in university, but there are advantages to graduating with a design degree. It provides better earning and working opportunities. The degree takes four years to complete, and the student learns various skills necessary in the career field. Graphic designers can work as employees of companies worldwide or as freelancers.