How to Use Visual Storytelling to Convert Customers
Visual storytelling is the art of creating compelling visuals and placing them in an appropriate context to convey a clear message. Good visual storytelling is often referred to as marketing design, but it's much more than just designing the message. It also requires knowing how to use your imagery to get your point across succinctly.
You're already a skilled copywriter, so you know how to get attention—and convince your audience to click on your link. But how do you keep them from clicking away once they click on your link? It's simple: add visual storytelling to your copy to keep them hooked. 
A good storyteller understands how to craft a narrative arc with imagery and words that capture the audience's emotions. In this course, you'll learn the four essential elements of a story, including how to choose images that convey your message and craft a headline that grabs attention.
Visual storytelling is a powerful way to communicate with your audience. Using this method, you can tell a story visually and create an emotional connection with your audience.
In this article, I'll show you how to develop a plan to use Visual Storytelling to convert customers. I'll also show you how to apply the power of Visual Storytelling to any business.
What Is Visual Storytelling?
Visual storytelling is the art of crafting images to tell a story. People of all ages love stories, and people love sharing them. We take photos and videos and create illustrations to share with others.
The way we tell stories visually changes how we experience the world. Some people enjoy stories more in person, while others prefer to sit and read a book. Whether we're listening to a story on the radio, reading it on a tablet, watching a movie, or taking in a performance, our brains are stimulated similarly.
The same holds true for visual storytelling. When we create visual content, we create a message that other people can experience through their senses, whether they're listening, reading, watching, or experiencing it physically.
People who enjoy visual storytelling use various skills to tell their stories well. They know how to organise the images compellingly. They have a firm grasp of the rules of composition, including the idea that everything should be in the frame. They can use colour effectively to convey a story and use text to add more depth. They may also have a keen understanding of the power of editing video.
When creating content, it's important to remember that you're telling a story. It may be funny, heartwarming, inspiring, or informative. You may be telling the story of a life event like a wedding, the birth of a child, a trip abroad, or the loss of a loved one.
You may share images demonstrating how to use a technique or perform a task, like an instructional video or tutorial. Or you may tell a story through a series of photographs showing a time or place in your life. You could use an image to highlight a piece of content, like an article, blog post, or infographic.
Visual storytelling is the art of crafting images to tell a story. The images you choose, the story you're telling, and how you tell it all create a compelling message that captures your audience's attention.
How Can I Use Visual Content to Tell Stories?
Your audience is constantly seeking out new content. When they find something they're interested in; they're more likely to stick around and explore it.
Visual storytelling is one way to share your ideas. It allows you to make your message more memorable and accessible. You're more likely to create content that people want to share with their friends and families, and they're more likely to return to your site to learn more about what you're offering.
Here are a few examples of ways you can use visuals to tell stories:
Use a story to demonstrate a technique or explain a process.
Create a series of images demonstrating how to use a product, procedure, or tool.
Take images of your work or travel and share them with others.
Create visual content for social media, such as Instagram, Facebook, or Snapchat.
The main principles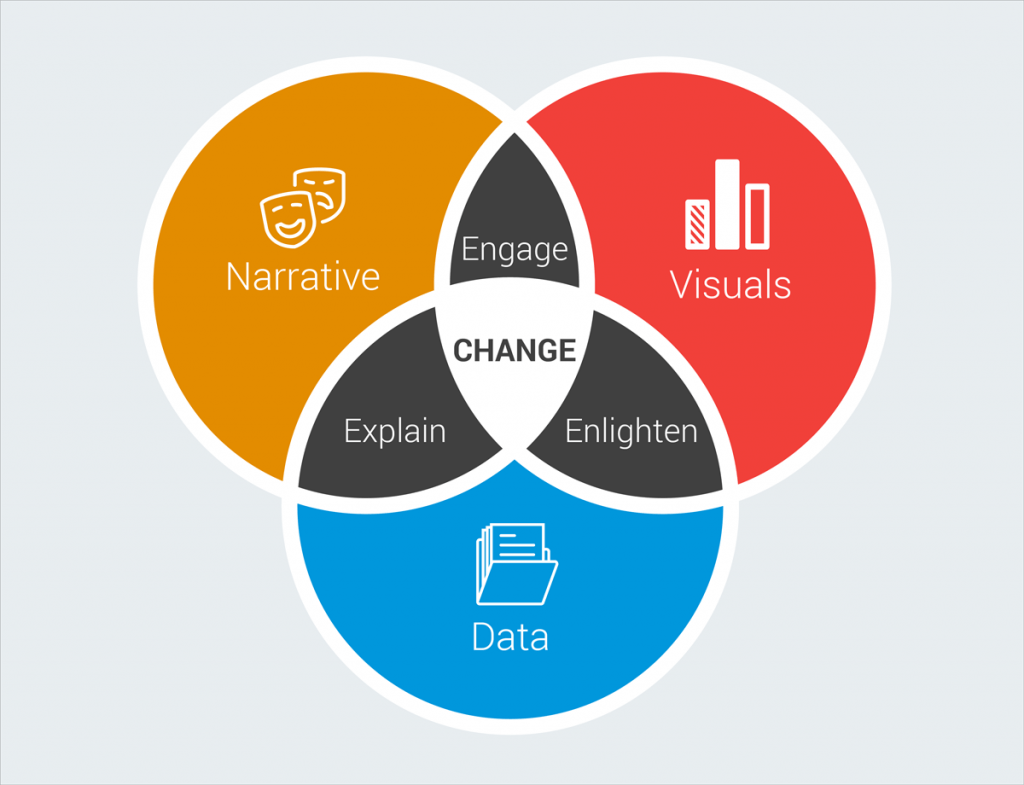 Visual storytelling helps audiences understand complicated topics through images.
Visual stories engage audiences by using compelling visuals to tell an entertaining story. This approach can effectively communicate complex ideas, such as health and nutrition, and can even be used to sell products.
This form of storytelling involves choosing, developing, and using images to represent key points of the story. For example, you might include a photograph to highlight a concept that otherwise would require text to explain.
Here are some guidelines for visual storytelling:
Choose a unique approach that matches the context
Use images to convey the key concepts rather than just illustrating facts. Use images to connect to your audience and convey important messages.
Make sure the images fit the style and tone of your message
Ensure that images complement the written word and other media types, such as videos or infographics. Images that work well together include complementary colours, shapes, and textures.
Use a variety of visual formats to present your ideas
You don't need to limit yourself to a single image or format. For example, you might use a picture to explain something, then switch to a chart to show another way to represent the same concept.
Make your images work together to tell a story
Use images that complement each other visually and textually to create a complete story. For example, an image of a person can illustrate a concept that might otherwise require text to explain.
Create a strong narrative around your images
When telling a story, you can use visuals to start a conversation or end a presentation. This can draw in an audience or help them remember your message.
Visual storytelling is a flexible approach that works well for many topics. You can find more inspiration by browsing this list of visual storytelling tips.
Is Visual Storytelling Effective?
Yes! Visual storytelling is an engaging and practical approach to conveying information to audiences. Research shows that the human brain responds to images much more quickly than words, making images particularly effective for delivering content that requires immediate attention.
You can also use images to make complex concepts easier to understand, especially for older adults and people with learning disabilities. Images are also an excellent way to illustrate health and nutrition messages. For example, pictures of food can make learning about what's in a dish easier, rather than relying on the text to describe the ingredients.
Visual storytelling has a long history. It has been used to communicate important messages, such as maps illustrating the discovery of the New World.
How to use Visual Storytelling to Convert Customers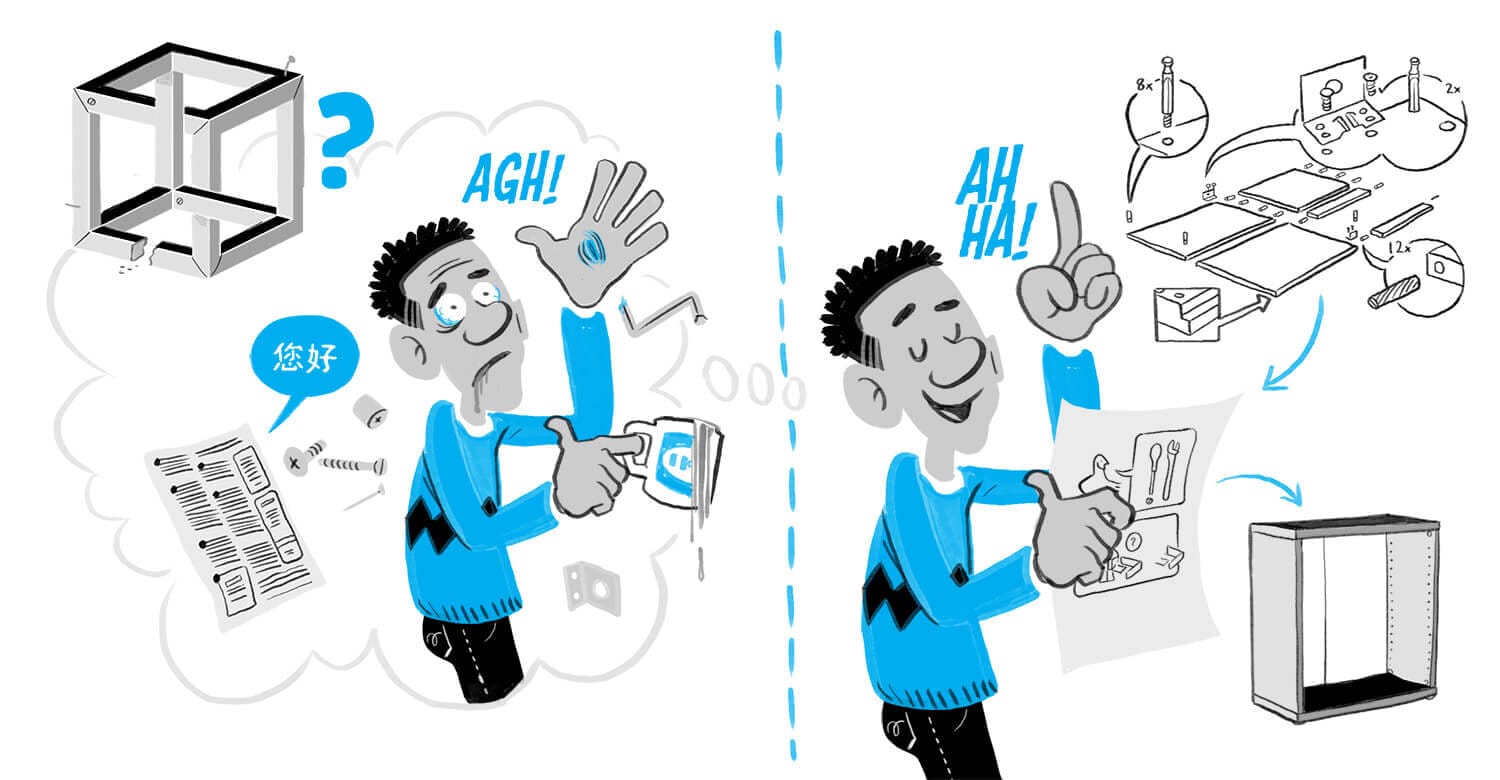 As a sales rep, you've been on the other side of this. You've had salespeople make sales calls to cold prospects with zero interest in anything you offer. Your sales calls have resulted in no sales. And then there's the occasional sale. But even those sales are challenging because converting a cold prospect into a buyer is hard.
You're doing everything right but still not getting the desired results. The reason why is that you're talking to a wall. You know that if you had a way to connect with your prospects, you'd get the kind of response you're looking for. But you don't have a way to connect with your prospects.
Visual storytelling is a proven method for connecting with prospects and customers. Visual storytelling aims to communicate your vision in a powerful way that creates an emotional connection with your audience. It helps prospects see how they can benefit from what you do and provides insight into your customers' needs.
Why Do I Need to Use Visual Storytelling?
The traditional way of communicating a vision and telling a story is through verbal dialogue. It's a tried-and-true method, but there are two key reasons it's not working for you.
First, it can be expensive. Verbal communication requires hiring talented copywriters and voice talent to record your script. Visual storytelling is the opposite.
Second, it's impersonal. When you talk about your company's vision, you're being personal. But you're impersonal when you show your audience what you're talking about.
When you use visual storytelling to communicate your vision and tell your story, you communicate more personally than ever before.
How Can Visual Storytelling Help Me Sell More?
Using visual storytelling to tell your story provides you with the following benefits:
It helps you connect with your audience
Connects your vision with your audience's interests
Shows how your products or services are the solutions for your audience's needs
It makes your business more memorable
It gives you insight into your audience's desires and goals
Provides an alternative to a lengthy, written script
Here are some tips to make your visuals more effective:
Plan your story.
Choose the right visuals.
Develop a compelling call to action.
Add impactful text.
Find the perfect balance between pictures and words.
Have someone else review your story.
Be aware of any biases in your story.
Get feedback.
As you use visual storytelling to share your vision, you'll discover that it's an incredibly effective sales tool. So the next time you're making a sales call or presenting to a group, consider using the power of visual storytelling to connect more effectively with your prospects and customers.
You can learn more about how to use visual storytelling by watching the video below.
The Benefits of Visual Storytelling
We are a visual species. Our eyes are designed to absorb information from images that help us make sense of the world around us. If you look at your smartphone and search for a new pair of shoes, you'll quickly see that you're not the only one who prefers pictures to words.
Visual stories work like a conversation starter – an invitation to engage. They create a connection between your brand and customers and a lasting impression.
Visual stories are the most engaging way to communicate the message behind a product or service. You can use them to:
Introduce a new product
Tell a story about an existing product
Connect the brand to its audience
Promote a brand event
Show the brand values and personality
Visual stories are a great way to connect with your audience. It's all about the visuals.
Who Should Use Visual Stories?
It would help if you used visual stories when your brand needs to explain complex ideas or promote an experience that is difficult to explain through words alone. The following types of brands use visual storytelling:
Automotive brands
Food & beverage brands
Hospitality brands
Leisure & Travel brands
Technology brands
What's the Difference Between Storytelling and Advertising?
Many people confuse storytelling with advertising. But the two are very different.
Storytelling is all about connecting with your audience. It's a conversation starter – an invitation to engage.
Advertising is the promotion of a product or service. The goal is to convince customers to buy your brand's products or services.
Advertising works best when you already have a strong relationship with your customers.
Stories are more effective than ads in connecting with your customers, and you can use them for many purposes.
How to Create a Visual Story
The key to creating a visual story is to start by understanding your audience and the message you want to convey.
It's important to remember that every story is unique. The point is not to create a perfect ad but to identify a key idea and create a visual story that effectively conveys the story's message.
To create a visual story, you need to think of the story you're trying to tell. What's the story behind your brand? What does it stand for? What's the core message?
Visual storytelling is about capturing the attention and conveying the meaning of your brand message.
Here are some basic rules to follow to ensure that your story is engaging:
Start with the end in mind.
Be specific.
Use simple, straightforward language.
Use vivid visuals.
Emphasise the positive.
Be genuine.
Tell a compelling story.
Include a call-to-action.
Don't be afraid to experiment.
Be authentic.
Why Does Your Brand Need a Visual Story?
There are several reasons why your brand needs a visual story.
Here are some of the top reasons:
The market is changing. Consumers are looking for visual content.
People have short attention spans. Customers are inundated with information and marketing messages. They're looking for something to take their minds off everything else and engage them.
Marketers don't understand their audience. Consumers are increasingly sophisticated. They demand high-quality content and expect brands to tell their own stories.
Brands don't know their customers. You need to know your customers to build a strong brand connection. You need to know what they like, what's important to them, what's driving them, and what's most relevant to their lives.
Customers don't trust brands. Consumers are sceptical of advertising and marketing messages. They want to believe what they see, read, or hear.
Consumers are demanding transparency. They want brands to be authentic. They want to see that they're being heard.
Brands are losing credibility. Consumers are turning away from traditional brands favouring start-ups, small businesses, and local brands.
Customer expectations are rising. Consumers expect brands to provide a superior customer experience.
Marketers are failing to adapt. Most marketers spend too much time developing a strategy instead of producing high-quality content.
Traditional media channels are declining. Consumers use other channels to get information, including the internet, apps, and social media.
FAQ's
Can I use visuals to sell products?
Yes, you can use visuals to sell products. You can create a visual story that includes pictures, video, or audio. This helps customers understand what you are selling.
How does the storyteller get feedback?
You can ask your customers to leave comments about your story. They can also tell you what they liked and didn't like.
What is the best way to create a story?
You can create a story in several ways. The most common ways include:
• Create a storyboard. A storyboard is a visual representation of a story.
• Write a script. A script is a written story that tells the story visually.
• Record a voice-over. A voice-over is a recording of your voice that tells a story.
How can I make sure the story is memorable?
You can use the following tips to make your stories memorable:
• Keep it simple. Don't add too many details.
• Include the emotions of the characters.
• Make it easy for people to relate to the story.
• Keep it short. People tend to remember shorter stories.
What are some of the benefits of using visual storytelling?
Using visuals can help you communicate more effectively. You can help people understand your product or service by telling a story with visuals. Also, visuals can be beneficial when you are trying to persuade people to buy your product.
Conclusion
Visual storytelling is a great way to market your business. It helps to bring out the personality of your brand and helps to engage with your customers.
You can create your visual storytelling content by taking pictures and videos. Or, you can use stock footage or images you find online.
Use these tips to find and share great images that people will love. Once you've created compelling content, you can start promoting it on social media and other platforms.
Want to learn more about visual storytelling? This article has tons of information on how to make visual storytelling work for you!
Last update on 2022-09-22 / Affiliate links / Images from Amazon Product Advertising API