15 Local Business Marketing Ideas to Find New Customers
Local Business Marketing is a marketing strategy that includes advertising your business in your community. It's often used to increase customer traffic and sales in your local area.
So you've got the right stuff (namely, you own and operate a local business). But how do you get people to know about it? Maybe you've tried advertising in newspapers, magazines, and on TV; maybe you've been using Facebook ads to advertise, but you still haven't seen any noticeable growth in your sales. Then again, perhaps you've used every marketing technique imaginable, but your business is still struggling. 
In this post, we'll give you some ideas on how to market locally, whether you're trying to attract customers in your community or you're looking to find new customers in a neighbouring city. We'll also give you some proven easy marketing ideas to execute. So, see how you can get more people to know about your business and what you offer!
Do you want to promote your business uniquely? There are hundreds of ways to market your business online. But most of them are expensive and require much work.
Today we have local business marketing ideas that are cheap, convenient and generate traffic to your brand. So let's take a look at these local business marketing ideas.
15 Best Local Business Marketing Ideas
1 – Create a free Google My Business page
Have you ever searched for a restaurant or service on Google and found a business with a website that didn't look great or seemed like it was trying to be something it was not? Maybe the company doesn't offer the products or services you were looking for.
While it's true that Google is a search engine, it's also a platform for businesses to connect with customers in many ways. That's why Google My Business exists.
Google My Business lets you create a free profile that provides details about your business. You can add photos, videos, reviews, and more to your business listing. People searching for your business will see your profile and can choose to contact you directly through your listing.
Google My Business is a free tool to help you build trust and increase online visibility. Whether you own a local business or want to expand your reach online, you can use Google My Business to ensure your business is represented correctly.
There are many reasons you should create a Google My Business account for your business. For example, Google My Business allows you to:
Provide detailed information about your business. Add descriptions, photos, hours, reviews, and more.
Optimise your listing to make it easier for people to find you. This includes uploading photos and videos, changing location details, and adding maps and directions.
Connect with customers. Google My Business helps you connect with new and potential customers via social media, reviews, ratings, and more.
Google My Business is easy to set up and manage. Creating your profile and sharing information about your business only takes a few minutes. When ready, you can choose to make your listing public or private.
When you're ready to share your Google My Business profile, you'll want to ensure your information is accurate and up-to-date. You can update your business address, phone number, website, opening hours, and more on your profile. You can even add reviews, ratings, and photos to your listing.
A Google My Business listing is a valuable online resource that can help you build your brand and promote your business.
Social media has become the go-to place for businesses to engage with potential customers. People visit Facebook, Instagram, Twitter, Pinterest, YouTube, and other social platforms daily to learn more about products and services, so it's no wonder that people are using them to see what's new in their area.
People often visit a store only to discover they can get what they need online, so why not post a picture of your business and tell people where they can buy it?
Social media is a cost-effective way to reach people looking for your business. Local businesses with an active presence on social media enjoy higher conversion rates than businesses that don't do any marketing at all.
One study found that a business that used social media for its marketing increased its revenue by nearly 20% compared to businesses that didn't use social media. This increase was due to more people visiting the business's website after following them on Facebook.
In addition, a local business can promote itself through Facebook and Instagram and share relevant information about local events. When people follow these businesses on social media, they receive updates about their area and can learn more about what's happening around them.
There are many reasons why a local business should post on social media, but here are three reasons that will keep people coming back for more:
Social media posts show a business's personality and are easily shared. You can use social media to share pictures and videos of employees, a business logo, and the overall look of your business. These posts are easy to share, and people will feel more connected to your brand if they can connect to the person behind it.
Social media posts are searchable. People search for a specific product or service and look at related businesses. If you post a product photo or a video of your business, more people will see these posts, increasing your chance of being found.
Social media posts are free. There are many other ways to advertise your business, such as flyers or banners, but these methods are expensive. If you post about your business on social media, you'll have to pay nothing for it. You could spend hundreds of dollars advertising your business, or you could spend $0.
When people see that your business is active on social media, they'll know to check it out in the future. People want to work with businesses that actively communicate with them, and the best way to build a relationship is to talk with people.
Posting on social media is the easiest way to create brand awareness, keep in touch with your community, and grow your business.
3 – Do some local SEO
Indeed, Google doesn't rank every website the same. Each site will be given a different score for the same keyword.
Local SEO is simply putting effort into getting a higher score for your site. It doesn't matter where you start on Google. You'll get a higher ranking for a local search if you're ranked somewhere on the first page. This is because of Google's data available for your area and what they consider "relevant" results.
There are a few ways to get this higher ranking. The first way is to have many backlinks pointing to your site. These are links that are coming from other websites. The second way is to show up on the first page of Google for local search results.
There are several ways to get backlinks to your site, and local SEO experts know which ones work best for their clients. The best part is that you don't need to pay for them.
What You Need To Know About Local SEO
Focus On Building A Website
This is the most crucial part of local SEO. It will be tough to get ranked if you don't have a site. Your site needs to have a professional look and feel, with easy navigation and a strong focus on the quality of content.
Get Local Listings For Your Business
Local listings will give your business more credibility. You can get these from significant directories, such as Yelp, CitySearch, Yellow Pages, and others. Make sure you update your listings regularly.
Get Your Address Correct
You've probably heard the saying, "Your address is critical to success for local business." This is true, and getting your address correct for your local business is crucial. When someone is searching for your business, they will want to see your address.
Get Reviews And Ratings
When someone searches for your business, they will see a listing that will give them information about your business, and your customers must have something to say about you.
Be Optimised For Search Engines
Google is the most popular search engine out there. People use Google to find information, and your business must be visible on Google.
How To Start Local SEO
These are just five steps, but there are many more ways to make a site better.
For example, if you don't have a website, it's time to get one. Many local SEO experts can help set you up with a customised site for your business, including videos, images, and other bells and whistles.
Start building your business today, and let your local SEO experts do all the hard work for you!
4 – Develop an email marketing plan
When you use email marketing, you reach your current customers and prospects with the promise of something good to come. This can be a special deal, a new product, or a discount they cannot get anywhere else.
You can also use email to create brand loyalty. If you regularly communicate with your customers, they will develop an emotional connection to your brand. It will build trust and loyalty in your audience, allowing you to market to them more successfully.
So, how do you start your email marketing campaign? The first step is to identify your target audience. You want to ensure that the email you send is relevant to your audience, and you can only do this by understanding who they are and what they like.
Once you've figured this out, it's time to get creative. You want to think about what kind of information your audience needs and how you can use that information to help them achieve their goals. If your audience is busy professionals, you might want to use the time to share valuable tips and strategies that can help them run their businesses more efficiently.
If your audience is parents, you could offer tips for family meal planning and grocery shopping. These emails are usually very successful because they have a personal touch.
Don't forget that an email is an excellent tool for building your customer base. Your current customers may be willing to share your emails with their friends and family. This can help you increase your customer base and, as a result, your revenue.
Finally, it's essential to understand that email is a two-way street. It would be best if you gave your audience something to look forward to, or they won't be interested in the emails you are sending.
Here are some tips to make your email marketing successful:
Test Your Subject Lines.
This is the most crucial part of your email marketing campaign. You need to test your subject lines. What works and what doesn't work in an email?
Focus on the Value of the Offer
Your audience will only respond to emails offering something to them. They will check their inbox daily, so you have to make it worth it.
Make Sure Your Message Is Short and Simple
If you can't say it in three sentences, it's probably too long.
Use a Personal Touch
Email marketing is a very personal experience. You need to make it personal, friendly and professional.
Don't Forget to Send Promotional Emails Regularly
You need to send many emails to your audience. The more, the better.
Make Sure Your Emails Are Segmented
It will be ignored if you send a single message to everyone. You need to segment your emails only to send relevant messages to your audience.
Don't Forget to Include Call to Action Buttons
Ensure your audience knows exactly what they need to do to convert.
Include a Link to Your Website
If your email goes viral, include a link to your website.
Write for the Audience
You want to write for your audience. This means writing for the demographic you have identified as your target audience.
Constantly Update and Keep Things Fresh
The digital world is constantly changing, and you lose out on opportunities if you are not updating your emails. Make sure you are keeping up to date with the changes online.
5 – Claim free advertising promo credits
Local business marketing is an effective way to build your brand if you're a business owner looking to promote your company online. But, to get the most out of your efforts, you must choose a website platform that works for you and your audience.
What You Need to Know
Local business owners must choose a customised website platform for their audience that fits their business objectives. This may include choosing a platform that allows them to quickly and easily manage their online presence.
It's also important to know that different platforms work differently, so it's essential to understand the pros and cons of each before making a final decision. In this article, we'll walk you through the benefits and drawbacks of three platforms commonly used by local business owners.
Google Ads
Google ads are one of the oldest and most popular online advertising platforms. They offer easy customisation and tracking tools, and you can even set your daily budget depending on how much you want to spend.
Google ads have a few drawbacks, however. First, they may not be as effective as other platforms regarding conversions. Some people prefer to take their business offline, which means Google ads are not as effective. Also, Google ads don't appear in many search engines, so the audience for your ad may be limited.
Facebook Ads
Facebook ads are one of the newer platforms on the market. However, they offer the same flexibility and ease of customisation as Google ads.
Facebook ads are great for creating awareness. People who see your ad may click through to your website, making it easier to collect leads and track conversions.
However, Facebook ads aren't as effective as Google ads when converting traffic into leads. Facebook is also more expensive than Google, and some marketers say it doesn't provide the same quality.
Twitter Ads
Twitter ads are a little bit more complex than Facebook and Google ads. They are very similar to Facebook ads because they enable you to easily create campaigns and measure results.
However, unlike Facebook and Google ads, Twitter ads are only available for businesses and brands, so if you're a local business owner looking to promote your company, you may have to look elsewhere.
6 – Apply for business awards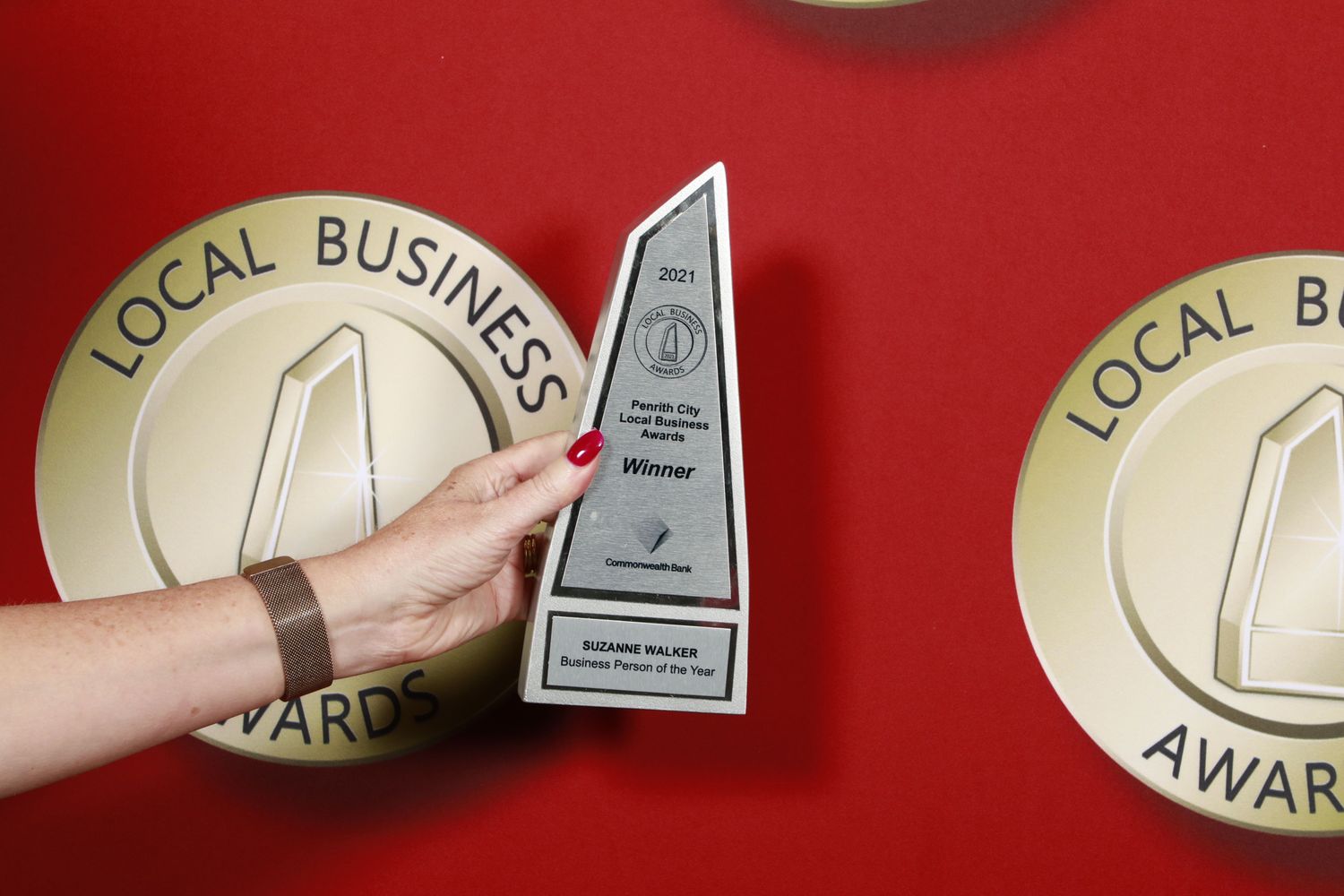 Awards are a great way to show recognition for a business's quality products and services. Local businesses are often overlooked regarding awards and promotions, but they can be a powerful tool to generate awareness, drive traffic, and increase sales.
Local business awards are a great way to show recognition for a business's quality products and services. Awards are a great way to increase visibility for your business.
They help to:
Build awareness for your business
Increase traffic and interest
Gain new customers and clients
Promote new products and services
Increase your social media reach
What are some of the most common business awards?
Most awards for local businesses are based on product and service quality and innovation, including:
Best of Show (BoS)
Grand Champion
Most Popular Award
Most Innovative Award
Most Beautiful Award
What are the benefits of awards for local businesses?
Awards give local businesses a way to show their customer service skills and innovative ideas, but it's essential to recognise that they don't come for free. Many businesses apply for local awards to demonstrate their expertise in their field and receive monetary incentives for winning.
Winning a local award is a great way to show pride and success and build your business's credibility and trustworthiness. When potential customers see that a company has won a local award, it shows them that the business is serious about providing the best products and services in the area.
Is there anything else I should know about applying for business awards?
Awards are an effective form of advertising for local businesses, but there are some essential things to remember when applying.
You must ensure that the local awards are relevant to your business and industry. Make sure that the criteria are written for your business and that your competitors are not using the same criteria.
Ensure your business is correctly represented in the media and online. Do not use fake or plagiarised content. Also, checking the authenticity of any images you submit is a good idea.
Do not submit duplicate applications. Each submission should be made separately, and there should be no overlap in categories or geographic locations.
How Can I Find Out About Business Awards and Promotions?
There are many sources of information for business awards and promotions, including:
Facebook
Google
LinkedIn
Twitter
Yelp
You can also find awards and promotions at local business associations, chambers of commerce, and other community organisations.
7 – Give guerrilla marketing a try
When you think about guerrilla marketing, the first thing that probably comes to mind is guerrilla theatre, the term given to a form of theatrical performance that uses non-traditional methods, such as puppets and masks. But today, guerrilla marketing refers to any type of promotion that happens spontaneously rather than planned.
Guerrilla marketing promotes local businesses because it relies on word of mouth. Unlike traditional marketing, guerilla marketing aims to get people talking about a business without even realising they're promoting it.
For example, you can buy a bunch of cheap helium balloons and hang them from trees near a restaurant. Or you can give away free stickers or posters that say, "Enjoy our food!" These are two great ways to get your name out without spending much money.
Another fun, cost-effective guerrilla marketing technique is to hand out flyers in your community. By handing out flyers to people as they walk down the street, you're providing information about your business without them even knowing they're helping you promote it.
You can do guerrilla marketing anywhere. You don't have to travel around the country or the world to do it; just move to a new town and start a new campaign.
What Are the Benefits of Guerrilla Marketing?
Guerrilla marketing works by putting a little something out there that catches people's attention. It's a great way to build word of mouth about your business.
Guerrilla marketing is often cheaper than traditional marketing. You can use flyers or posters to share information about your business.
You can also use guerrilla marketing to boost word of mouth about your events, such as weddings or birthday parties. Instead of inviting everyone to an event, send out invitations to the people who have told their friends and family about the event. They'll be more likely to attend and spread the word about it to their friends and family.
The key is to come up with the idea that will catch people's attention.
Guerilla marketing is a perfect fit for small businesses and non-profits that don't have much budget. If you're interested in running a guerrilla marketing campaign, here are some ideas:
Give away free samples of your products, and hand them out at community events or fairs.
Hand out free coupons for your products or services.
Create a contest. Offer prizes for the most creative or funny designs.
Buy a cheap, plain poster or flyer and hand it out at local businesses.
Hand out flyers in your community highlighting the great things about your local businesses.
Place advertisements in local newspapers and magazines.
What's the Downside of Guerrilla Marketing?
Like anything else, guerrilla marketing has its downsides.
Guerrilla marketing is more effective if you're already known in the community. So if you're new to your community, it may take a little more effort to get noticed.
Guerrilla marketing doesn't work if you only target one group of people. If your entire goal is to get your name out there, then you need to plan your campaign more carefully.
Guerrilla marketing doesn't always work with every type of business. If your business is new or selling something people don't want, your product or service might not sell as well.
As a result, testing your product or service before running a guerrilla marketing campaign is essential. If you're doing guerrilla marketing, you need to know what works and doesn't.
8 – Publish great content on your blog
In local business marketing, if you want to build a successful website, you must do so at a very high quality.
Creating a blog gives you a platform for all your content. If you want to publish content and have a higher chance of being found by local people, you need to create more high-quality content.
Publishing content is a fundamental part of any local business marketing strategy. So what is the best way to create high-quality content?
If you're a blogger, I recommend using a responsive website template. Responsive web design means that your website is designed to look great on any device, no matter what browser they are using.
Using a responsive website template makes it easy for your customers to navigate your website. This means that you can create a more user-friendly experience for your customers. You can also add interactive elements like chat rooms, forms, polls, maps, videos, and more.
This is an essential part of your local business marketing strategy. A responsive website template means creating high-quality content without losing readers or viewers.
In addition, it gives you a better chance of getting local businesses to link to your site. This is a vital part of SEO.
What is the Best Content Marketing Strategy for Local Businesses?
Content marketing is a powerful tool for attracting more local business traffic and increasing your local search rankings.
It's no secret that Google is paying more attention to local searches. They are working hard to give businesses the ability to appear more frequently in searches. Your business page is more likely to appear when a person types in a local search.
Google also rewards companies that provide valuable and engaging content. A study shows that Google's algorithm is looking for websites that are rich in the following types of content:
Video
Images
Quotes
Videos
Slideshows
Blog posts
Write Great Articles
Creating high-quality content is the key to attracting more local business traffic. But it doesn't mean that you should stop there.
You can also create articles that are published on high-quality sites that are dedicated to your niche. These articles will show up in local searches. They will also attract backlinks, which will boost your search engine rankings.
And there are some great sites out there that are dedicated to the same niche as you. You can get started by searching online for articles published on high-quality sites.
Add Good Images
Images are a powerful way to draw the eye of a reader.
They're also helpful for local business marketing because they can help you attract more local traffic.
Adding good images to your blog is a great way to improve the overall experience of reading your blog.
You can use images for all kinds of different content. You could use them to create infographics, slideshows, or anything else that would help attract more local business traffic.
9 – Form industry partnerships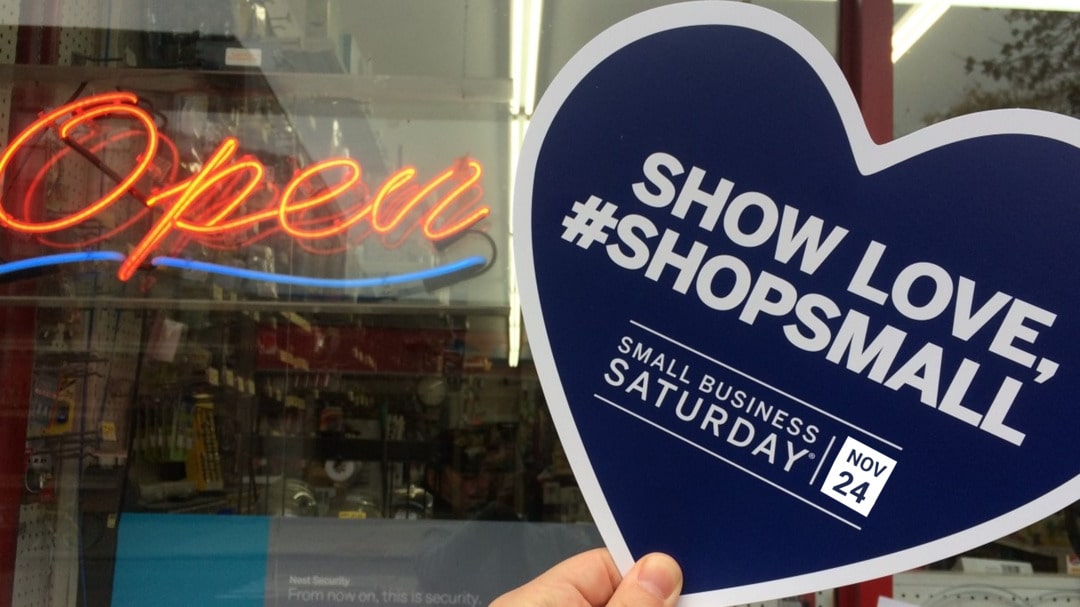 One of the most significant benefits of local business marketing is that it allows local businesses to connect with potential customers in their communities.
For instance, a local coffee shop might partner with local schools or sports teams, or a gym could partner with local yoga studios to gain new clients.
This kind of partnership creates opportunities for both parties, as well as the community as a whole. Partnerships offer local businesses ways to market themselves locally and engage with local communities through events and activities. Local businesses can also leverage the power of their partnerships to raise their profiles in the local media while partnering with local organisations provides new marketing channels for businesses.
But partnerships aren't always easy to build. For example, you must identify the partnerships that align with your business's interests and strengths. If you want to develop a partnership that will bring in new clients, consider how your products or services complement those of the organisation you partner with. For example, why not partner with local health food shops or fitness centres if your business specialises in hair and beauty?
If you're interested in developing a partnership, the first step is to identify the goals you'd like to achieve and the impact they would have on your business. Next, find a partner with similar goals who share your passion for the project.
What Are The Key Benefits of Industry Partnership?
Through partnerships, local businesses can connect with their community and build relationships with organisations that share their values. They can also benefit from the exposure provided by media outlets and the opportunity to gain new clients and increase business volume.
Some examples of industry partnerships include:
Partnering with local universities to promote education and career development opportunities
Partnering with local arts and culture organisations to share resources and increase awareness of the community
Partnering with local sports teams to support and grow youth participation
Partner with local non-profit organisations to share resources and increase community awareness.
10 – Turn employees into brand ambassadors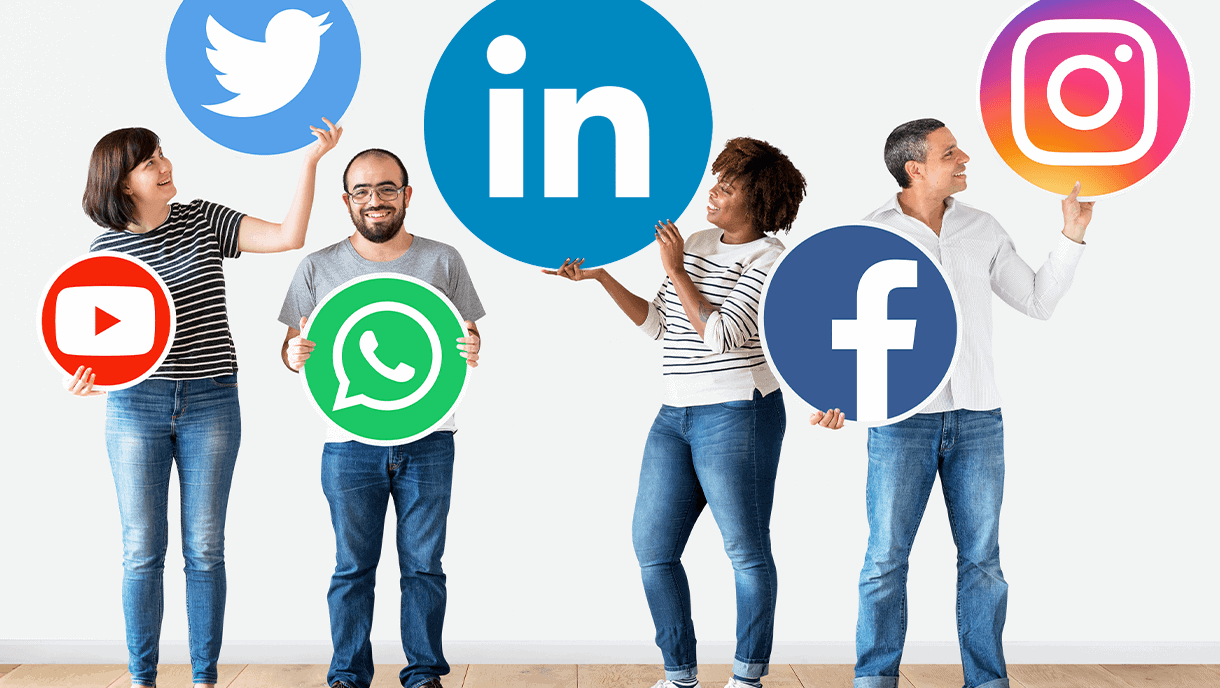 Every business should invest in brand awareness – even if it means using your employees as brand ambassadors for local marketing.
Many people think of their employees as resources. But why not give them the freedom to engage with potential customers in ways that will help build your brand's reputation?
Here are three ways that your employees can help promote your business and build your local community:
Give Your Employees A Role In Local Marketing
Some of your employees may have skills or experience in a particular area that could be useful to local businesses. If your company sells products or services that might interest consumers in your neighbourhood, let your employees do some local marketing on your behalf.
For example, you could offer your employees a free subscription to your business's local paper or a discount on your services.
You could even offer to pay for the cost of employee-led promotions. This will not only benefit your employees, but it will also give your brand more visibility in your community.
Create Employee-Focused Social Media Pages
Your employees can get more out of social media platforms than you can and are already on your network.
Give them a role in promoting your business on your social media pages, and see the impact that they can make.
Offer employees the chance to share their personal stories on your Facebook page. These stories can include photos, videos, or posts for your employees.
Show that you appreciate the time and energy that your employees put in, and ask them to share their stories with friends and family.
Employee-focused social media pages will help boost your local community's perception of your brand.
Educate Your Employees on Local Marketing
Awareness is the first step towards action, and awareness is critical in local marketing.
Ensure that your employees are aware of the opportunities available to them. Help them understand how they can promote your business, and encourage them to share their knowledge with others.
Educating your employees on local marketing will give them the confidence to participate and the knowledge to help them succeed.
You can also help your employees by encouraging them to share relevant content with your business. For example, you could ask your employees to post links to articles about your industry or tips on how to attract and retain customers.
This way, your employees can use their expertise to help build your brand.
These three ways to engage with your employees are just the beginning. You can help create and develop other ways for them to work towards your brand's success, and it will be easier to find the time to do so when you start seeing results.
11 – Host classes and events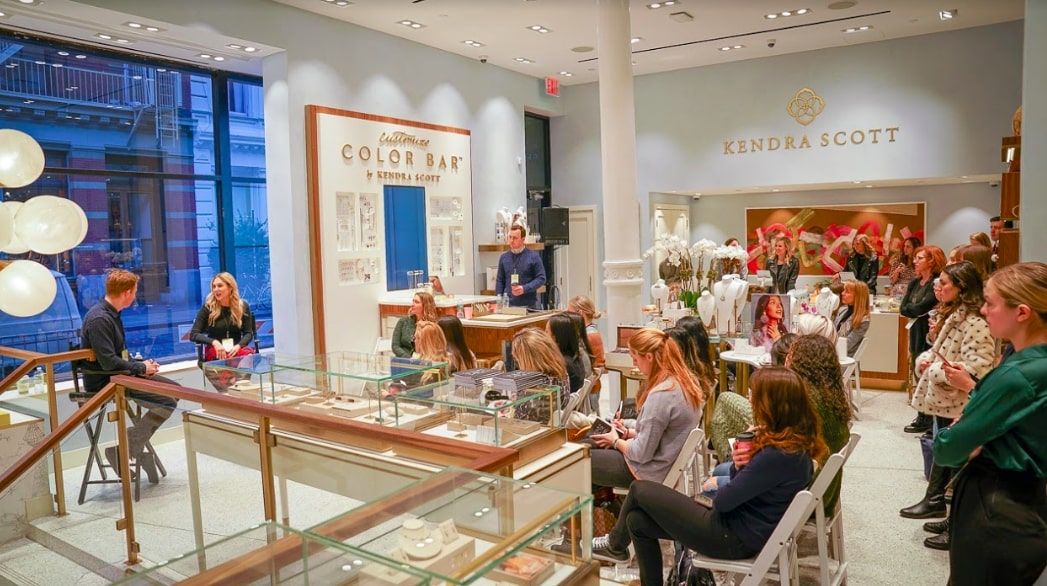 The best place to do business is where the customer is! Local business marketing is one of the most effective ways to promote your business, build trust with your target market, and increase sales and profits. However, many small businesses struggle to create and execute a local business marketing strategy because they don't know where to begin.
One of the best ways to successfully learn how to market locally is to host classes and events for your local business community. These events teach businesses how to grow their local business through networking and local business marketing.
What are the Benefits of hosting Business Events?
There are multiple benefits to hosting events for your local business marketing.
1 – Learn from Local Professionals
Hosting an event for local business marketing is a great way to learn about other local businesses and get insights into what works for them and what doesn't.
2 – Grow Your Network
As you attend local business marketing events, you will meet people with similar interests, goals, and challenges to yours. As a result of this exposure, you'll be able to expand your network of contacts. Many people have made valuable contacts through local business marketing events, which can translate into more referrals, future customers, and growth opportunities.
3 – Build Trust with Local Businesses
Events and classes offer an opportunity to build relationships with local businesses. You'll meet professionals with different backgrounds and specialities as you attend events. As a result, you'll build trust and confidence that a solid team of local experts supports your business.
4 – Boost Sales
In addition to helping you and your business develop new connections, local business marketing events will also help you reach your target market. After all, the primary purpose of any local business marketing strategy is to drive traffic to your business, and a local event is a prominent, local method of promoting your business.
5 – Keep in Touch
Local business marketing events are a great way to keep in touch with current customers and clients. After all, you need to keep in touch with your existing customers to ensure that they're satisfied and that you're offering the products and services that they want.
6 – Promote Your Brand
If your brand is known for quality, service, and innovation, it makes sense that it would benefit from a local business marketing event. As a result, you can increase your visibility in your local community and help attract new customers and clients.
7 – Establish Yourself as an Expert
Hosting a local business marketing event is one of the easiest ways to establish yourself as an expert in your field. If your expertise is in a particular area, such as real estate, you may want to host an event focused on that topic.
8 – Get Noticed
You may think that being an expert in your field is enough to attract attention, but the truth is that you need to stand out. That's why hosting events and classes that attract attention to your business and your business's offerings and products is essential.
9 – Generate New Business Opportunities
Several types of local business marketing events may generate new business opportunities. One example is a workshop where you discuss the ins and outs of your industry or topic and provide practical advice for those interested in learning more.
10 – Promote Your Products and Services
Your products and services are the lifeblood of your business. Therefore, it makes sense that you want to keep in touch with your customers and keep them coming back. In fact, keeping in touch with your customers can boost your reputation and trustworthiness, which will help increase your overall success.
There are a variety of ways to host local business marketing events. Some of these are:
Presentations
Workshops
Seminars
Meet-ups
Conferences
Networking Mixers
Happy Hours
Social Media Meet-ups
It's important to note that these events can be very effective at increasing your visibility in your local community if you host them at the correct times and locations and in the right ways.
12 – Run informative webinars
If you have local customers, then you can organise informative webinars for them. Connecting with your customers and building relationships through interactive events is a perfect solution. Webinars are cost-effective for increasing website traffic and promoting your products or services.
Webinars are ideal for a variety of business types, including:
Business to business (B2B) – You can host a webinar to educate your clients and build relationships with them.
Online businesses – Hosting a webinar is a great way to attract new clients and retain existing ones.
Startups – Webinars are a great way to build your audience and increase your visibility among your peers and competitors.
Consulting businesses – Webinars are a great way to educate your clients and establish a relationship.
Local business – The most important thing is to connect with your clients and potential clients through informative webinars.
Benefits of Webinars
Webinars are a cost-effective and easy-to-implement solution for increasing traffic to your website and promoting your products or services.
It is a powerful and proven tool for building relationships with your customers.
You can use it to generate leads and new sales.
It helps to increase conversion rates.
There is no need to invest in a physical meeting space.
Easy to host and manage.
13 – Set up a customer referral program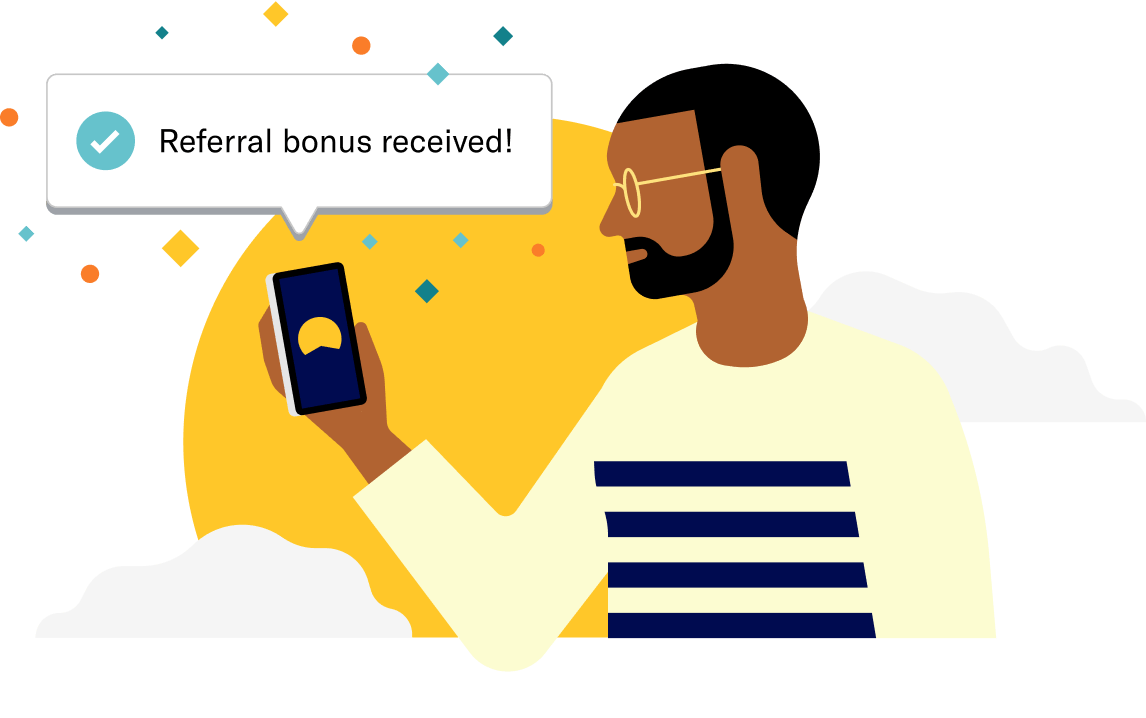 It's common knowledge that referrals are the lifeblood of any business. But did you know they're also the most effective way to generate leads and increase sales?
There are two primary referral programs: 1) paid, where you pay for each referral, and 2) free, where you ask your customers to refer others.
Whether you're using paid or free referral programs, there are many ways to encourage your customers to make referrals, including:
Gifts or coupons
Gift cards
Coupons
Referral rewards
A survey
A special bonus
And more…
How does this all work? Once your customer signs up and completes the survey, you'll receive their email address. Then, you can send them a customised message asking them to refer others to your business and give them a coupon or gift card to thank them.
Here are three ways to get more leads through referral marketing:
1 – Increase your social media presence
Your customers are going to be talking about your business on social media. If you have a Facebook page, for example, it's a great place to share your company news, promotions, and current happenings. Sharing information on your page will create opportunities to reach more potential customers.
2 – Create a social media following
Your followers are already interested in your business. Ask them to share your content and ask them to tell their friends about you, too. This is an easy way to gain more exposure for your business without asking for anything in return.
3 – Offer special discounts
It's common practice to offer a discount or promotion for your referral customers. This is a great way to increase your customers' likelihood of making a referral.
14 – Get some high-quality business cards
The world of business is changing rapidly. To make the most of your business, you'll need to get in touch with the world of modern marketing. Business cards have been around for hundreds of years but haven't changed much. But, to stand out from the crowd, you'll need to embrace new business card trends to ensure you're reaching the most customers possible.
As an entrepreneur, you may be thinking that you need to be able to get on the phone quickly and discuss anything with anyone. However, you can't rely on this method to promote your business. You need to create a great first impression; a business card is integral.
What's Changing in Business Card Trends?
With the introduction of digital communication, many business card alternatives are available. Instead of getting a simple business card printed, you can use social media to get your message across. You can also create a website showing your business's services and abilities.
With social media, you can send direct messages to potential customers or clients through Facebook, Twitter, and other platforms. As a result, you can engage with customers directly and build a relationship.
Business Cards Still Have Their Place
Even though there are many new ways to reach your target audience, business cards still have a place. Business cards have one massive advantage over social media: they're still in use. Business cards aren't going to disappear any time soon, so you still need to get them in the hands of your customers.
When people receive a business card, they might look at it and toss it in the bottom of a drawer. When trying to get people to notice your business, it's vital to get business cards into their hands.
So, even though there are many new ways to reach your potential customers, don't throw away your business card. Depending on how many you hand out, it might be worth having a second or third set of business cards.
Make Sure Your Business Cards Are Top Quality
Whether you're getting business cards printed or creating them online, you'll need to ensure they're as good as the competition. Your business is only as good as the image that it projects, so make sure that your business cards are top quality.
You'll want the best business cards that money can buy, so spend time customising them. A business card should make your potential clients think about your company.
15 – Run a Facebook campaign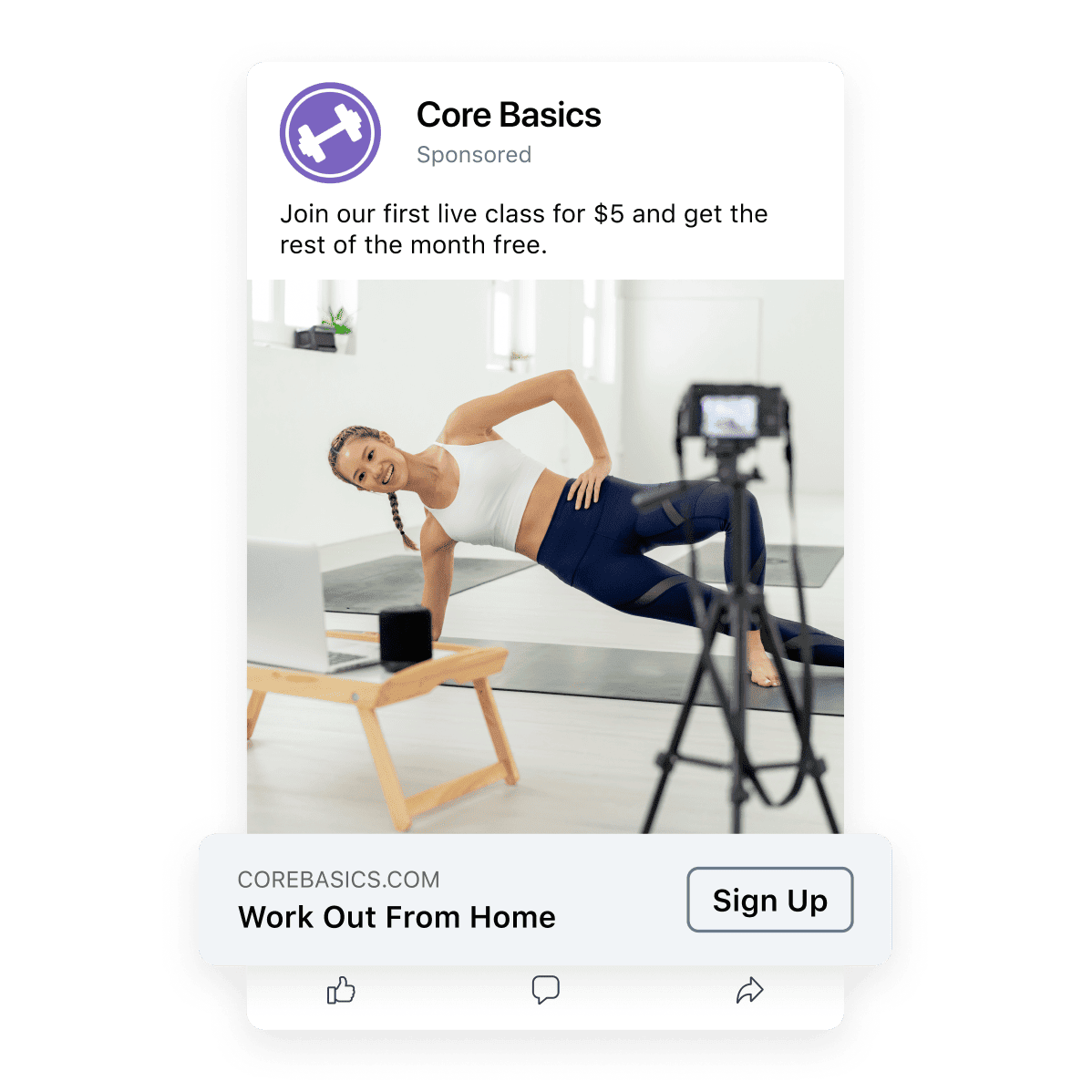 You probably think a Facebook campaign would be ideal for promoting your local business marketing. But is it the best option?
Facebook is great for sharing photos and engaging with customers on social media. It's also an excellent channel for sharing news and other information on a local level. To be a local business marketing specialist, you need to know that Facebook isn't the most effective way to market your products or services.
First, Facebook is a social media platform. People use it to share with friends and family, which is why you'll see many status updates and pictures. You're also sharing the same content as your competitors, which can be harmful.
You also have to think about how you use Facebook. Do you post only one post daily, or do you post a few times a week? The fact that you're posting to your page on Facebook means that you're available for anyone to see. If you're not careful, it could look like you're just trying to build up your followers.
And that's just the tip of the iceberg. There are so many other social networks out there that can help you market your business better than Facebook.
If you'd like to promote your local business marketing and gain a competitive advantage, you should consider investing in some other channels.
Why Should I Focus on Local Business Marketing ideas?
A local business marketing strategy is essential for several reasons. First, you're building a network of people in your community that care about your products and services. This is the kind of community engagement that's so critical for local businesses to thrive.
But there's also a financial reason. You're building relationships with local people, and they're more likely to buy from you in the future if you do business with them.
You'll be able to establish a solid customer base that you can grow with and turn into profitable customers.
Conclusion
You can do many things to get your business noticed in your community. The question is how?
The first step is to figure out what you're trying to accomplish. Are you looking to make more sales? Do you want to improve customer service? Or perhaps you'd just like to get more exposure for your brand.
Once you've decided what you want to accomplish, you can narrow down your options. Maybe you want to write articles on a topic relevant to your niche. Or maybe you want to start a blog that helps businesses with their marketing efforts.
Whatever you decide, you'll need to find a way to connect your message to your audience. This could be a local newspaper, a magazine, or even a Facebook page for your local community.
Then you'll need to find people already interested in your niche and see what you can do to bring them into your business.
This process takes time and patience, but once you've got everything organised, it's not hard to figure out how to make it happen.
Get started today with my free guide on how to start local marketing!