Picking the right platform for improving the UX of your website is not an easy task. Even when you choose a good platform, like Loop11, you can run into some complications. But don't worry! To help you explore your options, we prepared a pricing and feature comparison of some of the alternatives.
If you're searching for Loop11 alternatives you probably know this platform. For those who not – Loop11 is an Australian-born online usability testing tool that offers multiple UX research solutions. Its features include both moderated and unmoderated tests, benchmarking as well as A/B testing and some other tools to help you analyze your users. 
This platform makes it easy to engage with users, get to know them better, and collect insights for UXers. However,  Loop11 isn't a flawless tool and some obstacles might discourage you from using it. 
Why you might be looking for Loop11 alternatives:
While Loop 11 is a relatively good platform for user testing, it may not be for everyone. Here are 3 main reasons why people search for Loop11 alternative:
Slow loading time
This, obviously, applies only to specific websites but still can not be ignored. Some users claim to have problems with some pages' loading speed. It may not seem like that big of a problem, but this factor can be crucial when it comes to user testing. The speed will directly affect how likely people are to complete your research.
No screening 
This is also a serious limitation because without screening you'll not be able to know if your respondents are the target audience of your study. Unfortunately, Loop 11 allows that feature only in the Pro plan for $239.
Pricey plans
This might be one of the biggest disadvantages of the tool. Loop 11 pricing is quite high compared to some other popular platforms on the market. Although they do have a 14-day free trial, you'll have to pay for all the future tests. The basic plan is $63 per month, which is a lot, considering it only allows 3 tests/months and a maximum of 10 participants for each of them.
So what are the best Loop11 alternatives?
We took our time to create this list of tools you can try if you're looking for an alternative. These are the platforms we personally recommend, the ones that are already proven to be successful by many users and can guarantee you some great insights!
UXtweak

Userzoom

Lookback.io

Usertesting

Userbrain

Maze
Userlytics
We'll take a closer look at each of them below, but here is a quick comparison of tools' pricing and ratings*:
| | | | | |
| --- | --- | --- | --- | --- |
| | | | | |
| | | | | Plus plan – $80/month Billed annually |
| | | | | |
| | | | | Upon request, starting at $15K/year |
| | | | | Pro plan – $229/month Billed annually |
| | | | | Upon request, starting at $50K/year |
| | | | | Pro plan – $75/month Billed annually |
| | | | | Pro plan – $399/month Billed annually |
*all the data from the table is based on tools' reviews from Capterra.
1.UXtweak
UXtweak provides powerful tools for usability testing of websites, web apps and prototypes, information architecture research, and user behavior analytics. It's a great combination of everything you need and more.
Features:
Website Testing 

Session Recording

Prototype testing

Mobile App Usability Testing

Tree Testing

Card Sorting

Preference Test

5 Second Test

First Click Test

Surveys

Competitive Usability Testing
Advantages of UXtweak:
Advanced analytics that are easy to read – UXtweak provides all types of useful data visualizations, that will give you a ton of insights about your users' behavior. On top of that, you can screen your respondents, which will make it even easier to analyze the results.
Lots of unique features – Such as a Recruiting widget to turn a real site visitor into website testers, a Built-in reward feature to motivate respondents, a Think-aloud protocol to collect audio feedback using their microphones, or a Crowd Feedback allowing users to submit and vote for ideas of others to improve the website and more.
Unlimited studies – With the UXtweak platform you can test as much as you want. The

free plan is unlimited in time for smaller projects.

Intuitive interface – Easy to use even for a complete beginner.
Disadvantages of UXtweak:
No A/B testing
Fewer languages supported – UXtweak currently supports English, German, Czech, and Slovak with more languages on the way.
Pricing comparison:
While Loop 11 prices start from $63 per month, UXtweak offers a free plan unlimited in time for small projects. You can also choose a pro plan only for 100€/month or build an individual plan that will suit your needs. Judging by these numbers we can say that UXtweak is one of the most affordable usability testing platforms out there, which makes it a great Loop11 alternative. Create a free account or start a free 14 day trial of UXtweak's Professional plan!
2.UserTesting
User Testing was one of the first unmoderated testing platforms to offer a tester pool as they started to pay money to the respondents. They promise rapid customer feedback from people all over the world and this is exactly what they deliver.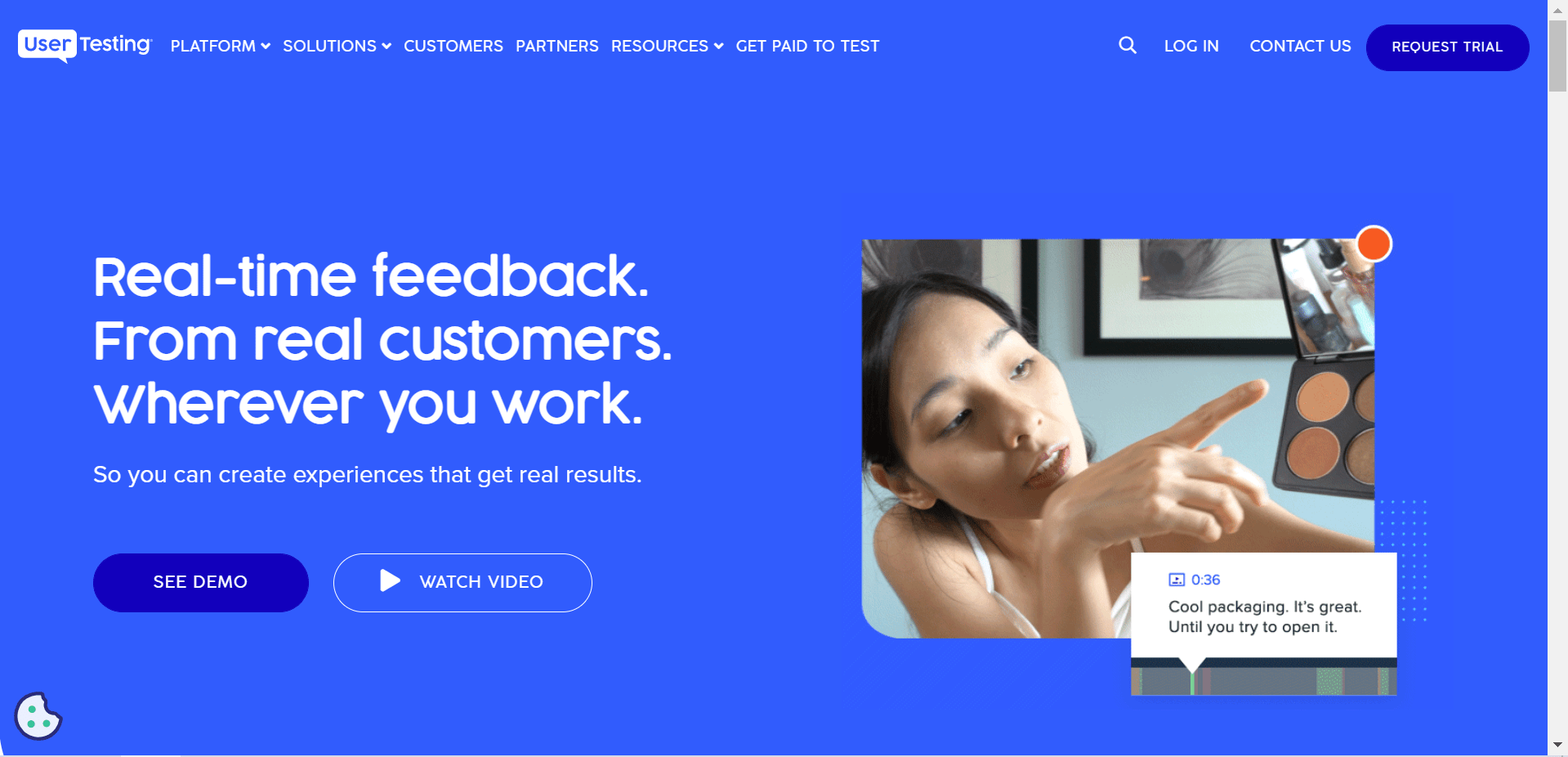 Features:
Website Testing 

Prototype testing

Mobile App Usability Testing

Tree Testing

Card Sorting

Preference Test

5 Second Test

Surveys
Advantages of UserTesting:
A large pool of respondents for your tests –According to their own data, there are around 2 million participants on their panel.
Instant insights – Due to the high number of respondents available you get all the insights in the shortest possible time.
Advanced targeting – What users like the most is that the broad participant pool allows them to carefully target their perfect customers for the studies.
Disadvantages of UserTesting:
Weak reports – Some users say that UserTesting reports are hard to read and analyze, which makes it challenging to quickly summarize the data.
The small non-English speaking user base – The platform could use some more international respondents. However, if you're planning to conduct your study in English you have nothing to worry about.
Pricing comparison:
Their Individual solution offers basic testing capabilities and is $49 per session. But note that you can only run 15 video sessions per year. UserTesting also has an Enterprise plan with customized pricing.
3.Lookback
Another useful platform that helps you run moderated and unmoderated user tests online is Lookback. This is a tool is great Loop11 alternative, when you don't need any extra help with recruiting the participants.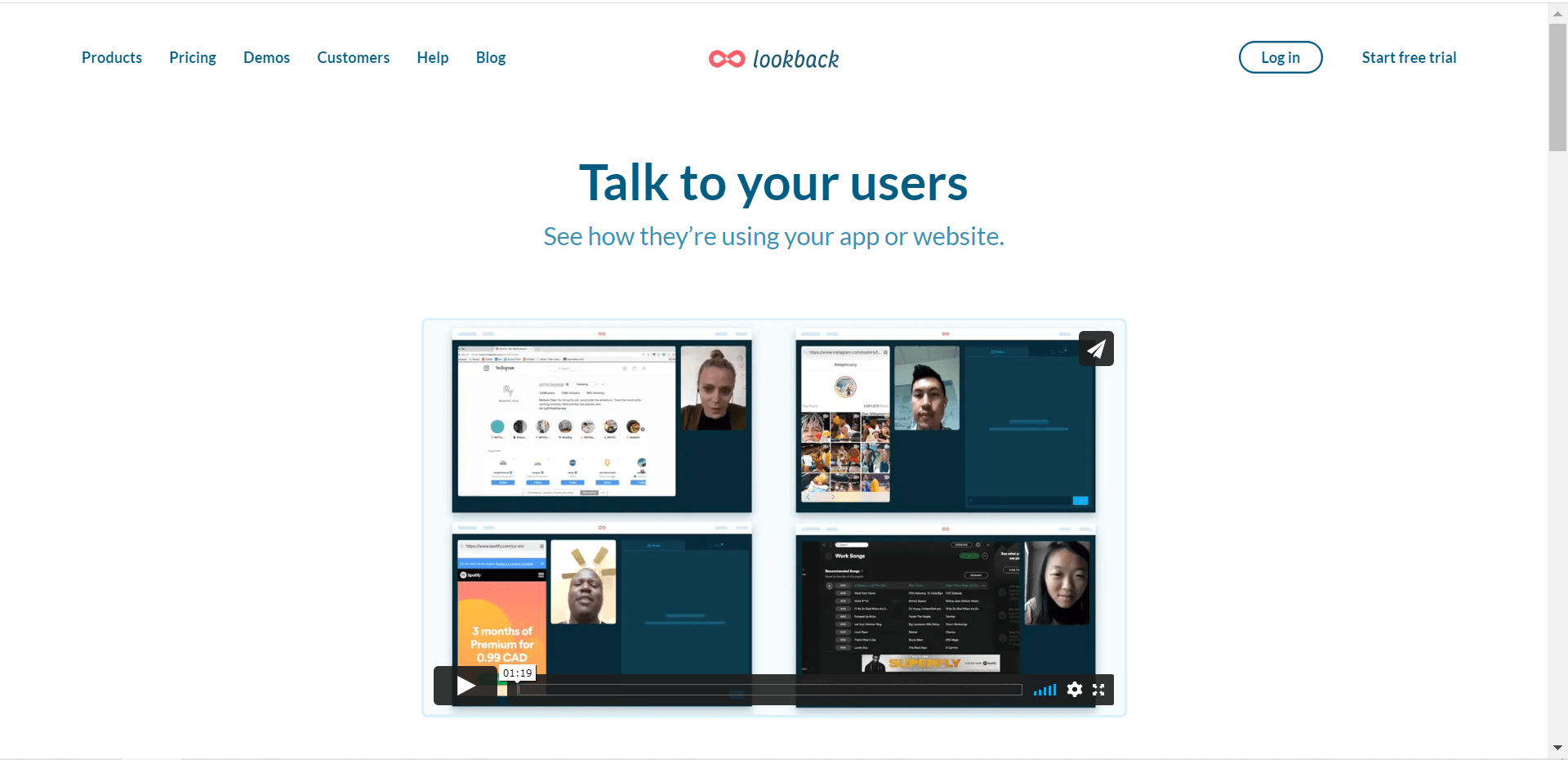 Features:
Moderated & Unmoderated Usability Testing

Prototype testing

Mobile testing
Advantages of Lookback:
Offers stakeholder observations – Lookback allows multiple people to observe your study and even take their own notes.
Live broadcasts – Lookback has a specific feature you can use for broadcasting your studies to colleagues and discussing them in live mode.
Unlimited participants
Disadvantages of Lookback:
Poor connection – Noted by multiple users, connection drops might happen from time to time.
No user panel – Lookback might be the right tool for you when you already have the participants for your research, as they don't offer help with that.
Problems with the mobile version and IOS testing 
Pricing comparison:
Lookback doesn't have a free plan, however, they do offer a free 14-day trial. After that their prices start from $99 per month with a limit of 100 sessions per year. Their professional "Insights Hub" plan is $229 per month.
4.UserZoom
Another Loop11 alternative for both moderated and unmoderated usability testing is UserZoom. Just like UXtweak they also provide tools for researching your website's information architecture, but they are a bit more pricey.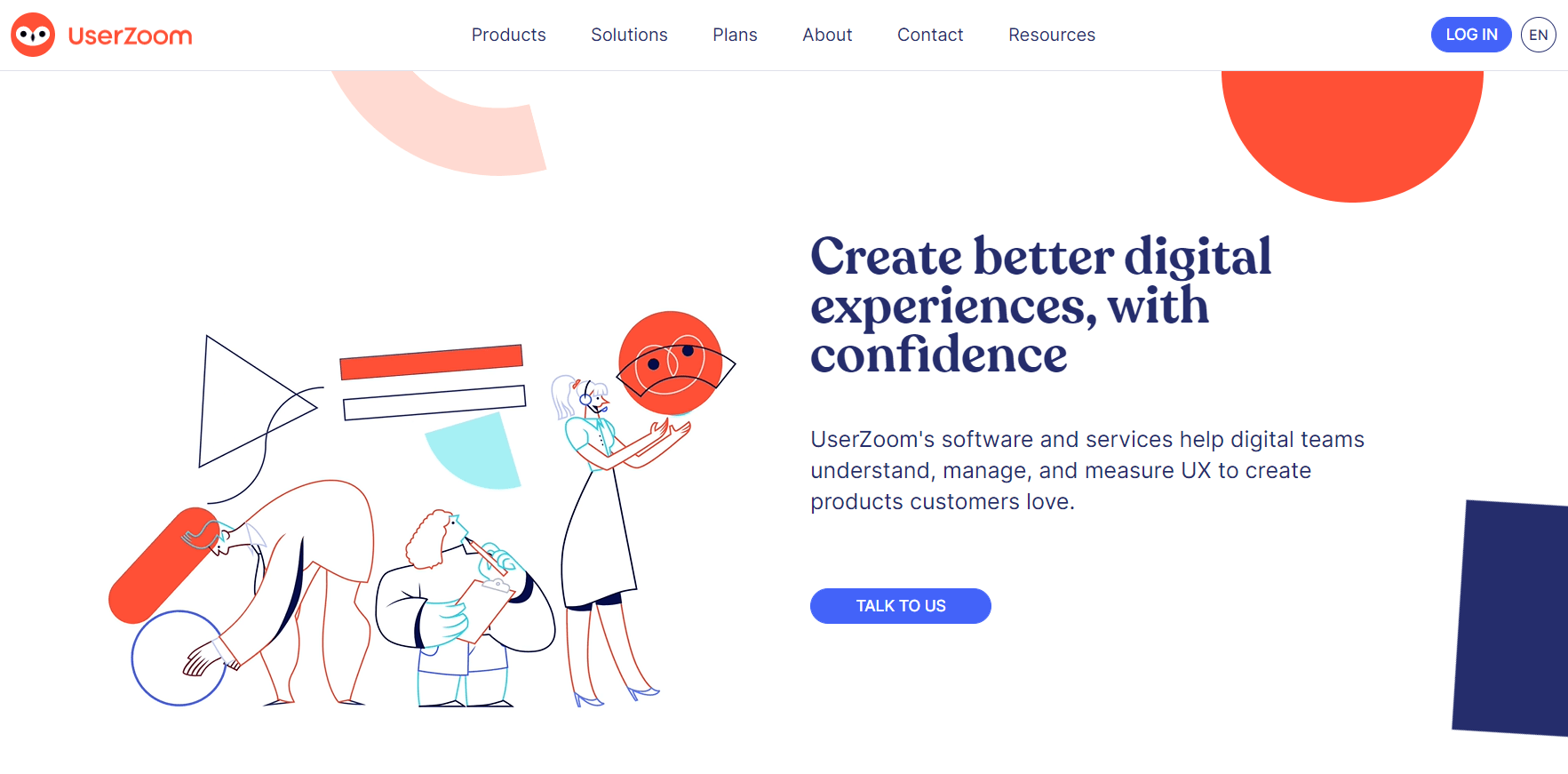 Features:
Usability testing

Interviews

Click Testing

Participant Recruitment
Advantages of UserZoom:
Unlimited screening questions – This goes for all plans, no matter the price.
Large user panel – You won't have to worry about getting enough participants for your tests.
Disadvantages of UserZoom:
Can be hard to use

  –

The UI of the platform is known to be a little complicated and not the most intuitive for a complete beginner.
Though detailed, study instructions can sometimes be confusing
Pricing comparison:
UserZoom is a bit more pricey, compared to Loop 11 so it might not be the best option if your company is on a budget. Their Experience plan for small teams is $500 and allows a maximum of 40 studies per year. A Pro plan is $1000 and you can also get a customized solution.
5.UserBrain
Userbrain is known for its no-commitment plans and affordable prices. They are new on the market and do not offer anything extra, but they're a good Loop11 alternative that can help you run some basic unmoderated testing for prototypes.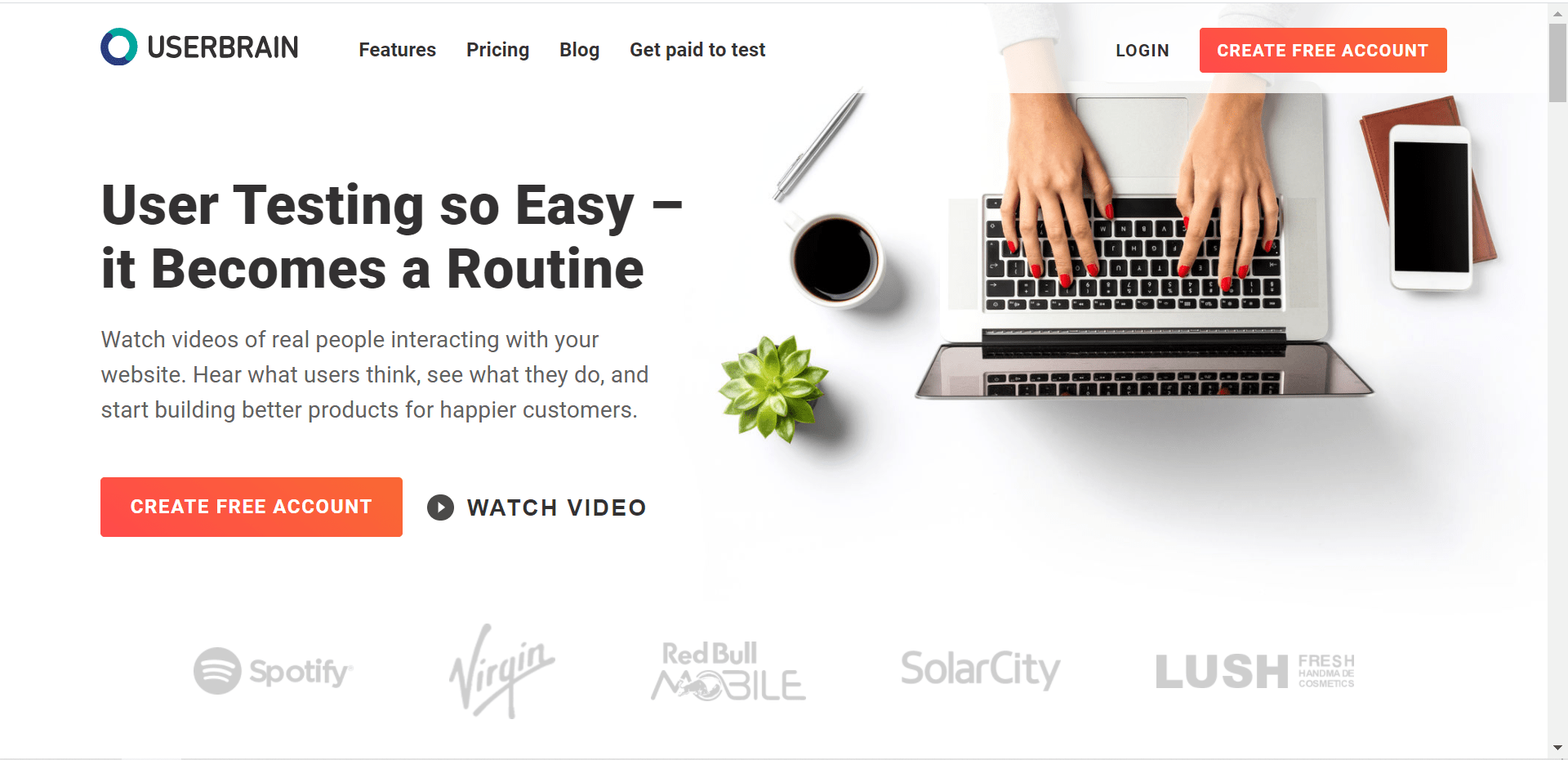 Features:
Website Testing

Automate User Testing
Advantages of UserBrain:
Quick insights – You receive results within several hours.
No commitment – UserBrain offers a pay-as-you-go option that allows you to pay for a single test, without getting a monthly subscription.
Disadvantages of UserBrain:
Customer service – Several users complained about customer service is not very responsive and overall slow.
Some unreliable testers and limited demographics – UserBrain could use some work on the demographics section and give more information about your testers. For now, you can filter by age, gender, location, and type of device. Note that you also can't select people from specific cities/provinces. On top of that, some users claim to have issues with bad testers.
Primitive analytics – This platform offers you some basic test results. If you are looking for deep insights into your user's behavior, they might not be the right choice for you.
Pricing comparison:
UserBrain's prices are very affordable. You can start by paying $29 per test or get a monthly subscription for $19/per user test.
Maze
Maze is a UX research platform that makes a great Loop 11 alternative, offering some of the similar features and a user panel to recruit participants from. They, however, don't have classical task-based usability testing feature.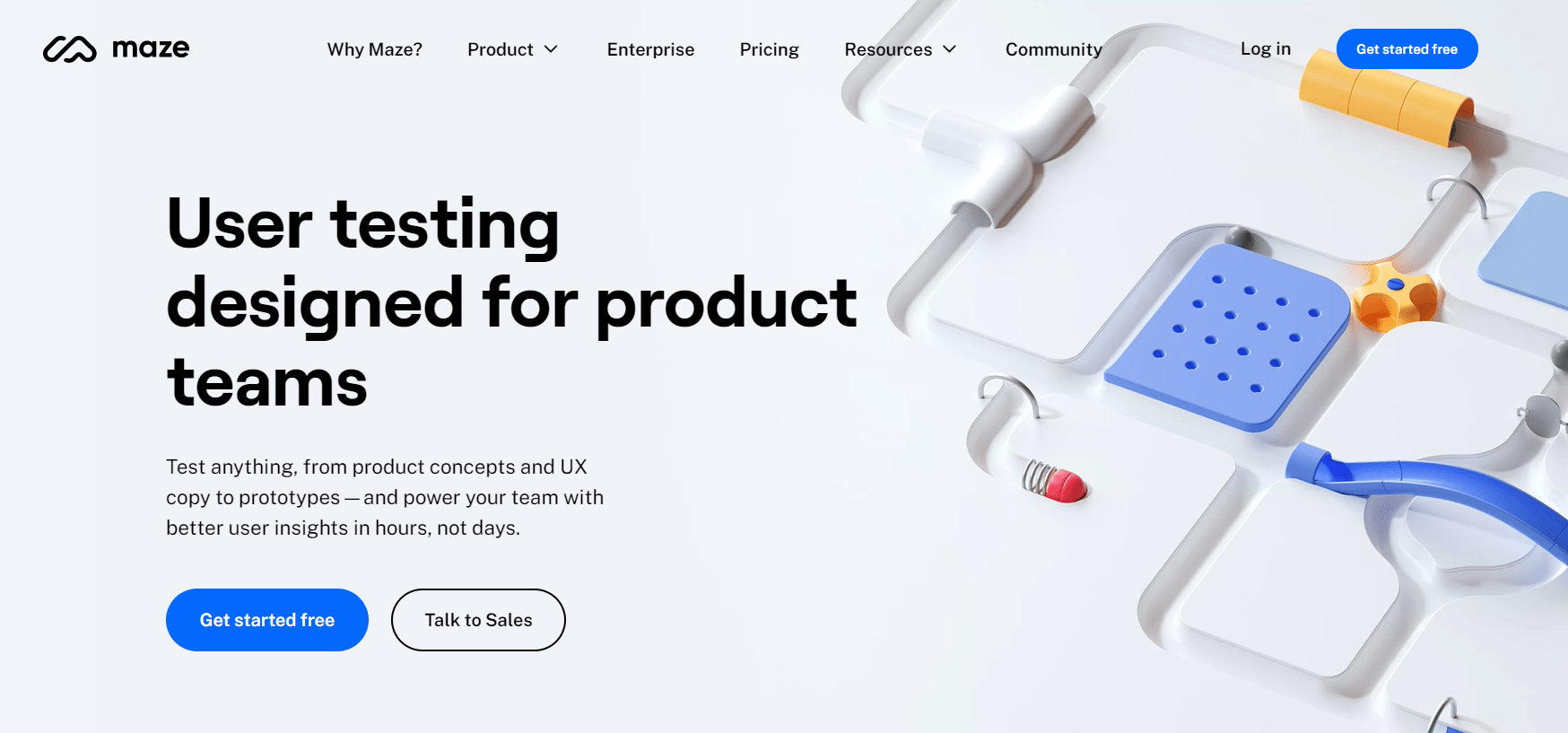 Features:
Prototype Testing

Survey

5 Second Testing

Card Sorting 

Tree testing
Advantages of Maze:
70K+ User Panel

Advanced analytics
Disadvantages of Maze:
Limited features

Limited surveying capabilities
Pricing comparison
Free plan is available. The subscription starts at $75/month (billed annually).
Userlytics
Userlytics is a platform with a variety of features for usability testing and user research. The biggest downside of the platform is their UI – it's rather outdated. However, if it doesn't matter to you, Userlytics will make a great Loop 11 alternative.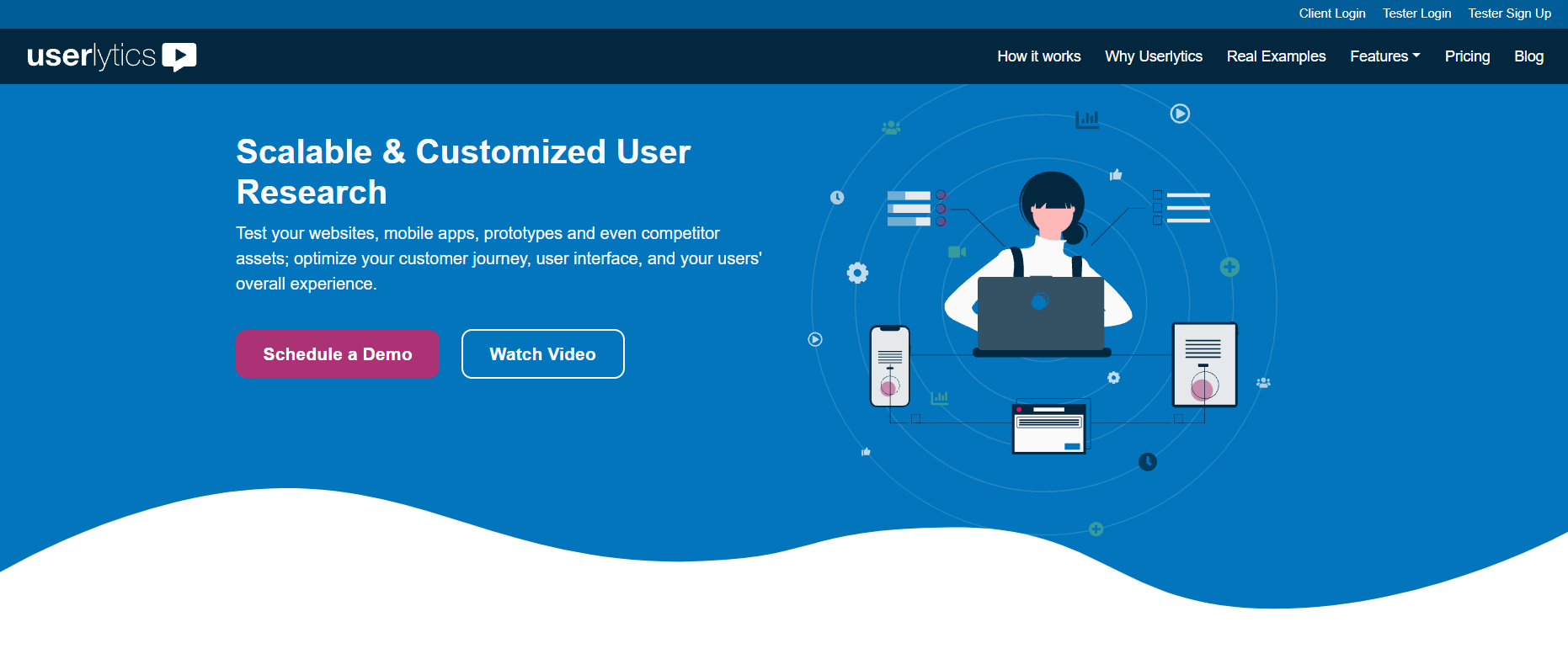 Features:
Moderated & Unmoderated Usability Testing

User Testing for Mobile Apps

Prototype testing

Card Sorting 

Tree testing
Advantages of Userlytics:
Provides AI-generated transcriptions of your tests

1M+ user panel to recruit participants from
Disadvantages of Userlytics:
Outdated UI

No PDF reports
Pricing comparison
The cheapest plan is $399/month (billed annually). Alternatively, you can pay $49/participant.
It's never late to make a change!
Finding the right usability testing platform for you, with no doubt, can be super frustrating. Our first choice does not always meet our high expectations, that's why it's so great to have alternatives.
We are here and ready to change the way users perceive your website for the best. Run your first test with UXtweak today and let your customers decide what works best for them!