Branding in the Digital Age: Where's the Value?
Branding is an essential part of the modern marketing world. When a consumer identifies a product or service with a brand, they form a relationship with the brand and the products or services it represents. Brands make consumers feel confident in their products and services and encourage them to choose products they believe will enhance their lives and businesses.
There's one thing all companies agree on: branding is critical. In fact, according to a recent survey conducted by Gartner, the average employee has a better understanding of the company brand than the CEO or CMO. But the problem is, as the marketing world has changed over the past decade, we've lost touch with the importance of branding. 
With so much emphasis on the digital landscape, it's easy to think that branding is a luxury for the few lucky companies that can afford it. However, this couldn't be further from the truth. Branding is even more critical as digital technologies continue disrupting industries and markets. Companies today are competing with each other more than ever before. Your company will struggle to stand out in a crowded marketplace if you don't have a strong and clear brand identity.
Branding is many things: it's a word, a concept, and a process. Branding is developing and maintaining a relationship with a consumer, where a company's name, logo, and product or service become synonymous with its brand.
It creates an emotional connection with consumers and makes them want to do business with you. It's a way of building trust, credibility, and loyalty.
In the digital age, branding is a lot easier than ever before. With a strong brand, you can build a powerful online presence that attracts consumers, engages them, and builds trust. It helps you attract new customers and convert them into loyal customers.
So, if you want to build a more substantial online presence, brand your business better, and grow your business, then read on.
What Branding Means Today
If you ask ten different marketing professionals, you'll get ten different answers to this question. The answer is simple: branding has become far too complex, often mismanaged, and expensive.
A company's brand is the sum of its personality, products, services, and experiences. It's the total image of the organisation, from its employees' appearance to the tone of its advertising. It's a promise made by the brand—whether it's a food brand promising "fresh", a technology brand promising "reliable", or a fashion brand promising "easy."
Three main factors determine a brand's value:
It's reputation
It's meaning
It's performance
Branding is not the same thing as marketing. The former focuses on building a brand's reputation; the latter focuses on how to communicate with customers to achieve results.
Branding was invented and first used in the late 1800s when it was used to describe an organisation's distinctive logo and name. Nowadays, the term is used to refer to the total image of an organisation—and it has evolved into a confusing muddle.
Branding has become too complicated. It's been hijacked by marketers who do little or no research, branding agencies that offer unproven theories, and marketing gurus who write books about the subject.
It's time to take branding back to its roots. A strong brand is the foundation of your business—the starting point for everything else.
It starts with the products and services you offer, your corporate culture, your vision and mission statement, and the people who work for you. The combination of these three components will create your unique brand promise.
Start with the things that are important to you. Then think about what you can do better than anyone else. And finally, build the brand around those things.
Why is your company called X?
Why does your company have a distinctive logo?
Why is your company's mission statement so compelling?
Why are your products and services so desirable?
What makes your customer service experience so positive?
You can't be all things to all people. Instead, focus on something special and unique to you and your business.
When your brand is strong, you're free to market yourself with the confidence that you're communicating your core values and creating a positive customer experience.
Digital Marketing As We Know It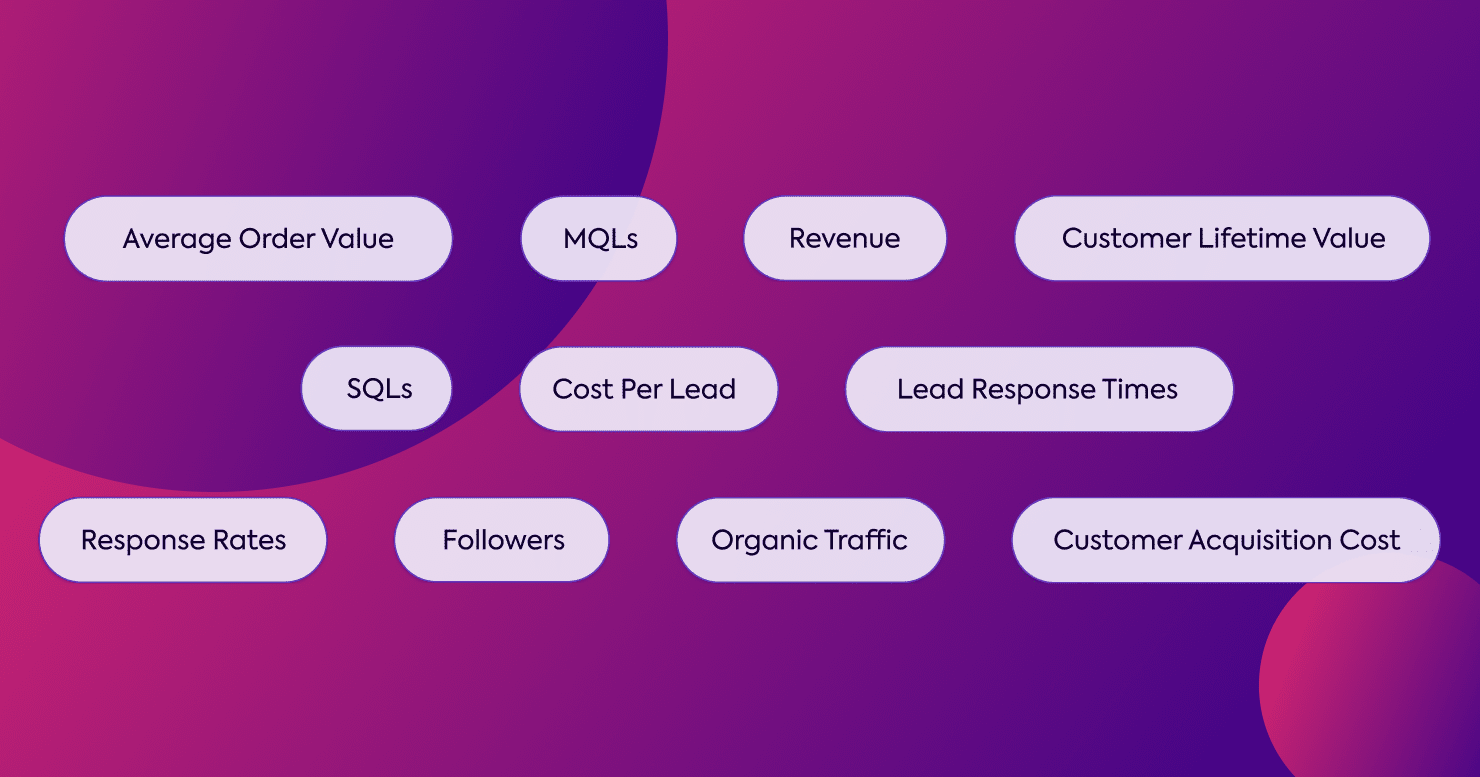 The internet has transformed the way people buy things. Gone are when consumers looked for brands in newspapers and magazines. Now, more and more shoppers are turning to online reviews, search engines, social media, and blogs to find out what's available.
According to Consumer Gravity, 81% of consumers use search engines to research products before purchasing. The average person spends over 5 hours searching for a product and then researching it on Amazon. That's nearly an entire workday.
In other words, shoppers want a quick and easy way to find the information they need to make a decision. They want to be able to make an informed purchase that aligns with their values. Unfortunately, a brand's image is essential, yet it is challenging to control what customers think. This is where digital marketing comes in.
Today's consumers aren't looking for a company to tell them what it's selling; they want to see proof. They want to know what others think about the brand and what its products can do.
The problem is that companies can't afford to create this kind of information for every customer. So, how does a company reach customers most likely to convert?
Digital Marketing Brings a Brand to Life
For many businesses, digital marketing is the lifeblood of their brand. It's what brings them to the attention of their target market and keeps them there. In other words, it's the primary way a brand builds trust and credibility.
As long as the brand is online, it's always there to provide valuable information and answer questions. When people find a website that is easy to navigate and has helpful information, it's much easier to trust that brand.
That's why digital marketing is so essential to the success of any brand. If it isn't online, it doesn't exist.
Is there any downside to digital marketing?
The internet can indeed be a scary place for many people. It can be overwhelming and, therefore, challenging to navigate. But the bottom line is that it's a significant opportunity for your business. There is no shortage of resources to learn from or tools to use. The real challenge is figuring out which approach works best for your company.
How can a digital marketing agency help me?
Digital marketing agencies are experts and know exactly what you need to build your brand online.
A digital marketing agency will ensure your brand is visible on all the relevant platforms. That way, you'll have a consistent presence across the web. You'll have a chance to attract new customers and connect with your current customers, so you can keep them happy.
Digital marketing agencies also ensure that your brand is constantly delivering helpful information. People like information and will be willing to follow your brand online if they don't find it elsewhere.
At the same time, a digital marketing agency will take care of the technical side of things. That way, you'll never have to worry about your website crashing or your site being hacked.
Branding In The New Digital Marketing Landscape
The brand was associated with the company's products in the old days. Brands were created for consumers to recognise a product or company. As the internet grew, so did the digital marketing landscape. Companies could no longer rely on traditional advertising methods such as TV, radio, billboards or print ads. Traditional advertising is expensive and rarely successful.
Brand building and brand management are the responsibility of the marketing team. Your brand must be consistent across all channels of communication. The message you want to convey should be consistent, regardless of the medium.
Why Is Brand Management Important?
Branding creates the feeling of being connected to a larger purpose or cause. A strong brand communicates what your company is about to customers, potential employees, and current customers. It is a part of the overall message your company communicates.
Today, more than ever, you must build brands on a foundation of trust. You want your brand to be known for integrity and dependability, which means that your company is committed to doing the right thing. 
Consumers need to know they can trust you and what you say, even if it means the business relationship ends.
As consumers spend more of their time online and less time in stores, branding is even more critical. People are buying from your brand as opposed to a specific store.
Branding builds loyalty and trust. Your brand is a way to build a lasting relationship with your audience. This includes people who visit your website and those who don't know who you are but may hear your name through a friend or family member.
How Can Brand Management Be Done?
A well-branded organisation uses the correct language, imagery, and design to create a consistent message. This consistency of message is critical to building a brand. The best way to brand your company is through your logo and mission statement. These two elements are often used together to represent your brand.
A good brand strategy ensures that these two pieces of information are in sync. They are also linked to your brand message. Your brand must be communicated and understood by your audience. Branding also involves creating a consistent tone and voice in your communications.
A strong brand can help increase your company's sales. A recent study found that companies with solid branding are twice as likely to get top scores in customer satisfaction surveys as companies without a brand.
We Can do Brand Management Online And Offline
As a digital marketer, you must also manage your offline branding. You need to create a consistent message both online and offline.
Consistent branding is critical to building trust and loyalty. Consumers are more likely to purchase from a brand that they trust. Regarding customer service, it's more important to provide excellent service than to have a perfect product.
What Are The Best Marketing Strategies For Brand Building?
Marketing strategies for brand building are available for both large and small businesses. Some of the best ways to build your brand are:
Branding is a long-term strategy that may take several years to implement. It's also a process that requires time and resources. The most influential brands are built around a core set of values.
Is There Value In Branding in the Digital Age?
Every business, big or small, has access to powerful marketing tools. But the question is, which ones are truly effective? Is there any value in branding in the digital age?
Brand awareness and customer loyalty are critical factors in today's marketing landscape. And no company has the luxury of being anonymous anymore. Even the smallest business can benefit from developing a brand identity that distinguishes them from competitors.
As a business owner, you need to know what branding means and why it's necessary for your brand. So what exactly is branding? Branding is the image your customers and prospective clients associate with your business.
For example, a restaurant may have a strong brand if they offer the type of food and service that its customers like. A clothing retailer may create a unique brand image with a distinctive logo and colour scheme. A local car dealer would focus on the reputation of their dealership and the quality of their vehicles.
In addition to branding, companies can build a solid customer base and acquire repeat customers with various forms of online marketing. These include:
How to Use Branding in the Digital Age
There's no doubt that digital marketing is a powerful tool that helps businesses reach their target audience. But before you start spending tons of money on advertising, take a step back and ask yourself these two questions:
Am I building a brand that stands out from the crowd?
Is my message relevant and meaningful to my customers?
A well-defined brand image and message are crucial because it lets customers know what to expect from your products and services.
Before jumping into a social media or email list-building campaign, determine the marketing message you want to convey and create a strategy that reflects your business's brand identity.
Here are some additional tips for creating a successful brand:
Create an inspiring logo
A logo is the first impression that your customers will see when they visit your website or view your social media posts. Make sure the image is eye-catching and memorable.
Ensure the logo fits the overall look and feel of your brand
A logo should be consistent with your brand's tone, language, and culture. It should fit the business name and reflect the essence of your company.
Develop a tagline
A tagline is a brief phrase that sums up what your business is all about. It's typically 3-5 words long and used on your business cards, websites, emails, ads, and even signs.
Develop a website
Having a website is vital for today's marketing. The internet is the most powerful tool for generating leads, and your website is the face of your brand. Therefore, make sure that your website is easy to navigate, easy to find, and easy to read.
Create a landing page
A landing page is a particular web page that converts more leads and customers than a typical website. The purpose of a landing page is to get a visitor to take the next step and fill out a form or purchase something.
Develop a social media profile
Your social media profiles also generate leads and increase brand awareness. Be sure to use the different platforms correctly. If you're a business owner, you'll want to use Facebook, Twitter, Instagram, YouTube, and LinkedIn. You'll want to include customer reviews and product pages to connect with customers.
Creating a successful branding strategy isn't rocket science. However, it takes some time and effort. It's essential to ensure that your brand is consistent, has a message, and is reflected in everything you do as a business.
The most valuable brands are built with a strategic brand identity, and marketing is the best way to tell your story.
Conclusion
Branding has always been important. But now, it's more important than ever. The only problem is that it's not always easy to understand what makes a brand stand out in the crowd.
Branding in the digital age is about having a distinct, credible, memorable voice. It's about having a reputation for integrity and honesty that people can trust.
It's about ensuring your brand is associated with positive, exciting, and valuable things.
Branding is really about telling a story. And that story isn't just about your product or service. It's about who you are and what you stand for.
When you tell a compelling story about who you are and what you represent, people will remember you long after you're gone.
Check out this article about how to build a business around your brand!