Facebook Algorithm: A Guide for Marketers to Outsmart It
For many social media marketers, the Facebook algorithm is becoming a familiar foe, forcing many to rethink their strategies entirely. Failing to consider how the algorithm ranks posts and how we can outmanoeuvre it can result in your content being swept to the wayside.
The Facebook algorithm is intelligent, so marketers need to be smarter and constantly adapt to changes and their possible impact. Likely, your successful strategies from 2022 may not deliver the same results in 2023.
In this guide, we will outline how Facebook's algorithm plays a vital role for marketers and how to outsmart it, focusing on its key ranking factors and the changes made to it.
What Is the Facebook Algorithm?
Whenever a person logs on to Facebook, they are immediately shown their news feed, consisting of posts from friends, suggested content, and ads. The content shown on this feed is dictated by the Facebook algorithm, which ranks posts based on their relevance to the user. Simply put, the algorithm predicts what posts the user will find interesting.
The Facebook algorithm calculates the order of posts based on several factors (which we will discuss later). Ultimately, these factors decide what posts the user will likely enjoy seeing while filtering out posts that may hold little interest, even those that friends make.
Facebook claims that post feeds would be filled with content without relevance or interest to the user without the complex algorithm. For example, perhaps a user's friend is a prolific Facebook poster daily; without the algorithm, these posts would dominate a person's feed.
The algorithm also helps control the amount of promoted content shown to each user to ensure the platform remains usable. This poses a challenge for marketers looking to promote their brand to a broad target audience without spending significant money on paid advertising.
How Does It Work?
Understanding the Facebook algorithm is essential for any social media marketer, establishing the dos and don'ts to determine success or failure. It sounds simple, but the obvious goal is to show the algorithm that your posts have value to the user. However, achieving this isn't necessarily straightforward.
The Facebook algorithm works by using four key factors that determine how the author and the viewer are relevant to each other, such as previous interactions and their relationship.
Let's look at these four main ranking factors in more detail.
The 4 Ranking Factors of the Facebook Algorithm
1 – Inventory
Each content item on Facebook is referred to as the platform's "inventory," a common term used in the world of the internet and computing.
Inventory includes friends' posts, groups the user has joined, and pages they have liked. Posts made by friends, liked pages and joined groups will therefore have more priority over content created by a source with which the user has had no previous interaction.
If your goal is to try and monetise your Facebook page, then the algorithm presents a big hurdle to overcome. However, it is still possible to make money on Facebook, provided that you follow best practices and produce great content. Keep reading for our 16 tips on how to outsmart the Facebook algorithm.
2 – Signals
There are two groups of signals that the Facebook Algorithm uses, passive and active.
Passive signals refer to metrics such as viewing and posting times. These are signals that do not involve the user clicking anything.
Active signals refer to user engagement (a physical action), such as liking, reacting, sharing, and leaving a comment or reply. The algorithm prioritises active signals over passive ones.
The main signals that should be considered when developing your Facebook marketing strategy are:
Engagement
User relationships and previous interactions
The type of content being posted
How recently was the content posted
3 – Predictions
The algorithm's job is to accurately predict what content is relevant to each user and how they will react to specific content based on their previous activity. These assumptions can even be based on activity outside of Facebook, such as search engine queries and online shopping habits.
4 – Relevance Score
All content posted on Facebook, whether a paid post, a status update, or a video, receives a relevance score which dictates how relevant it is to a particular user. The higher the relevance score, the more likely the content will appear on a user's post feed.
Considering over 2.9 billion Facebook users, the Facebook algorithm is highly complex and needs to be very intelligent to make accurate predictions. This is why it is constantly changing, and the ranking factors that are important today may not be as crucial in a year or two.
Let's take a look at what changed this year.
Facebook Algorithm Updates
The Facebook algorithm became smarter this year, improving its use of AI and machine learning to deliver better results. The platform uses various algorithms that all process data in different ways, considering a range of factors.
Using machine learning and AI, the algorithm can learn from any errors it makes, delivering more accurate predictions. This makes it difficult to second guess how the Facebook algorithm will rank posts.
News Feed Customisation
In 2022, Facebook released a new feature on the platform that allows users to customise what is displayed on their news feed. This new feature allows users to filter out anything of no interest to them. The algorithm places greater importance on these filters and settings over anything else.
Users can customise their news feed with the following options:
Favourites – The user can prioritise people and pages on their news feed.
Unfollow – Allows the user to hide posts from people, pages, and groups.
Reconnect – Choose to see posts from previously unfollowed users.
Snooze – Hide posts from users for a certain number of days.
Reaction preferences – Control whether the number of reactions is shown on posts.
Feedback given in Facebook user surveys is also considered when ranking posts, helping to improve the user experience. Facebook states that its key focus is to provide its users with value and meaningful interactions the whole time they use the platform.
From a marketer's point of view, this is not great news, as most users will choose to prioritise content posted by close friends or pages they interact with regularly.
The Prioritisation of Original Content
Facebook now prioritises original source content, so marketers must emphasise creating unique, engaging content rather than rehashing something already circulated across the platform.
Focus on Quality Content
As well as original content, Facebook now gives more weight to quality content with high engagement. This means the algorithm prefers content that creates conversation and attracts many comments over posts meant to entertain users.
Apple Users
In 2022, Apple released an iOS update that allowed iPhone users to opt-in or out of data sharing. Following this update, Facebook claimed that it significantly limited marketing effectiveness on the platform. Research conducted by Facebook showed that SMEs (small and medium-sized businesses), particularly, were hit hard, forcing them to spend more of their budget sourcing external data to find potential customers.
The Impact of the Recent Facebook Algorithm Changes
Unfortunately, the impact of these changes is primarily a negative one from a social media marketer's perspective. The user's ability to customise their feed means that the reach of marketing posts has significantly declined, requiring more strategy and innovative thinking.
Additionally, more finances may need to be allocated for paid advertising if a campaign is to be noticed by its target audience.
On the flip side, using AI and machine learning has given more power to brands that consistently produce original and engaging content. This ensures that marketers who put in the effort are rewarded more than those that don't.
When creating Facebook content or ad campaigns, marketing teams must ensure that each post greatly benefits the target audience.
How Facebook's Algorithm Plays an Important Role for Marketers
Before we dive into outsmarting the Facebook algorithm, we must establish its importance to marketers.
Marketers do not have control over how the platform prioritises posts, but they do have control over the content they produce. Therefore, we can optimise marketing strategies by establishing what the Facebook algorithm considers valuable.
Failing to acknowledge what the algorithm considers vital to the user is a recipe for failure. The following section is dedicated to our 16 top tips on knowing what the Facebook algorithm looks for and how to outsmart it.
How Marketers Can Outsmart the Facebook Algorithm
Here is a comprehensive list of tips on how to beat the Facebook algorithm, from creating high-quality content to boosting follower engagement.
1 – The Quality of Your Content Needs To Be Better Than Ever
Quality is the keyword when it comes to Facebook posts which is why it is vital to ensure the standard of your posts never drops. Content that attracts high engagement is the most critical aspect of a successful Facebook marketing campaign.
Not only should you create high-quality content, but it also needs to be diverse enough to keep your audience interested. Focus on developing trends, incorporating video, and ensuring your content does not become repetitive or outdated.
2 – Post Regularly
A key signal for the Facebook algorithm is regular posting, and because of this, brand pages that only post once in a while are unlikely to reach broad audiences organically. However, it is still essential to ensure each post is up to scratch, which is why posting for the sake of it is never a good idea.
Social media management tools are the best way to automate your posts, helping you lay out and schedule your content for the week, month, or year ahead. Using these tools, you can plan your content accordingly, ensuring nothing is ever done on a whim.
3 – Determine What Your Target Audience Wants
The key to beating the Facebook algorithm is knowing what your audience is looking for. Easier said than done, I know, but putting yourself in the shoes of a potential customer is an effective way of creating targeted content that can rank high on your audience's news feed.
Finding the correct content that can strike a chord with your audience is a skill that all successful marketers have developed over the years. To help with this, marketers can use Facebook features such as Audience Insights, assisting in finding users who match the criteria of your target audience and the type of content they find engaging.
4 – Figure Out the Best Times To Post
Knowing what time your posts receive the most engagement requires trial and error. Posts that perform well on a Sunday evening may not hit the target simultaneously during the week. This can be a big challenge for marketers new to the social media world.
Facebook Insights is one the best tools to assist with the timing of your posts, providing an analysis of when your core demographic is likely to be online and engaging with content.
5 – Initiate Conversations
Posts that create a discussion are highly prized by Facebook, meaning content that receives many comments can help boost your position regarding the platform's algorithms. This is why you should always consider how your content can initiate a conversation amongst your target audience, whether it is asking a question, providing informative content, or even just making people laugh.
Creating content that sparks a natural conversation is a winning formula for any social media platform.
6 – Talk to the Customer
If your customers or target audience respond to your posts with a question or query, it is essential to try and answer them helpfully and promptly. This helps to develop your brand's reputation and gives it a voice.
Like a discussion, an exchange between you and your Customer can help to create valuable engagement and proves that your posts are relevant to the audience.
7 – Participate in Local Communities
In recent years, Facebook has shifted its focus toward local businesses and communities, similar to how Google has placed great importance on local SEO. This is good news for small, local businesses but makes life harder for more prominent organisations catering to a national or international audience.
The best strategy to tackle this is to create specific content for regions where your business operates, helping to establish a solid presence in critical areas.
8 – Avoid Forced and Unnatural Engagement
Avoid content that practically forces your audience to engage, such as asking for likes, reactions, or shares. This is called "engagement bait" and is certainly frowned upon by the Facebook algorithm.
9 – Use Hashtags
Using hashtags correctly is somewhat of an art form, and poor use can harm how Facebook looks at your brand and content. Hashtags can effectively increase your content's visibility and reach a wider audience.
On the other hand, using the same hashtags too often or choosing hashtags that are not relevant to your content can damage your rankings. Over time, marketers can learn what hashtags work for them and when to include them.
10 – Post Stories
Facebook Stories might not be as popular as similar content on other platforms; however, the algorithm is a big fan of diverse content. Stories are another way of getting your message across; you may find they yield better results than expected.
11 – Use Paid Advertising
Sometimes, you cannot just rely on organic strategies, and avoiding paid advertising on Facebook can be a missed opportunity. Facebook ads are very flexible, and you can quickly scale campaigns to work within a chosen budget.
Organic reach can only reach people who already follow your brand, which is why paid advertising is almost unavoidable if you want to increase the size of your audience. The targeting of Facebook ads can also be exact, helping you to use your budget optimally so you don't waste money on the wrong audience.
12 – Pair Text Content With Visuals
Facebook is a visual platform, so content paired with an exciting image stands out from the crowd. Sourcing high-quality images can be the difference between a bit of engagement and much engagement. Perfectly selected images can also help to give your content more credibility.
13 – Encourage User-Generated Content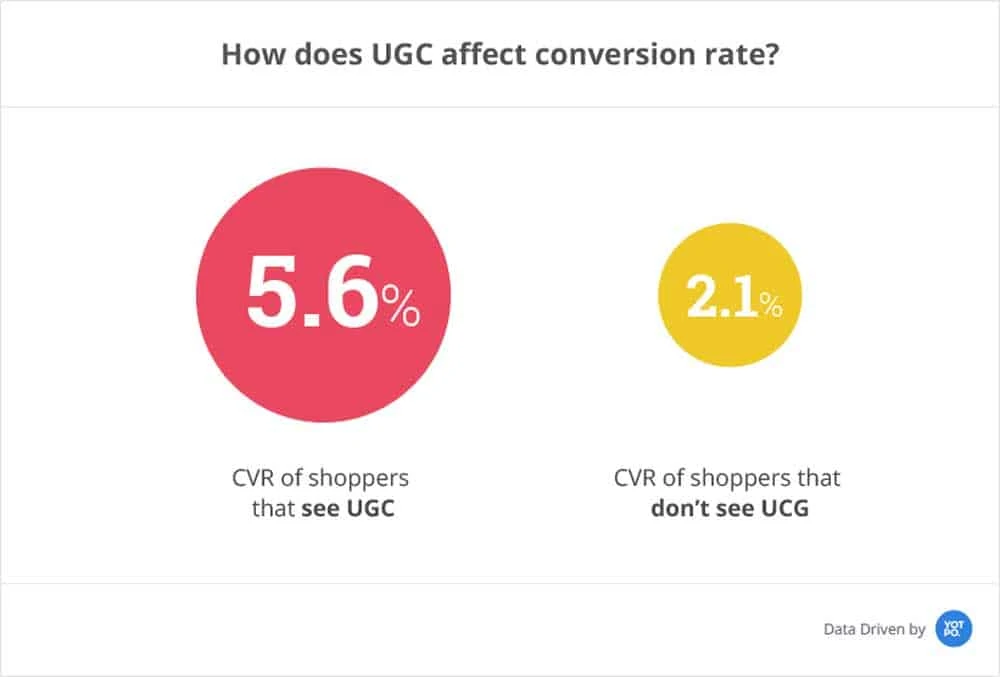 User-generated content (UGC) is huge right now, and it's one of the best weapons a marketing team will have at their disposal in creating engagement across social media platforms.
UGC is a proven way of improving your page's visibility from an algorithm point of view. The more posts people make about your brand, the more exposure it gets.
But it is not just about the amount of visibility UGC receives; it is also about its effectiveness. Many people place great importance on the feedback and reviews they read online, sometimes more than recommendations made by friends and family. This makes UGC one of the best forms of advertising on the web, and best of all, it is free.
It would help if you always tried to engage with any UGC related to your brand, whether a simple share or a comment thanking them for their support. You could even repost their content on your website or other social media platforms with the user's permission.
14 – Get Your Page Verified
Another tactic to get instant recognition from the Facebook algorithm is verifying your page. This gives it more authority and ensures that users and the platform consider your page a trusted content source.
Page verification can also help your content rank higher, giving you an edge over any unverified competition creating similar content.
15 – Use Facebook's Built-in Analytics Tools
When trying to outsmart the Facebook algorithm, you need to use all available data so that your strategies are not built on assumptions. Facebook Insights is a powerful tool that can help you determine what type of content brings success and which doesn't.
Facebook Insights can provide valuable metrics for how and when audiences engage with content, helping marketers be savvier when posting.
16 – Keep an Eye Out for New Features
Facebook is constantly looking at ways to improve the platform and deliver more content its users will enjoy. Whether it is new ways the user can customise their news feed, different content formats and types, or a change to how the platform collects data, you need to keep on top of any new developments.
Using any new features that Facebook introduces or tests out can only be good in terms of staying in the algorithm's good books. You should check out two recent features: Facebook Reels and Facebook Live.
Facebook Reels – Reels are short and engaging videos similar to those posted on Instagram and TikTok. Facebook is actively trying to push this new feature; therefore, the algorithm prioritises Reels on users' news feed.
Facebook Live – Facebook Live is Facebook's answer to Discord, allowing users to stream live content across the platform. This allows brands to talk to their audience directly through methods such as a Q&A session.
Outsmarting the Facebook Algorithm – Conclusion
It is clear that the way Facebook ranks posts is very multi-faceted, and multiple algorithms are used to focus on different factors. This can make developing a Facebook marketing strategy difficult, and marketers must use every tool to determine what makes the platform tick.
High-quality and regular content is the key to outsmarting the Facebook algorithm, but you must consider many other variables. These variables can include when your posts are published, the quality of the visuals, using hashtags, and more.
We hope our guide has helped you understand what the algorithm is looking for in terms of relevant, valuable content and that you can use some of our tips.