Another dictionary, another word of the year. For 2022, Cambridge picked "homer," short for a home run in baseball. Why?
After this American term appeared as a Wordle answer, many a frustrated Brit looked it up to see what the Yanks were on about. 
So to even things up, Wordle has promised to us "innit" at some point in the future. True story.*
WHAT'S INSIDE ✍️
Issue #211 (Nov 23rd, 2022)
How tech layoffs are affecting UX writers

Measuring UX quality in 4 steps

A UX writing team of one

New Figma Happy hour: FREE
ARTICLES 🗞
😕 Seems every week there's a new rash of tech layoffs. Many tech companies over-hired during the pandemic, and real people are now paying the price. 
We wondered how layoffs were affecting writers in tech and UXers specifically. In this article, we look at the impact layoffs are having on our corner of the tech world.
📏 In the wake of the layoffs, it's more important than ever to show the value of UX and the work we do. This four-step plan will help you get back on track and stay there.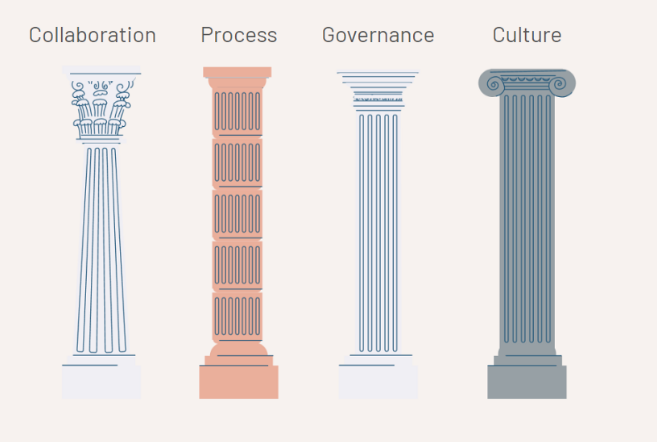 🏛 If you're the first and only writer on the team, you've got a big job ahead. Understand current processes, make allies, advocate, educate others, and much more. 
MICROCOPY BITE 💬
After posting this strange Slack example, where "Turn off" is used to turn paused notifications back on, it's been pointed out that Slack rolled out a new version. Great to see a before and after like this. 
Before:

After: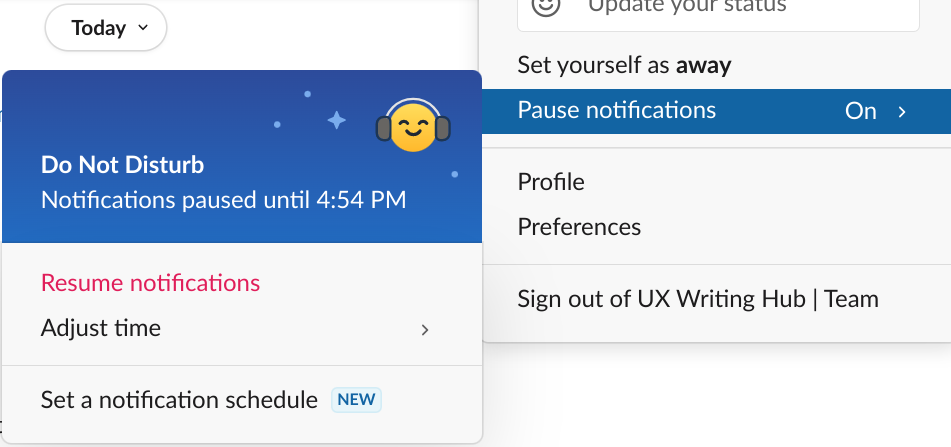 JOBS 💼
Uber Carshare wants to free the world from the "one person, one car" mentality. It's a bit like Airbnb for cars, and now it needs a content designer
who can put their writing and UX skills to good use. (Australia/remote)
 More positions at companies like Hotjar, Booking, TikTok, and more on the job board:
KICKS 'N' GIGGLES 😂
Every damn time! Thanks, Pearle Lun, for posting.