How Much Should a Freelancer or Small Business Grow Annually?
So you have started your business.
Being the independent and free-spirited person you are, you bid goodbye to mainstream 9-5 life and chose to start on your own.
In a world where business numbers are highly competitive and target driven, it is natural to need clarification about the target you should set for yourself.
Freelancers and small business owners have it worse since it is a concept that is relatively new.
But numbers do exist.
Quantitative measurement is the only way forward if you want to grow.
What, then, is the magic number to target? Should you focus on the result of the process to get there? How do your competitors measure their growth?
In this blog post, we shall talk about how much a freelancer or small business should grow annually that will help you attract new customers to grow your business.
Business Growth: What Is It?
The statistics may throw up huge numbers. For instance, 65% of small business owners reported profitable growth in 2022. But what did they consider to determine this success?
Business growth mainly includes annual revenue, cash flow, gross margin and market share, which businesses use to measure their growth.
What Is Profit?
Profit, as we all know, is the net income generated by a business. Out of the total income earned, remove all the expenses incurred, and you will get your profit number.
Expenses may include staff payment, acquiring materials, paying utility bills, legal fees, marketing tool expenditures etc.
It would be best if you primarily considered net profit to measure your success. Net profit is the final number when you deduct all expenses. It can be called your in-hand salary.
Knowing this will help you know your profit margin.
Meaning of Profit Margin
Knowing your profit margin is essential.
Why?
Because it acts as a critical metric to measure the success of your business.
After you account for all your expenses, the percentage of revenue kept aside as profit becomes the profit margin, a key determining factor.
Knowing this will help you increase your budget while maintaining consistency in incoming revenue.
How to Know if Your Small Business Is Profitable?
Plenty of indicators are there to point at your profitable trajectory. This will help you protect yourself as a freelancer and also help you know if your small business will rise or crash and burn.
Out of all the factors, the following are the main ones:-
1 – Revenue Numbers
An increase or decrease in the total percentage of revenue is a solid indicator of freelancing or small business growth.
For example, a USD 10,000 revenue in 2020 and a USD 14,000 in 2021 would give you a revenue growth of 40%.
2 – Gross Margin
For instance, if your profit runs at USD 10,000 and your total revenue is USD 20,000, the gross margin would come up to 50% (gross margin = gross profit / total revenue earned).
You can measure it monthly, quarterly, or yearly, depending on the type of freelancing portfolio you build or the small business you are into.
3 – Market Share
How much percentage of the market do you own with your business?
The market share digits answer this.
For instance, if you have total revenue of USD 5,000 and the total revenue in the market is USD 50,000, then your market share is 10%. (Your total business revenue / Total revenue of the market).
4 – Operating Cash Flow
The lifeline of your entire freelancing and small business growth depends on operating cash flow. It is the cash you have to meet ALL your financial commitments.
5 – Customer Acquisition
The final but most crucial indicator is customer acquisition. How many new clients have you been able to add on a monthly, quarterly, or yearly basis? Is it a simple count that needs to be tracked continuously?
Pro tip: Set a highly ambitious goal to increase time productivity (measured by calculating monthly income earned divided by the number of hours invested to earn it). Post this, keep a target to increase this number by 10-20% each year.
The above factors are helpful, but the most definitive way to estimate profitability is to track revenue and gross margin.
Experts Say: Along the process, building an excellent sustainable brand image is crucial, increasing revenue while retaining existing clients.
Revenue Goals: How to Keep the Numbers High?
Diversify client base further
Sustain good savings
Focus on long-term investments
Reach out for government aid
Save money with automation
Charge customers with fair rates, transparently
Consolidate vendor payment.
Average Profit to Expect in Year 1
It depends on your business. For example, if you are a freelance writer average expectation should be around USD 65,000 to USD 70,000.
It is essential to be realistic in your expectations. So a healthy profit margin for freelancers or small businesses is between 8% to 10%.
Acceptable Growth Rate for Small Businesses and Freelancers
Expectations on collections should be 20 per cent in the first year of ownership, 22 per cent in the second year and 8 per cent in the third year.
You should know how to estimate your business's growth rate compared to industry growth which stands at 2-3% annually,
To give an average estimation, 20% and above is outstanding growth for a small business, and 8 per cent per year growth is higher than average.
How to Calculate Profit
Having a dedicated accounting department may be costly, but you should take it upon yourself to do it. Maintain a meticulous record of all incoming and outgoing expenses.
Should You Grow Your Business or Scale Your Business?
Business growth is different; business scaling is different.
Growing involves expanding business along with expansion in revenue and resources simultaneously.
Scaling technically is increasing revenue without increasing the costs. Resources needed to develop that revenue remains constant or lower than revenue.
If you wish to scale your business, you should automate your processes to increase efficiency.
If you wish to grow your business, strategic sales planning, service offerings and other related activities should be your focal point. E.g., Start by hiring a marketing or production team. Profitable business goals should be your objective if you want to GROW your business.
Experts Say: Refrain from judging a business's growth by seeing the first-year numbers. Most freelancers and small businesses crash within the first year, so if this milestone is reached, that alone is a reason to celebrate.
How to Become More and More Profitable?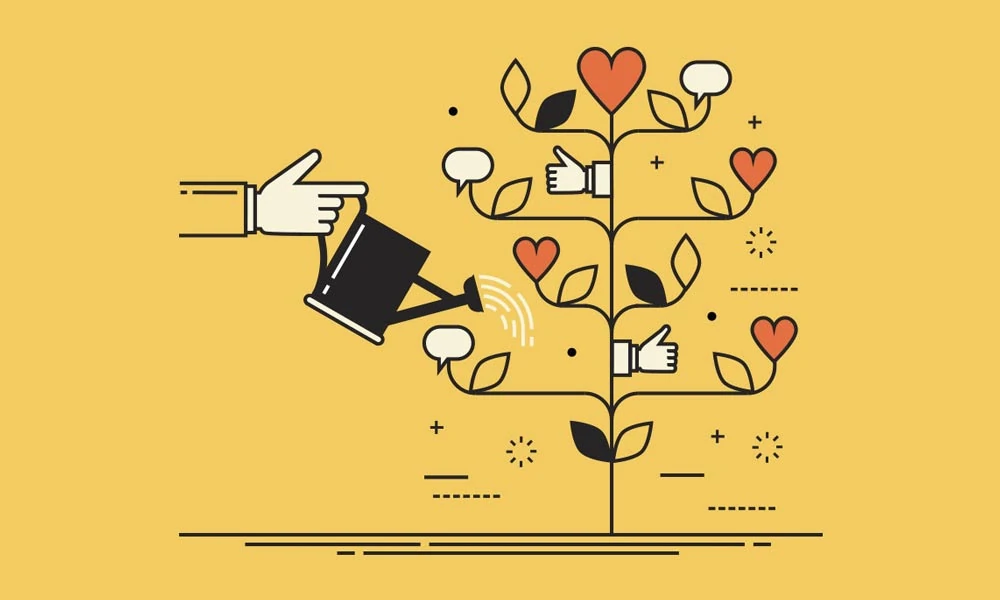 1 – Track Time
Let's accept this harsh truth.
Time is money for freelancers and small businesses.
Passion, energy and ambition will be in good supply even as you try and develop personal branding. Still, time management should be your ONLY priority to increase productivity, especially when you are freelancing.
Pro-tip: Delegate operational tasks to a professional once you start making revenue; otherwise, you risk getting burnt out or losing business.
2 – Reduce Unnecessary Expenses
Avoid making mistakes when starting a new business, and automate all your operational tasks.
For example, Automating accounts payable for vendor payments is vital.
3 – Understand the Market Trends
The needs of your ideal customer and the needs of your customer should be your essential priority.
After thoroughly understanding your ideal customers and knowing the cost of goods sold (COGS) and market trends, consider the pricing.
Profitability takes time to achieve. The key is to keep focus and have a flexible approach while freelancing or operating a small business.
How can you expand your small/freelance business?
Reliance on the following modes of marketing can help you expand your business:-
You must prioritise social media posts at 40% of the overall marketing strategy.
Business Website – 36%
Customer cold email – 26%
Advertising on social media – 21%
Such a setup should not be underestimated since any drop in communication can have dire consequences regarding business reputation.
Small businesses, in general, face fund crunch that affects the customer experience. Freelancers and employees may even suffer from a resource crunch, unable to serve the best.
A recent survey also shows that less than 55% of small business owners own a website, and just 50% of businesses have a Facebook page.
In such an untapped market, freelancers and businesses can use e-services to up their business game.
Major Focal points need to be:-
1 – Build a foundation
Regarding liability, taxes, and licensing, freelancers and small businesses work differently. A support team that helps you align your business goals with the law can help you stay on track during massive expansion.
Collaborate with bookkeepers and lawyers who specialise in businesses under your niche.
Ensure you hire the right person with the right fit for the role—draft the job description per your business plan.
2 – Increase Your Rate
It takes work to raise funds and get capital. Unless you have extra time to put into the existing work, you will need to increase your pricing.
This should be part of an annual plan, whether or not you seek to expand your business in the short term.
Certain indicating factors you may observe that show you need to expand your business as follows:-
If you launch new products
Your experience years have grown
Loyal customers are okay with your price hike
You need more money for business survival
However, remember that it needs to be done well and done right.
An ample amount of time and notices need to be given to clients before actually making any price change. It warms them up to the idea of a price hike, and they will not feel as bitter as they would with a sudden surprise.
Especially with inflation shooting up in the post covid era, businesses need to catch up with the high prices.
Invest in communication and marketing, which ultimately sets you apart from peers and colleagues.
3 – Upskill Yourself Or Your Team
Upskilling means improving one's performance with any required skill set. The ultimate goal is to become more efficient in the existing work set- up.
Personal growth is a crucial component of this as well. All these factors need to be aligned with the needs of the market.
Businesses need to encourage employees to upskill themselves. If you are a freelancer, this is just as valid. This will ultimately help individuals involved in projects grow.
The following are some of the ways to upskill even as you expand your business:-
Training
Internships
Attend workshops and seminars
Educational Online/Offline Courses
Read books and blogs related to a skill
4 – Recognise unique selling points
You need to sell your products. You need to convince customers why they need to get your products. If you cannot give them a solid reason, you should look at other avenues to grow your products.
This will also convince investors to bet on your small business sponsorers if you are a freelancer.
This is where the concept of a unique selling point comes into the picture (USP). It is that feature that sets you apart from your competitors.
Remember that providing overall good services and expertise in one product feature is essential.
A USP should be assertive, and the focus should be on what customers genuinely expect.
How to find your USP?
Establish a high profile for your product. This is especially applicable to small businesses.
Diversify products and quality of services and promote the positive feedback received from clients.
Promote so that no prospective clients will have to doubt your credibility.
5 – Invest in systems
A business powered by an automated system survives.
This is not based on assumptions but is based on facts.
Multi-dimensional concept of expansion is the most demanding aspect of the expansion.
A solid CRM system or a superpower e-commerce tool can help your business expand and grow. Any operational task that is repetitive but resourceful needs to be automated.
Outsource to the maximum extent so you can focus on profit and growth.
6 – Improve Landing Page Content
SEO is a different game altogether. It is such an untapped opportunity that, if done right, it can boost your business ten times without extra effort.
So optimising your landing page according to search engines to crawl your website is essential.
As much as 96% of your website viewers are still waiting to become your customer's in the first instance. If the web page is cluttered and they need to get the information they need, then there is no point in investing in marketing.
You may attract clients, but you can still convert them.
What is the point of not converting the leads generated at the first stage?
The most straightforward changes can help boost revenue exponentially. Taking a real example, the firm Tandberg's lead gen rose within a week with a simple tweak in their call to action.
In such a scenario, A/B testing is critical, as seen with Tandberg, which quickly delivered double the number of leads.
7 – Focus on Analytics
Data is everything.
With a market that surpasses $200 billion per year, MNCs like amazon and Facebook recognised the importance of analysing data to expand their business.
With a website, you can combine the concept of SEO and automated tools to comprehend your customer's behaviour.
This is one of the best ways to gain insights into your customer's viewership and interaction with your products and services.
Google Analytics is an excellent tool for bounce rate, average time and page visits. The concept of how your audience is arriving at your site is just as important. Avoiding bounce rates is highly important.
Another focal point is to optimise landing pages to increase conversions.
8 – Trust Statistics
Most of the inbound marketing activities come from website viewership and organic traffic.
The bulk of the content should be evergreen so potential customers can view things. With an established online presence, potential customers will find their way to your business.
Ensure your work is digitally advertised with authentic customer reviews and ratings. An average client would weigh his options from user reviews and then go for the product rather than experimenting with new products.
This will also help build word of mouth effect with a cascading effect on potential clients.
9 – Plan well, and execute even better
Planning a good email marketing campaign is essential.
Remember that any digital marketing campaign must be consistent with the business goals.
Make a plan while taking your own time. But once it is created, only question if something goes wrong midway.
Only stick it with following the process of experimentation – Create, test, iterate, and re-test strategies.
10 – Scalability is Key
Quick fixes are always tempting. Choosing the most straightforward and quickest option may be attractive, but investing in basic resolutions can be done without high investments.
So be wise and choose the option most suitable for you.
Do not fall into a labyrinth of traps, as it will only lead to unnecessary complications.
11 – Backup plans are necessary.
If things go differently than expected, which is the case most often, quick fixes are needed to prevent it from escalating to greater heights. So ensure you have time and money under your backup plan for unforeseen contingencies to deal with inevitable blockers down the road.
12 – Take calculated risks
Business growth requires you to get out of your comfort zone. If you do not make the right decisions at the right time, even if it involves risk, you bid goodbye to your business dreams, even as you watch your competitors push forth with bold moves.
Good luck per se shouldn't be the reliable factor. Proactively identify all the blockers and rely on the process to reach your end goal.
13 – Invest in staff and culture
With freelancing or small business, ensuring all your workers work for you, not the company, is vital. Good human relationships are an essential aspect of business growth. Employee loyalty is crucial to set the best company culture in place. This will naturally lead to transparent working relationships.
14 – Forecast for intentional growth
Sales may suddenly rise or fall. But your ultimate goal needs to be proactive growth with a reactive response to all things essential.
Never lose sight of the goal for growth, no matter what hardships come. The slow and steady approach usually works well in 95% of the cases.
15 – Stay focused on core strengths.
Remember, the only one you need to compete with is yourself. Let's clear that out of the way. But even so, you should keep sight of your weaknesses and strengths. Identify them and improve your strengths and avoid making mistakes in your weaknesses.
So keep your competitors in sight, just enough to be on track and not deviate.
Even if it means hiring expert staff or purchasing technology, do it because it will be worth it in the long run.
16 – Be financially savvy
Financial automation is an aspect that every business needs to incorporate into its operational routine, whether the business is small or big.
It is always good to have buffer funds in case something derails. Tracking these funds, incoming and outflowing money, receipt reconciliation etc., are essential.
Ensure your investments are in order in your bank account. Moreover, it is always good to overestimate the project costs to avoid an uncomfortable situation later.
Final Words
Practical numbers show that around 43% of small businesses made less than USD 50,000 in 2020. In comparison, in the pre covid era, 37% of full-time businesses recorded less than a USD 50,000 profit margin.
Pandemic figures, where only 28% reported their business sales to be lower than USD 200,000, shouldn't be considered. So it would be best if you started with a monthly and a quarterly target on your own.
Moreover, it is still a good idea not to run behind money when you are in the initial stages. First, run your business to produce quality services.
Revenue, without a doubt, will follow you as discussed above.
May the odds be ever in your favour!
Author Bio: Ramitha Ramesh is the editor at Karbon Business, working as an SEO content marketing strategist for Karbon with clients from the US, UK and India. You can find her blogs anywhere in the fast-driven sphere of finance, business and banking. She is also an expert in vendor management processes that makes business payments hassle-free. Finding nirvana in food, fun and travel, she is on a mission to save the world from infodemic emanating from the digital world through her blogs.