How To Create The Perfect Business Plan In 12 Steps
A business plan is a step-by-step guide that helps a business owner outline an idea and how to take it from concept to reality. It also includes financial projections, which help business owners plan for the future.
To create the perfect business plan template, you must first understand what components are essential to a successful business. Next, you must sit down and map how your company will function in the next five years and its financial goal. 
The next step is to take all of this information and present it in a clear, concise timeline template that can be used as a guide for your business. So, let's get started! Here are 12 steps on how to create the perfect business plan.
What Is A Business Plan?
The traditional business plan is a written document that outlines an organisation's strategy and goals. It is a plan the company presents to investors and potential stakeholders who want to join them in the business venture. It provides a roadmap for how the organisation intends to achieve those goals and serves as the company's foundation.
A well-crafted business plan encompasses an executive summary, product or service overview, market analysis, competitive analysis, and financial projections. To ensure success, businesses create objectives around key performance indicators that are measurable, actionable, and aligned with the company's core values. 
Additionally, developing and adhering to concise action plans for meeting milestones can help companies keep on track to reach their objectives promptly. In short, the purpose of a traditional business plan is to lay the foundation for the creation of any business enterprise.
Loading Preview…
Powered by Creative Market
Primary Purposes Of A Business Plan
A Business plan helps keep businesses on track toward achieving their strategic goals in an agile manner while aligning them with changing customer preferences and emerging technologies. The primary purposes of a business plan are:
First and foremost, it is a tool for decision-making for potential investors, lenders, and stakeholders. Essentially, the plan acts as a set of guidelines that provide insight into the key elements that define a newly established or existing business, such as policies, staffing needs, marketing efforts, objectives, financial allocations, etc.
It analyses overly optimistic assumptions entrepreneurs make regarding long-term strategies and future economic scenarios.
The plan is an incentive to constantly review these decisions and ensure they are up-to-date with current market trends.
12 Steps To Create The Perfect Business Plan
Every great business starts with a well-crafted plan. But what goes into a good business plan? Here are some key components:
1 – Chose A Business Plan Format 
Before creating a traditional business plan template, it's essential to consider the format most beneficial. In general, there are two commonly used approaches, the simple business plan, aka lean startup business plan and the traditional business plan.
The lean startup business plan may be suitable for those businesses that need to make decisions quickly and take action without needing in-depth detail. On the other hand, traditional plans contain more comprehensive details about every aspect of your business, such as a specific description of products or services offered and detailed financial statements, which makes them ideal for presenting to potential investors. 
So, deciding which format is best for you can guide each step of your overall approach toward constructing an effective business plan template.
2 – Create An Executive Summary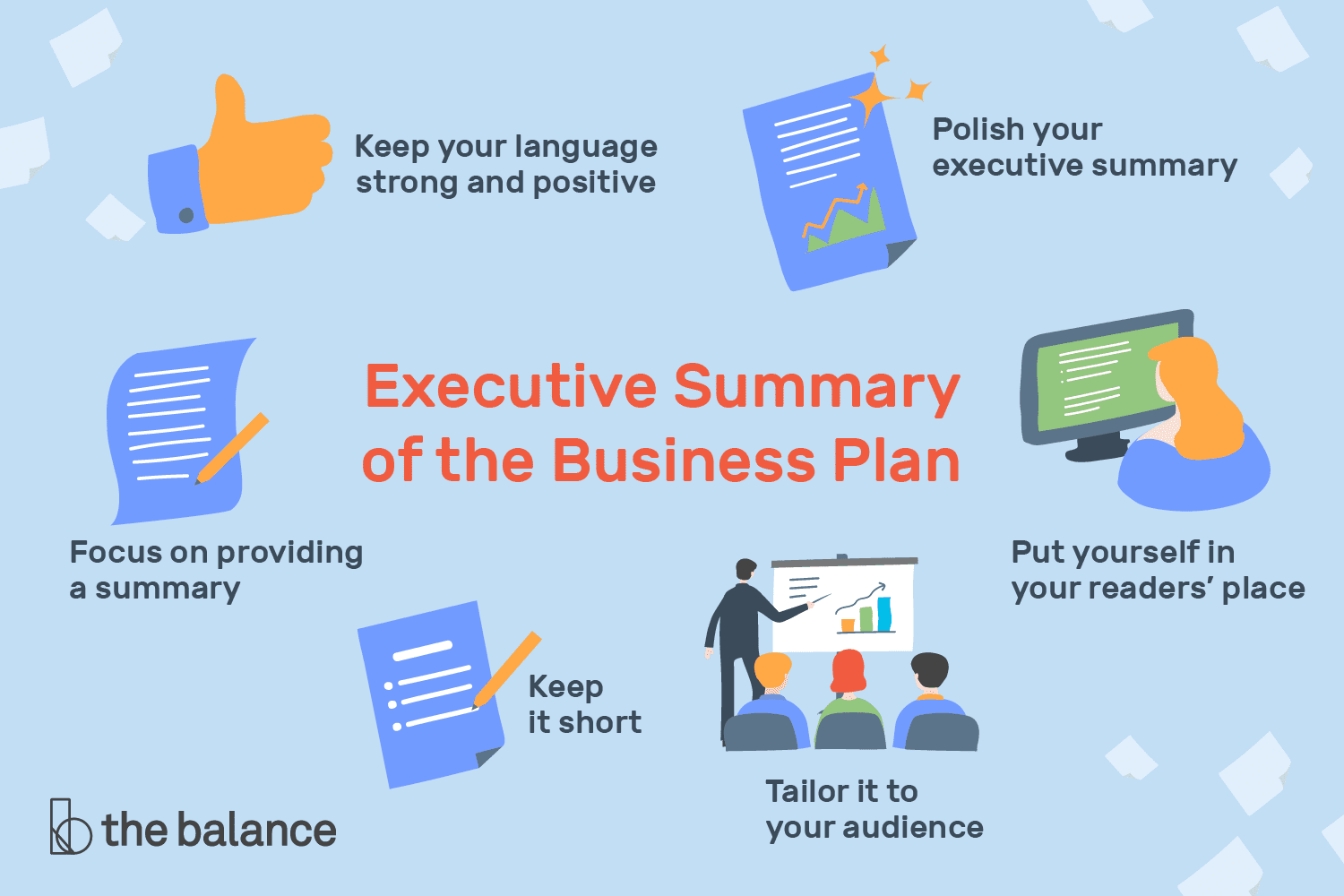 Once you've researched and discovered vital components to creating a successful business plan, it is essential to summarise these elements to present an executive summary. This section provides an overview of your entire business plan and should include your company's mission statement, vision, values, goals, and objectives. It should also provide an overview of your team, products or services, target market, competitive landscape, and growth strategy.
Moreover, an executive summary highlights your business's specific goals and objectives and what will be necessary for their realisation. In addition, this short section is designed to emphasise any innovative approaches or solutions that make your plan stand out from the competition.
Furthermore, the executive summary should also include a brief overview of your financial projections. This allows potential investors or stakeholders to understand the benefits of supporting your venture. Once this part of your business plan is complete, you can move on to other steps necessary for launching a successful enterprise.
3 – Include the Company Description
Creating a comprehensive business description is the third step to crafting the perfect business plan. This section should include key details about the company and what it does, such as:
Organisational structure
The legal form of ownership
Information about founders and key figures
Information about the founders
Mission and vision statement
Current status of your company in terms of revenues and employees
Financial investments that have been made to date
Listing of corporate goals and objectives
How your products or services differ from other businesses in its industry while also expressing what sets your product or service apart from competitors
Moreover, As staffing needs inevitably change over time, providing a headcount overview in the company description is an effective way of recording critical information for future business growth. Once you have included all relevant data in your company description, potential investors can make well-informed decisions based on their understanding of your business operations.
4 – Conduct A Market Analysis
The next step in creating the perfect business plan is to conduct a market analysis. This requires thoroughly examining the external factors that influence and shape a company. Such factors include the industry environment, competitors, customer preferences, and demographic and economic trends.
A target market analysis helps to determine a company's competitive edge to craft strategies that will allow it to stay ahead of its competitors. In addition, this step enables businesses to identify potential buyers whom they can target more effectively through their marketing campaigns. 
Ultimately, conducting an in-depth target market analysis ensures that companies can make well-informed decisions regarding developing their products and services.
5 – Evaluate Your Competition
In this critical section, you'll need to evaluate your competition with b2b data lists and supporting research. And describe who your main competitors are in the space. This includes researching the direct and indirect competitors in the industry, assessing their strengths and weaknesses, and analysing how they are positioned against each other.
This allows you to strategically differentiate your product or service from competitors to create an attractive value proposition for customers. Furthermore, by conducting competitor analysis regularly, businesses can stay informed of any changes in the marketplace and adjust their strategies accordingly. 
This will result in more innovative ways of positioning oneself competitively to attract potential customers and gain a competitive edge over rivals.
6 – Explain Your Service Or Product Line
This step is critical when preparing a business plan as it gives potential investors, lenders, and customers all the necessary information about your company's offerings. In this section, you will describe the products or services you offer, including features, benefits, value, and proposition. 
It should also include pricing information, if applicable. Clearly outline the product's features, pricing, relevant details, and any advantages your services offer over the competition.
A thorough explanation of each product line should also include all the necessary specifications, such as material costs, production methods, and expected timeline for completion. Furthermore, be sure to explain how each offering fits into the overall mission of your business, as well as why it will be beneficial in helping you achieve success.
7 – Describe Marketing And Sales Strategies
The next step in writing a perfect business plan is thoroughly describing your product or service's marketing and sales strategies. You must explain who the target market is, what messages have been created for them, and how they will be delivered. 
Additionally, you need to show how sales will be managed, including forecasting sales, pricing strategies, and how you will service customers. Investing the time in detailing your marketing and sales strategies can make a huge difference in whether or not your business proposal receives the funding it needs. 
You must provide the following:
Thorough research.
Refined messaging and thoughtful price structures.
Plans for delivering exceptional customer service.
8 – Outline Funding Requirements
Constructing a perfect business plan involves outlining the necessary funding requirements. Understanding the total amount of capital needed and the sources it could come from is vital. 
These may include investments from owners, directors, shareholders, and lenders, government-funded grants, or other forms of financial assistance. Knowing exactly which types of capital you need and where it should come from will make all the difference in evaluating your business plan's success. 
With detailed funding information specified in advance, you can be sure your perfect plan has considered every aspect of capital needs for the future.
9 – Create Financial Projections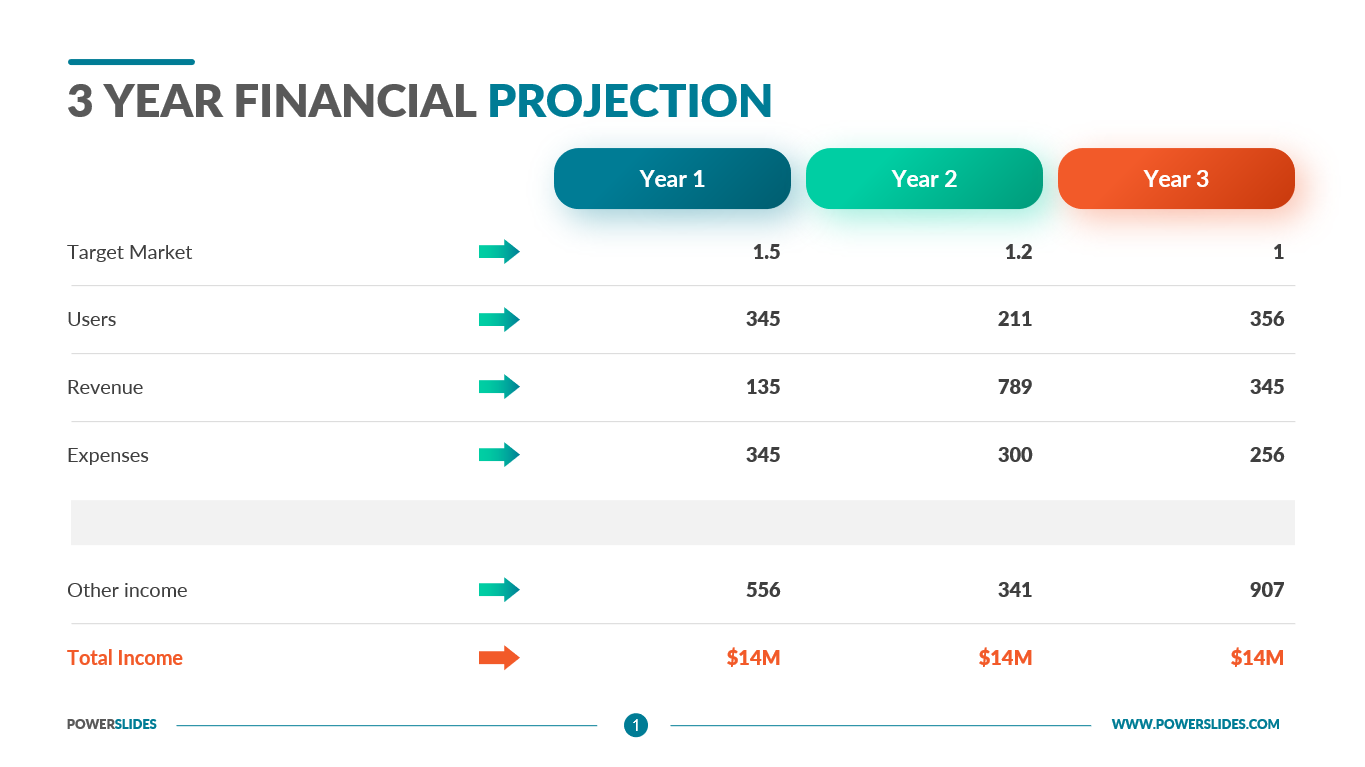 Creating financial projections is easily the most challenging in forming a business plan. This step touches on a few different areas, including a balance sheet, profit and loss statement, and cash flow statement. 
Each of these can be daunting to compile, but measuring a business's success over time is imperative. To complete this step accurately, you must evaluate your organisation's current position financially and understand all potential future costs of goods sold and the variance between anticipated expenditures and actual expenses. 
Completing this step properly can give any plan holder excellent insight into how well your business operates throughout its lifespan.
10 – List Customer Segments
Identifying customer segments is an essential step in writing a perfect business plan. Differentiating customers into various segments allows for more focused and targeted marketing for each specific group. Additionally, it helps outline a product pricing structure that considers the different needs of each segment.
It is also essential to consider geographic differentiation, distribution channels, and age demographics when segregating customer segments to create tailored solutions. All these efforts will prove vital for developing a successful business plan.
11 – Detail Operation Strategies
To ensure all components are complete, it is essential to create detailed operation strategies before beginning. This step allows for identifying any possible discrepancies in the plan's layout. Additionally, this section includes delving into all financial aspects and knowing how the actions of specific departments impact others.
Companies should also remember that running a successful business relies on devising practical performance standards, procedures, and processes. To compile a comprehensive plan, you must closely examine all areas of your company's operations while creating an organised yet insightful structure. 
Proving all relevant data collected can support the outlined goals. Taking time to craft these strategies carefully will achieve unparalleled success in various business endeavours or projects.
12 – Create An Appendix
Constructing an appendix for a business plan is a great way to supplement the data found in the body of the plan. In essence, an appendix serves as a helpful reference tool that will provide additional information that can be beneficial to understanding the complete picture. 
It's also essential for clarifying and corroborating any insights turned up throughout the research stages of developing a business plan. Commonly filed items in the appendix include organisational charts, licenses, resumes and biographies for crucial personnel, supporting documents such as letters of intent or reference, patents, and product specifications. 
Allowing more room for comprehensive study, including an appendix when writing a business plan, will make it stand out from competitors and potentially increase investors' interest level.
Loading Preview…
Powered by Creative Market
Avoid These Common Mistakes When Writing A Business Plan 
Writing a business plan is no small task. It requires time, research, and strategic planning to cover all the bases necessary for success. It would help if you got it right the first time with so much on the line.
To help you with writing, we've compiled a list of five common mistakes you should avoid when writing your business plan. 
Beware Of Boring Business Ideas
One of the most important aspects of any business plan is its concept. If your business idea is innovative and marketable, it will survive in today's competitive landscape. 
Before you invest too much time and energy into writing a plan, make sure your concept is unique and feasible that has the potential for long-term success. 
No Exit Strategy
You should include a well-thought-out exit strategy in every business plan. An exit strategy outlines how and when you intend to leave your business if things don't work out as planned. 
This could involve selling to another entrepreneur, liquidating your assets, and closing the shop. Whatever the case, having an exit strategy will save you from costly mistakes down the line.
Inaccurate Financial Projections
Financial projections are a significant component of any successful business plan and must be taken seriously. If not done correctly, inaccurate financial projections can lead to unforeseen problems. 
Such as insufficient capitalisation or cash flow issues that could kill your project before it gets off the ground. To ensure accuracy in your projections, it's essential to consult with experienced professionals who specialise in this area before finalising anything in your plan.
Spelling And Grammar Errors
No matter how great an idea may be or how soundly constructed its financials are, errors in spelling and grammar can destroy its credibility almost immediately. 
To avoid this pitfall, ensure all sections are thoroughly edited by yourself or an experienced editor before submitting them to potential investors or lenders.
Unbalanced Teams
The team behind any successful business is just as important as the idea itself. When forming your team to write a business plan, ensure everyone involved has skills and experience related to the project. 
This means filling roles such as marketing expert, financial analyst, operations manager, etc., depending on what kind of company you're starting up and it's needs. 
Tips To Make A Standout Business Plan 
As we know, a business plan is essential for any entrepreneur who wants to be successful in their venture. It outlines your goals, strategies, and resources to help you reach those goals.
The goal of a business plan should be to get potential investors interested in your project on board. And provide them with all the necessary information to make an informed decision. 
However, writing a good business plan can be daunting, but it doesn't have to be. Here are practical tips to help you create a business plan that stands out from the rest: 
Know Your Audience
Before you start writing your business plan, you must understand your audience and what they expect from your business. 
Knowing this will help you tailor the content according to your plan so that it's geared toward the people reading it, making it more appealing and convincing.  
Have A Clear Goal
Having a clear goal will give your business plan a candid structure and ensure all aspects are focused on achieving that goal. 
It should clearly define what success looks like for you, whether it's getting funding or launching a new product line.
Invest Time In Research
Researching the industry, market trends, competitors, and potential partners is essential in creating an effective business plan. 
This research will help you make informed decisions and strategies throughout the process and ensure that your plans are realistic and achievable based on current market conditions. 
Keep It Short & To The Point
Investors don't have time to read lengthy documents; they want concise information about why they should invest in your project quickly and easily. 
Keep things brief but still provide enough details for them to understand what makes your project unique and profitable. Make sure they remember you when considering potential investments.
Loading Preview…
Powered by Creative Market
Make It Easy To Read
Your business plan should be easy to read with clear headings, section titles, and bulleted lists. 
It will ensure that they can quickly scan through the document without reading through paragraphs of text which can become tedious quite quickly.
Keep Tone & Style Consistent
Consistency across both tone and style will help to keep them engaged. You don't want to confuse investors by having conflicting styles used throughout different sections or pages.
So, use a consistent style and keep the tone formal. It will provide you with all the information they need quickly and effectively without getting distracted from critical points when reading your planning proposal.
Invest In Quality Design & Printing
A well-designed document with quality printing reflects professionalism which can help build trust with investors. It will give the investors confidence that their money would be put to good use if invested in projects like yours.
Use A Business Plan Software
Many software programs available online provide templates for creating professional-looking documents. As well as guidance on how to write each section and include relevant financial information. They are making it easier and faster than starting from scratch when creating an effective business plan. 
These programs also allow you access to editing capabilities at any point throughout the creation process, thus giving complete control over the final output before presenting the finished product. Venngage is wildly popular for providing useful templates to create your business plans with easy-to-use editors in no time. 
Conclusion
Crafting an effective business plan takes time, effort, research, planning, and design skills. Your business plan is a document that should grow and change as your business grows and changes. The most important parts of your business plan are your business goals and objectives. These are the foundation upon which you will build your research, company structure, marketing, and sales strategies. Keep these items in your mind as you develop your business plan.
Business Plans FAQs
What's the most important thing to consider when creating a business plan?
It would help if you always started with your purpose. You must figure out your purpose and why you are creating your business. Your business plan should answer these questions.
How do I write a business plan?
The first step to writing a business plan is to write down your purpose and goals. Then, it would help if you decided who will be involved in your business and how you will operate.
How do I make sure my business plan is perfect?
You will want to write your business plan in the third person so it has a different voice than you. You also want to ensure that your business plan is easy to read.
What is the difference between a business plan and a mission statement?
A business plan is a document that describes your company, while a mission statement is a summary of what you stand for.
What should I include in my business plan?
You should include all of the information you have about your business. You should also include information about your company's history, employees, competitors, and plans.
What is the best way to get feedback on my business plan?
It would be best if you got feedback on your business plan from your lawyer, accountant, and other advisers.
Is it possible to have too many goals in a business plan?
Yes, you may have too many goals, but it depends on how you plan to achieve them.
What should I consider when making decisions about a new business?
When starting a new business, you must consider your risk tolerance. It would be best to consider how much capital you have available.
How can I make my business plan more concise?
When writing your business plan, you can make it more concise by eliminating unnecessary information. You also can make your business plan more concise by using bullet points to summarise your information.
Author Bio: Muhammad Aqeel is an experienced professional specialising in content creation. He has been working with Venngage infographics, a leading graphic design platform. He is an expert in producing creative and engaging content on online tools and software.