The 50 Global Brands That Changed The World
Are you studying ways to increase your brand? Have you always wondered why certain companies are already being talked about in the news and social media? Ever thought of a product or service you wanted or needed, and certain global brands are at the top of your mind?
If you have ever experienced this, it means the brands have done an excellent job staying in the minds of the people looking for certain goods and services. The good news is that we can emulate their success to a degree. In this article, you will see the top 50 global brands that changed the world or are making a significant impact. Some of these companies you have heard of, and others may not. The purpose is to see what they did right and then use it to grow your brand to extremely high levels. 
Studies have shown that branding consistency can increase revenue by 20%. Another study found that 46% of consumers will pay more for trusted brands. Your brand is a big deal. Having an established brand is essential for success, but it is only one of many components needed to succeed.
Learn how to apply as many success and personal wealth techniques through proven frameworks to gain an advantage and become closer to your dreams and vision. Let's dive into the top 50 global brands to learn their secrets to success.
1) Amazon 
Amazon is a multinational technology company, with eCommerce being a big part of their business. Amazon provides solutions for various things, including online advertising, cloud computing, and digital streaming services. Amazon grew its brand by focusing on having an international identity.
It achieved this by inserting its brands into the global cultures they were looking to do business with. For example, the company would do an Amazon India Fashion Week. Another thing the company did to grow its brand worldwide is invested in cloud computing. When your business grows, investing in specific industry sectors can tenfold your business revenues because the combinations of products and services expand and complement each other.  
2) Nike
Nike is a global brand that designs, develops, and manufactures footwear, apparel, equipment, accessories, and services. Nike was founded in 1964 in Eugene, Ohio. As of the date of this article, Nike is the largest manufacturer of athletic shoes.
Nike successfully reached global markets by partnering with prestigious world-class professional athletes and supplying them with Nike athletic gear. Hence, the world saw their brand when they did competitions. Small and medium-sized businesses still use this method; some could argue that this is a form of influencer marketing. 
3) Microsoft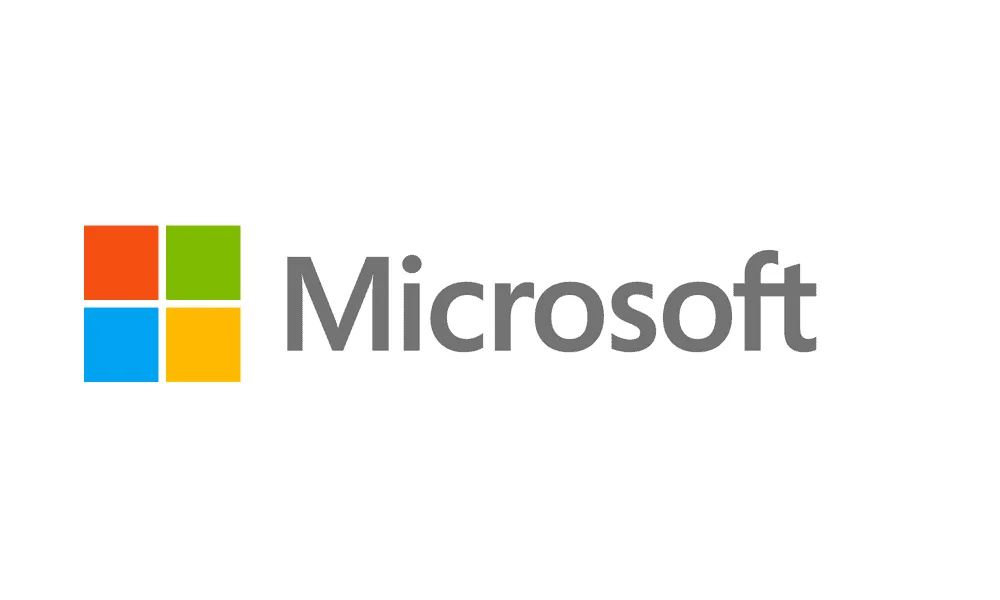 Who doesn't know the technology titan and world authority in technology? If you don't know already, Bill Gates is the face behind Microsoft. Microsoft is a multibillion-dollar international firm that provides computer software, consumer electronics, personal computers, and much more.
Microsoft rose to dominance and captured global market share using basic business practices based on data and trends. Microsoft's first international office was in Japan, and later they made a global division that allowed locals to go into emerging markets and do business in them.
Microsoft changed the world with the invention of an easy operating system so that everyone in the country could use the computer, and Bill has donated billions to charity. Bill Gates' significant impact on society was making computers available and easy for everyone.
4) Netflix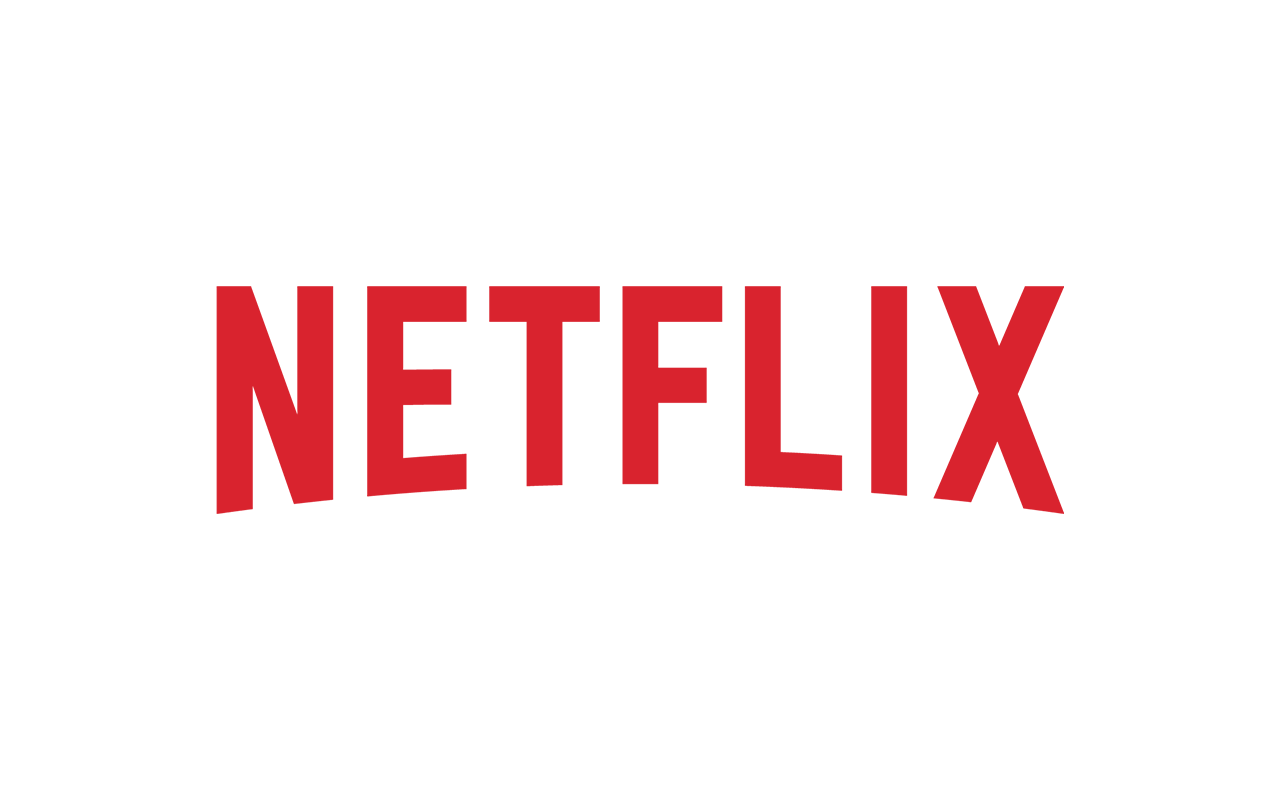 Netflix is an international online streaming service that has over 160 million users. Netflix started taking orders, mailing the movies out to customers and then morphed into online streaming. Initially, Netflix grew into a global brand because of its intent. Furthermore, Canada was the first place they expanded to, and they did so successfully.
Later, they decided to invest aggressively in research data and analytics. This was a wise move because, with all this data and proper data analysis techniques, it empowered the business to navigate rocky areas overseas. Netflix changed the world by giving greater access and a more extensive selection of movies and shows for a lower price, and consumers could control more when they wanted to watch television. 
5) Walmart
Walmart is a worldwide corporation in the retail sector. Walmart, like many firms, had a humble beginning and started with one store with the vision of reducing prices so shoppers could save more cash. Walmart saw global success and built a big-time brand by entering foreign markets with joint venture methods to get a significant ownership position.
They used their supply chain, which enabled them to thrive while charging lower prices. Walmart changed the world by being an enterprise that allowed customers to put more money back into their pockets after shopping and gave them more value for the products they sold. 
6) Dell Computers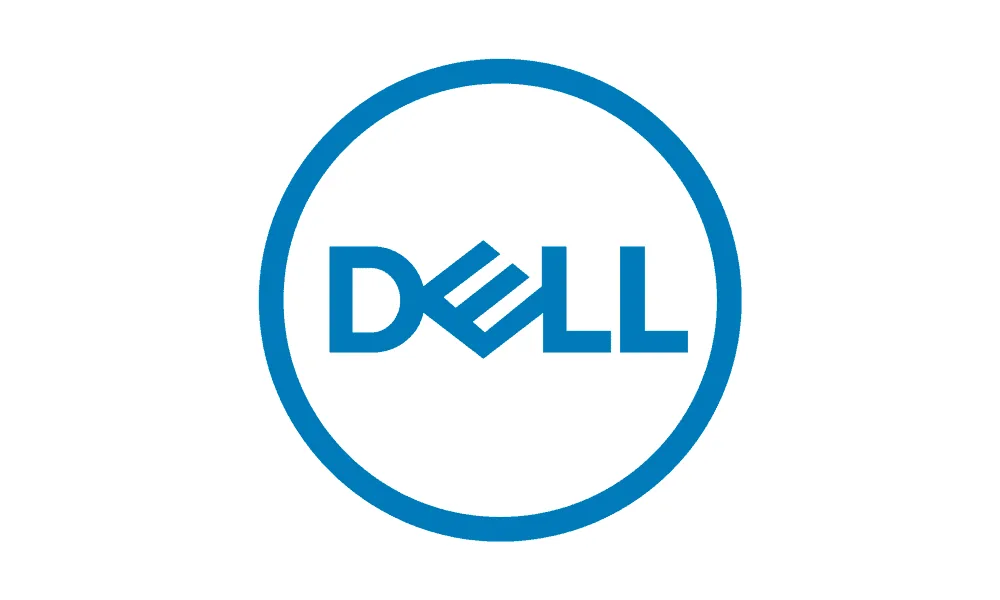 Dell is one of the most prominent global brands in the technology sector. This business sells computers and other technological devices to mass markets domestically and internationally. Dell has seen worldwide success in building its brand and company to superior levels of profitability by using an integrated marketing communication strategy (IMCS).
This marketing approach involves basic and advanced advertising, direct mail, public relations, and emphasising community values through corporate social responsibility. Dell has changed the world by concentrating on simple concepts like using the "Power of Customisation". Dell had begun to provide computer-skilled users with the ability to purchase personal or business computers and laptops based on their individualised customer needs. 
7) Apple 
Apple is a powerful, well-known brand and large technology company that operates in numerous countries across the globe. Apple sells a series of items, but the most popular is the iPhone. Apple grew to international audiences by focusing on the differentiation strategy.
With many plans for global expansion, Apple used a differentiation strategy to provide superior customer value through its innovative brands in the worldwide market. Apple has changed the world in many ways, but one big way is the invention of iPods and iPhones because it shifted computers from tools to becoming a part of everyone's daily lives. 
8) Exxon Mobil 
Exxon Mobil is an oil and gas company founded in Texas in 1999. This business sells fuels, lubricants, and chemicals. This business became a big success in the global arena by concentrating on economies of scale and having a low cost of capital.
Exxon Mobile has changed the world because it has dramatically lowered emissions in its processes through prevention techniques and enhanced energy efficiencies. Exxon sells solutions to support customers in their pursuit of reducing their emissions. Exxon creates and utilises scalable technologies to assist in decarbonising the highest-emitting sectors. 
9) Berkshire Hathaway
Berkshire is a global conglomerate, so it owns and holds multiple companies within its portfolio. The majority of its revenue is from the insurance sector. Berkshire became an international brand and a big success because a significant leader, Warren Buffet, invested in stocks of other businesses with strong international sales, like Coke and Proctor & Gamble.
This global investment or expansion approach was much different from most companies. A part of success is knowing your strengths and leveraging them to grow your success further. Berkshire Hathaway is a world changer because Warren's leadership showed how companies could use allocation techniques to direct profits and cash flows from declining or stable companies towards both fast-growing companies that could derive the most profit from capital investments.
10) Cigna 
Cigna is an enormous insurance company with offices in multiple nations. This company was founded in 1792 under the Insurance Company of North America (INA). In 1982 INA merged with Connecticut General Life Insurance Company to become Cigna. Cigna stepped on the world stage and entered the global marketplace.
Success as a worldwide brand and business stemmed from differentiation techniques and a pricing strategy that helps customers save more money. Cigna is one of many, but in a small group of global brands that caused significant world change by empowering more people to access healthcare for the cost they could afford and fast delivery. 
11) McKesson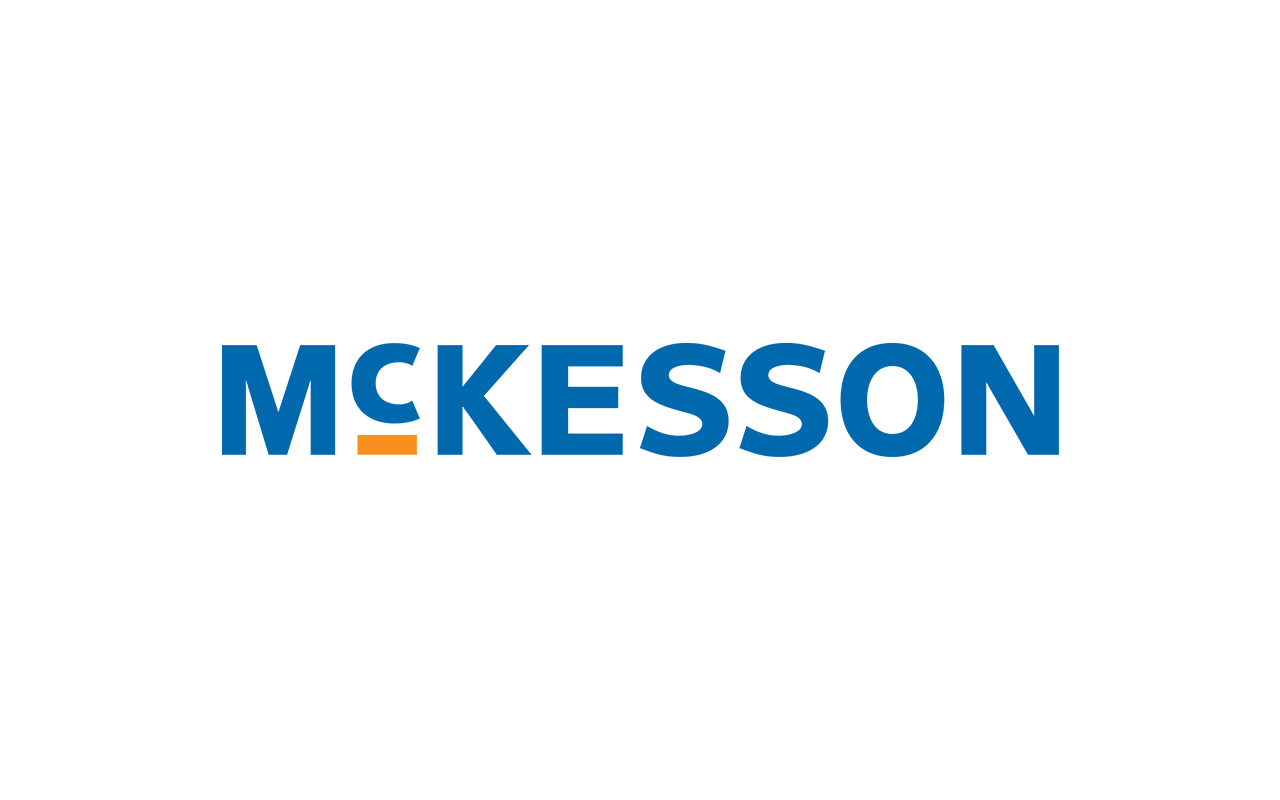 At the time of this writing, McKesson is one of the fortune 500 companies. McKesson is a corporation that provides both pharmaceuticals and healthcare technology to clients and customers. McKesson accelerated their brand to international levels by staying on top of new technologies being created and testing them to see which technologies would give them the most outstanding value.
One example is warehouse automation; they bet on this when it was emerging and were able to leverage this technology to increase the amount of product volume they could deliver, which resulted in enormous profits. When new technologies are appropriately used within a business environment, businesses have more cash flow and resources to reach global markets. If already in worldwide markets, they can grow their brands even further.
Changing the world doesn't always have to be fancy. McKesson has significantly impacted the world because this company's business volume in America alone makes up about one-third of overall pharmaceutical volume with about 98% accuracy. As for overseas, this company is impressively becoming a more prominent player in nations and regions.     
12) Costco Wholesale
Costco is a retail giant that sells a series of products that are but are not limited to electronics, furniture, and appliances. Costco has around 214,000 employees and is a publicly-traded company. Costco grew into a global business by using aggressive expansion techniques commonly used by big firms to penetrate overseas markets.
The strategy used for international success was a long-term strategy of rapidly setting up locations and being able to handle losses until the market matured and accepted Costco as a go-to business for product and service needs. Costco could take any losses because the success and cash holding were considerable due to booming United States markets.
The key takeaway was that Costco timed its jump to international markets when it had the most substantial cash reserves to survive and thrive in uncertain situations. Costco has changed the world by offering competitively low prices for the marketplace due to its own private labelling. 
13) AT&T
AT&T is a multi-global telecommunication business. This company is the world's largest telecommunications company and the third-largest mobile phone provider. The company generated about $169 billion in revenue in the year 2021.
AT&T expanded its brand to foreign markets using basic growth strategies like merger and acquisition techniques. Multiple buyouts made AT&T a more robust global brand, empowering them to reach international audiences. AT&T has changed the world because the founder, Alexander Graham Bell, invented the telephone. This was the foundation for AT&T, the brand that is synonymous with innovation in communications.
14) Home Depot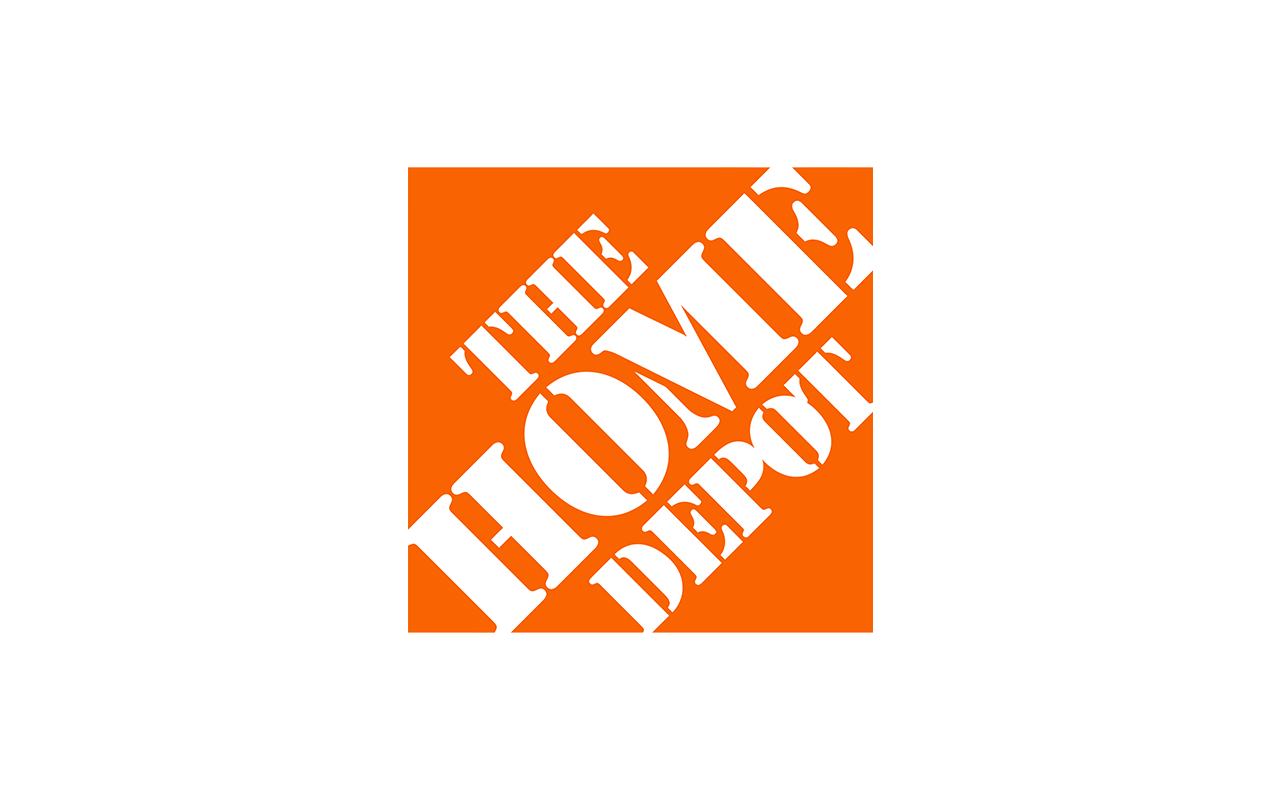 Home Depot is a home improvement retail international business. This firm made around $151 billion in revenue in 2021 and has about 490,000 employees. Home Depot grew internationally due to the United States market getting too saturated.
This firm already had massive revenue and could counter most overseas competition in their targeted geological location of interest. Also, the business only decided to venture into worldwide markets considered low-risk or less risky for home improvement solutions. Home Depot is changing society and the world by growing its social responsibility footprint by dedicating vast amounts of time to community service. In 2011 put in over 1.5 million service hours to veterans.  
15) Kroger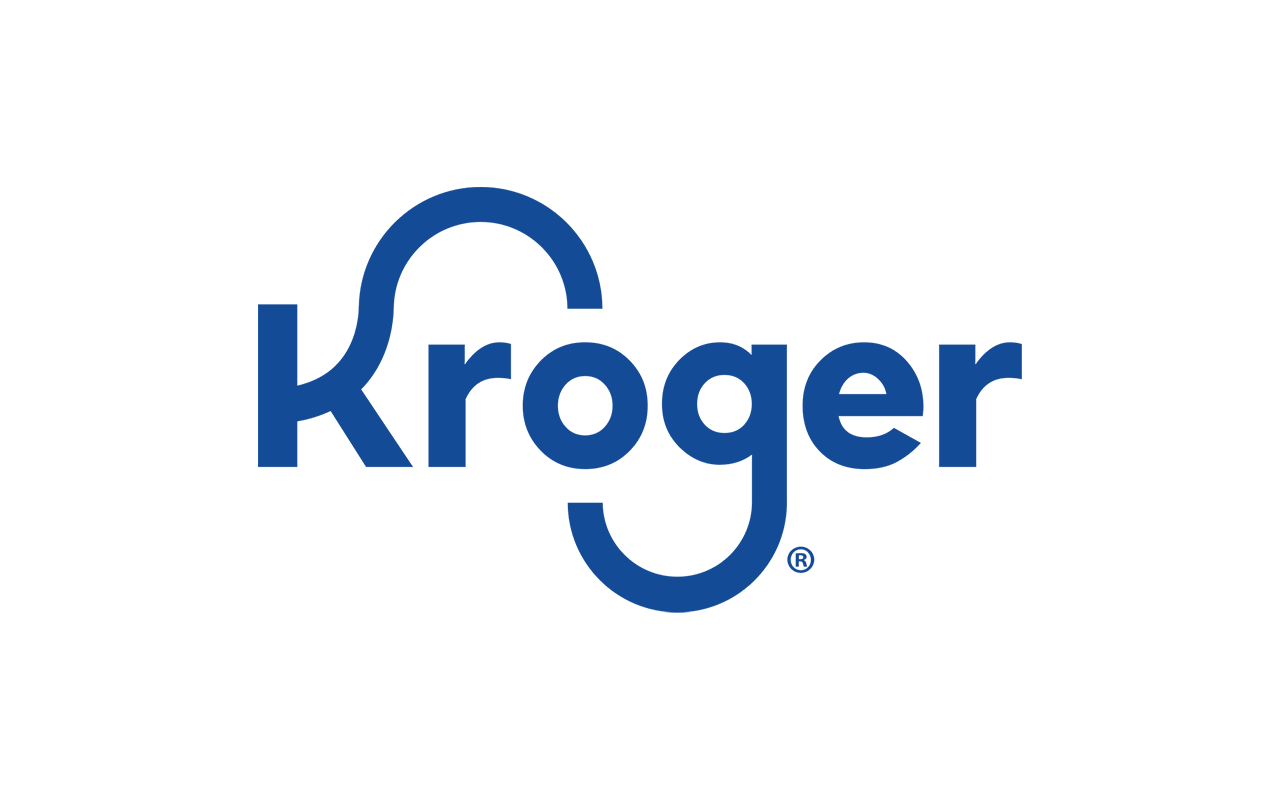 Kroger is a multinational retail grocery store. They are the most significant food manufacturing business in America. Kroger has no stores internationally; however, they have partnered with other global brands to sell their products through extensive networks and distribution channels.
This opening and partnership would be the first, or among the few stores they have outside the United States. This partnership or joint venture method has found them much success. Kroger is changing the world by being one of the few companies with the most incredible reach to people who need fresh grocery produce. They are fulfilling their mission to have as many people as possible gain access to fresh, nutritious, and affordable food. 
16) General Motors (GM)
General Motors is a global automotive business. GM made $127 billion in revenue in the year 2021. GM became an international success over the last century by adding overseas operations, including Vauxhall of England in 1925, Adam Opel of Germany in 1929, and Holden of Australia in 1931, along with other big moves up through the 2000s and even in the last few years.
GM's international strategy concentrates on partnerships so its product lines can reach larger markets. GM is changing the world by being a part of a movement that fights climate change by planning to make its global products and operations carbon neutral by 2040 and eliminating tailpipe emissions from their new US light-duty vehicles by 2035. 
17) Comcast
Comcast is an international telecommunications conglomerate. This business succeeded in expanding into foreign markets by taking a long-term approach through acquisition methods. Comcast believes it can position itself to get more significant market share dominance by buying companies that increase their capacity to service large clients on the fortune 1000 who have websites in multiple nations.
Comcast is changing the world through organising resources and campaigns to put $1 billion over the next ten years to reach fifty million low-income Americans with the tools and resources to succeed in the digital world. 
18) Target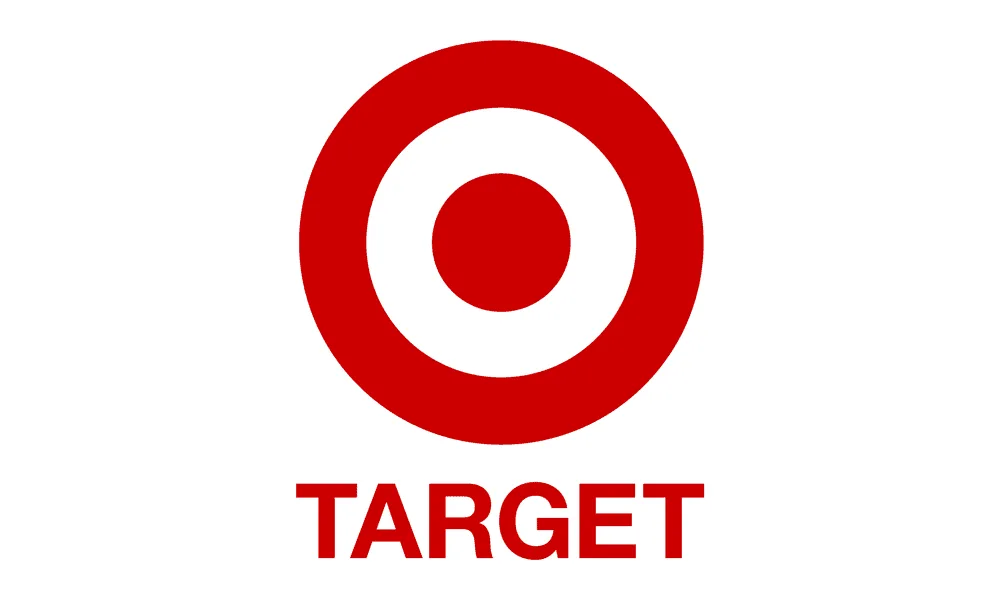 Target is a big-box global retail giant. Their product offerings are extensive, but they sell a few everyday items: food, furniture, and household essentials. Target grew to a global powerhouse by using many techniques.
One of them was the brand position approach of identifying customer themes and then communicating with customers that touched on them. Also, Target segmented its customer base to get a great insight into creating more in-depth customer personas for offering products and services.
Target is changing the world by donating 5% of profits to support our communities, and our volunteers serve 1 million hours in their communities annually. Lastly, Target scored a perfect 100 on The Human Rights Campaign's 2022 Corporate Equality Index.
19) United Parcel Service (UPS)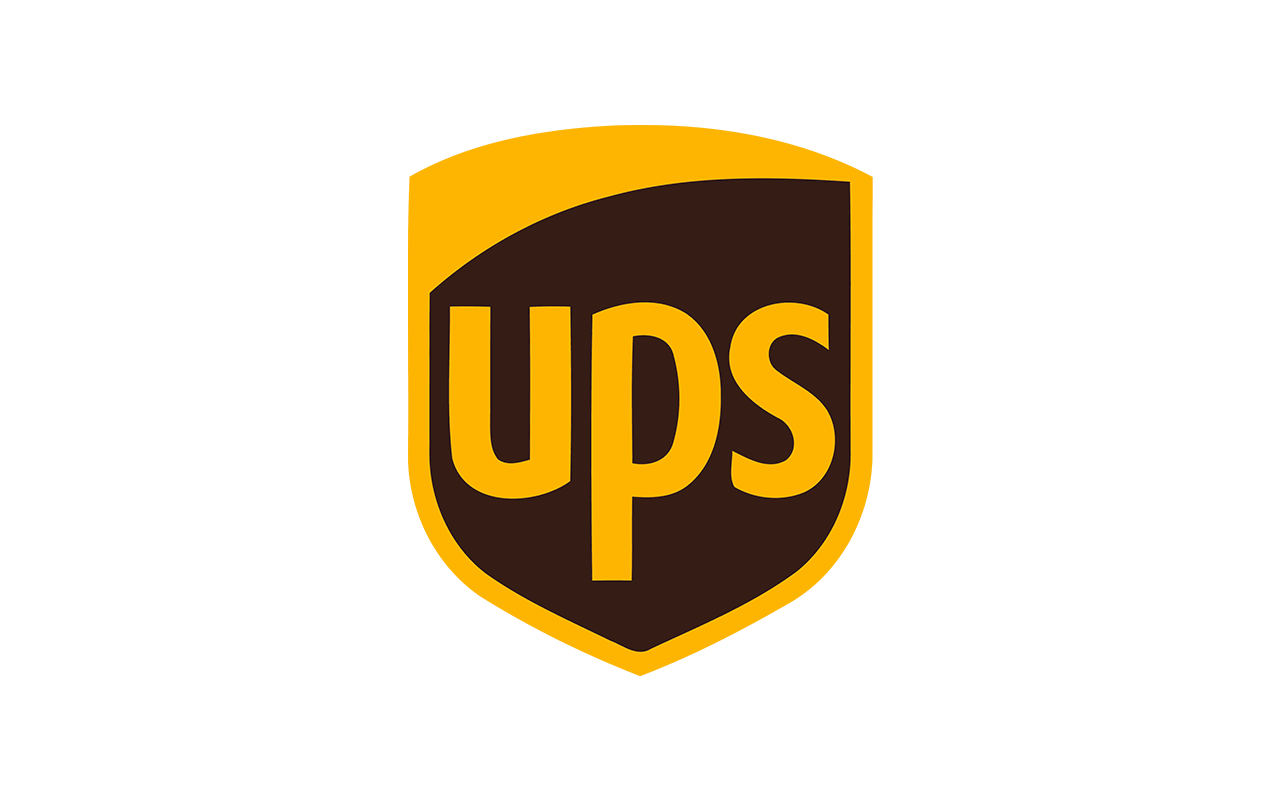 UPS is a world-famous brand and American international shipping & receiving and supply chain management company founded in 1907. UPS grew to the global stage by managing all its businesses, such as air, ground, domestic, international, commercial, and residential, through a single pickup and delivery network.
This single network structure has empowered UPS to achieve super-competitive advantages by raising network efficiency and asset deployment. UPS is changing the world by showcasing its business model, activity, and network systems to serve tens of millions of people both domestically and abroad.
The company transports more than three per cent of the global GDP, gross domestic product, and about six per cent of the US GDP daily. The transport framework they have will pave the way for more extraordinary innovations and breakthroughs in the future in the transport industry.  
20) Bank Of America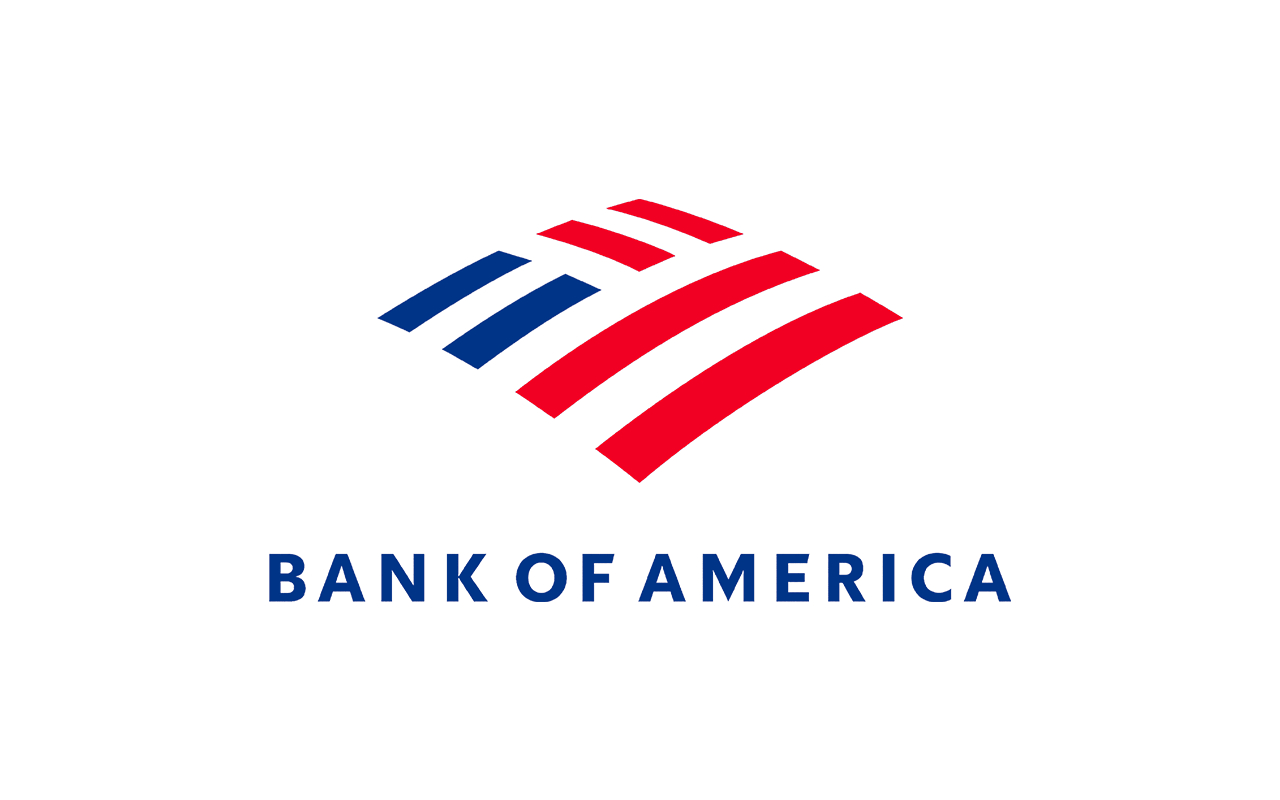 Bank Of America is a global investment bank and financial services company. This bank has assets valued at about 3.1 trillion. This company was founded in the year 1998. The four main products are banking, credit cards, loans, and investing.
This company has grown to international levels of success by acquiring other companies that strengthen their core offers. The acquisition of Merrill Lynch made Bank of America the world's largest wealth-management corporation. Bank of America has bought out transaction-processing and financial investment companies. It has strengthened its brand and business so that expanding into international regions can be completed with more significant resources and technology.
The enormous resources and technology lower the cost of operations in some areas, freeing cash to be allocated to entering and profiting in overseas markets. Bank of America has changed the world by supporting community development agendas such as the racial equality & economic opportunity challenges seen worldwide and in our country.
21) Johnson & Johnson (JJ)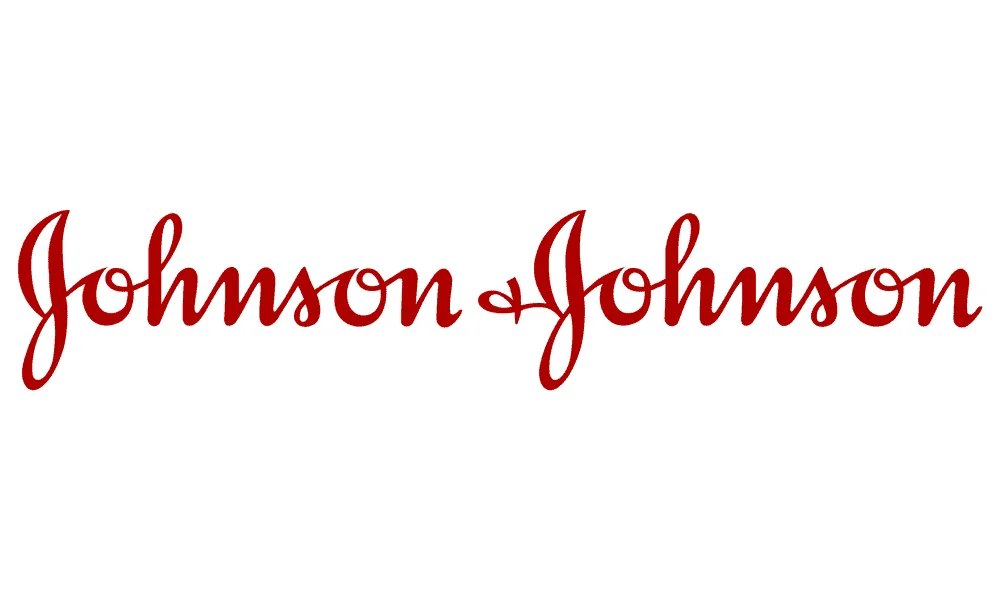 Johnson & Johnson is a multinational firm that produces medical devices, pharmaceuticals, consumer-packed goods, and more. The company was founded in 1886; last year, it made around 94 billion in revenue. Johnson & Johnson carried their brand to a global influence by incorporating emotional connections to their target markets and acquiring other businesses.
Not all global brands can buy other companies to grow but using emotion in your marketing to connect with buyers is a standard good practice. For example, when JJ marketed Neutrogena, they concentrated on women's empowerment to stir emotions. Johnson & Johnson is impacting the world by being ranked in the top 2 business organisations to expand access to medicines worldwide. 
22) State Farm Insurance (SFI)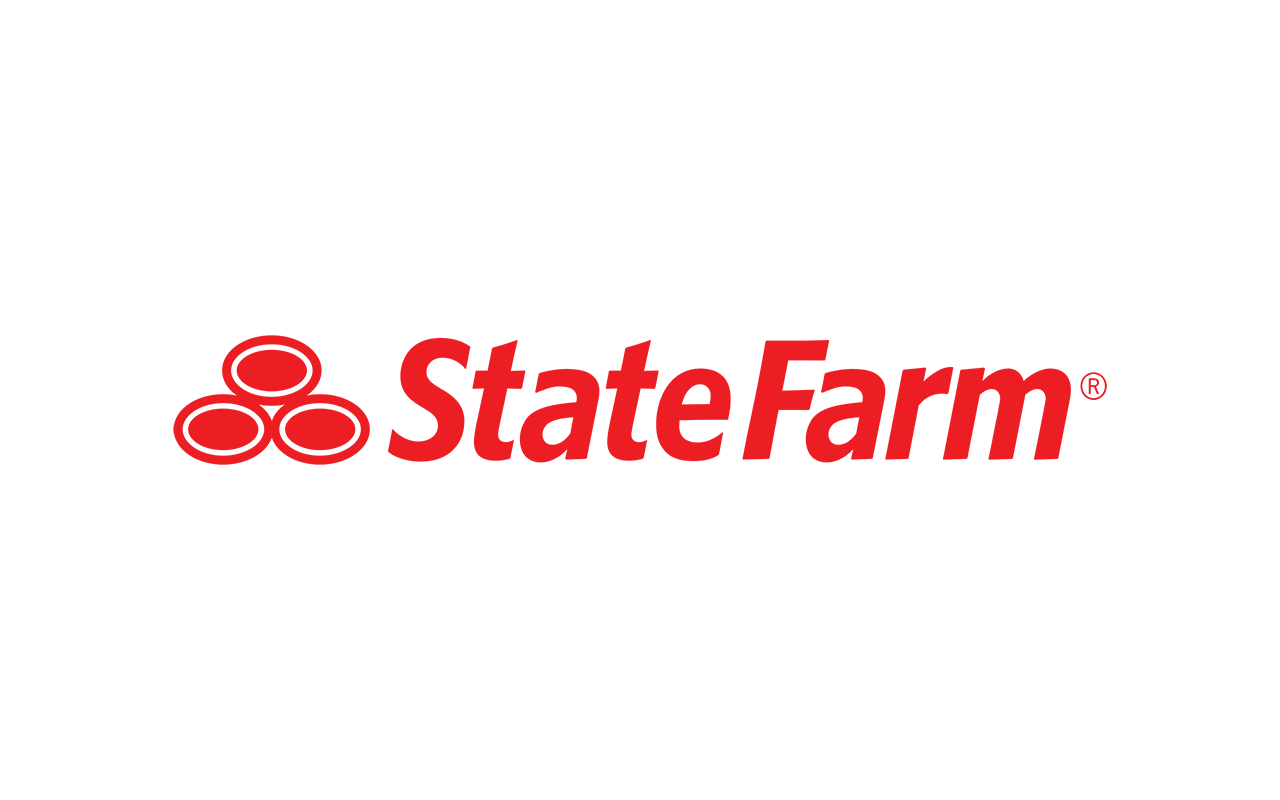 State Farm Insurance is an insurance company that operates mainly in the United States and Canada. SFI is best known for its insurance solutions for property and casualty. According to recent data, SFI insures more automobiles and houses than any other insurance company in the United States. SFI has the largest market share for car insurance.
SFI grew to a big brand across foreign markets by leveraging low pricing and immense value to people with bad credit and young professionals. They know their audience inside and out and can meet their needs. According to statistics, their pricing is 46% lower than competitors. SFI is changing the world now and even from its birth back in the year 1922 when a farmer disrupted the insurance industry by offering the same or even greater value for customers in insurance products at lower prices and still being able to grow a successful business to high levels of profitability. 
23) General Electric (GE)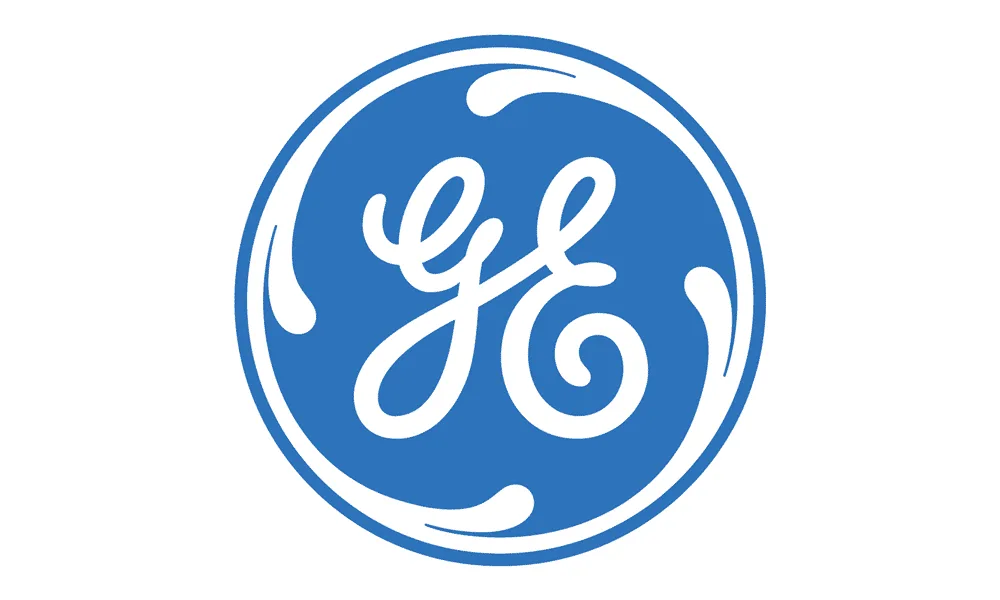 General Electric is a global conglomerate well-known for its solutions in the power, renewable energy, aviation, and healthcare industries. A few products they sell include but are not limited to X-ray machines, aircraft engines, and financial services.
GE built its brand to global dominance by creating massive networks or tapping into extensive networks within and outside its business settings to accomplish goals. GE is changing the world by having an innovative spirit and creating inventions that improve society. Thomas Edison was credited with inventing the lightbulb, and although other men did it before him, their work helped Edison form the incandescent light bulb. Edison was the founder of General Electric. 
24) Walt Disney Companies
Walt Disney Companies is an international mass media and entertainment conglomerate most known for the Walt Disney Studios, a diverse film department that includes Disney, Pixar, Marvel, Lucasfilm, and other world-renown production firms. One of its most famous associations is the creation of the character Micky Mouse.
Walt Disney became a worldwide phenomenon through the common marketing mix technique, a series of products, pricing, places, and promotions it utilises to differentiate itself from competitors. Two examples are buying other businesses that support core services like media networks, entertainment companies, resorts or consumer product brands.
The Second example is market-priced oriented products, so pricing is based on industry standards, so they did this with some of their offerings. One particular thing to note about Walt Disney is that he funded his dream and vision by selling his house and borrowing against his life insurance. Walt Disney changed the world with the first cartoons with synchronised sound and full-length animated feature films. 
25) Goldman Sachs Group (GSG)
Goldman is a global investment bank with about 2.5 billion assets under management in 2021. Goldman is an industry leader in investment banking, securities, and money management that targets most markets, from corporations to financial entities to governments and individuals.
Goldman has skyrocketed their brand to astronomical levels by acting as an advisor to the market and marketing itself as the "Friend of Corporations" and communicating how they defend businesses and people from hostile dangers in its marketing messages. This connects well and gives them trust as people see from their case studies presented and testimonial-based approach to earning trust and getting new business. Goldman is changing the world by acting as an example in the industry to give to worthy causes for community service. Goldman has donated over 2 billion dollars to over 8000 non-profit organisations to help reach their missions.
26) Tesla  
Tesla is an automotive manufacturer of electric cars and other vehicles. The most recent and popular car in inventory is the Tesla Model Y, the top-selling vehicle. Tesla used a common technique to expand globally like other mega car producers. Tesla utilised the global, transnational strategy, which leverages local responsiveness and a maximum level of international incorporation in its processes.
This approach attempts to localise its offering to each worldwide market while aiming to maintain standardisation as much as possible. Tesla is changing the world by becoming a leader in the climate change movement and using primary and high-level production approaches to build parts and systems that lower emissions. Tesla is cutting emissions and providing solutions like backup power during blackouts. Tesla is continually working to minimise the cost of its products to accelerate mass adoption.
27) Sysco Corporation
Sysco is a multinational firm that distributes food, small wares, kitchen equipment, and tabletop products to customers. Sysco sells a few products, including cleaning, paper goods, soaps, and detergents. Sysco grew to a worldwide influence and global brand by acquiring over 40 smaller companies to expand in the United States.
This acquisition strategy helped establish large networks and grow the customer base to enormous levels. Profits made and saved were used to take the business model overseas. When expanding overseas, this company would buy out food service firms abroad instead of building a new branch from scratch or the ground up. If you don't have the cash to buy businesses to expand, certified global expansion experts are saying to do joint ventures and partnerships so the cost of operations or lowered.
You can use their assets to make up for something your company can't do as well as theirs, and it's a win-win because there is a share in profits generated. Sysco is changing the world by acting as an example, but only some companies start from humble beginnings and then grow to have considerable success in multiple nations. 
28) American Express    
American Express is a multinational business that focuses on payment card services. This business had almost 44 billion in sales in the year 2021. America Express is one of the top players in lending credit cards to individuals, corporations, and small businesses. American Express grew to international regions and exploded its brand by increasing the number of collaborations with companies and sharing management duties at country levels.
American Express is changing the world by showcasing what future businesses can learn from to grow just as big or bigger using simple models to expand, such as differentiating approaches to separate yourself from competitors. One example is that American Express offers products as a status symbol for success. Since this nation values money, power, and prestige, having certain things makes you look more prestigious.
This high-end and prestigious status value is communicated into the messaging as they reach their target markets and has been a great way this company has made huge profits. Anytime you highlight what buyers care about and how their social status will increase, it can become easier to sell to them.      
29) Abbott Laboratories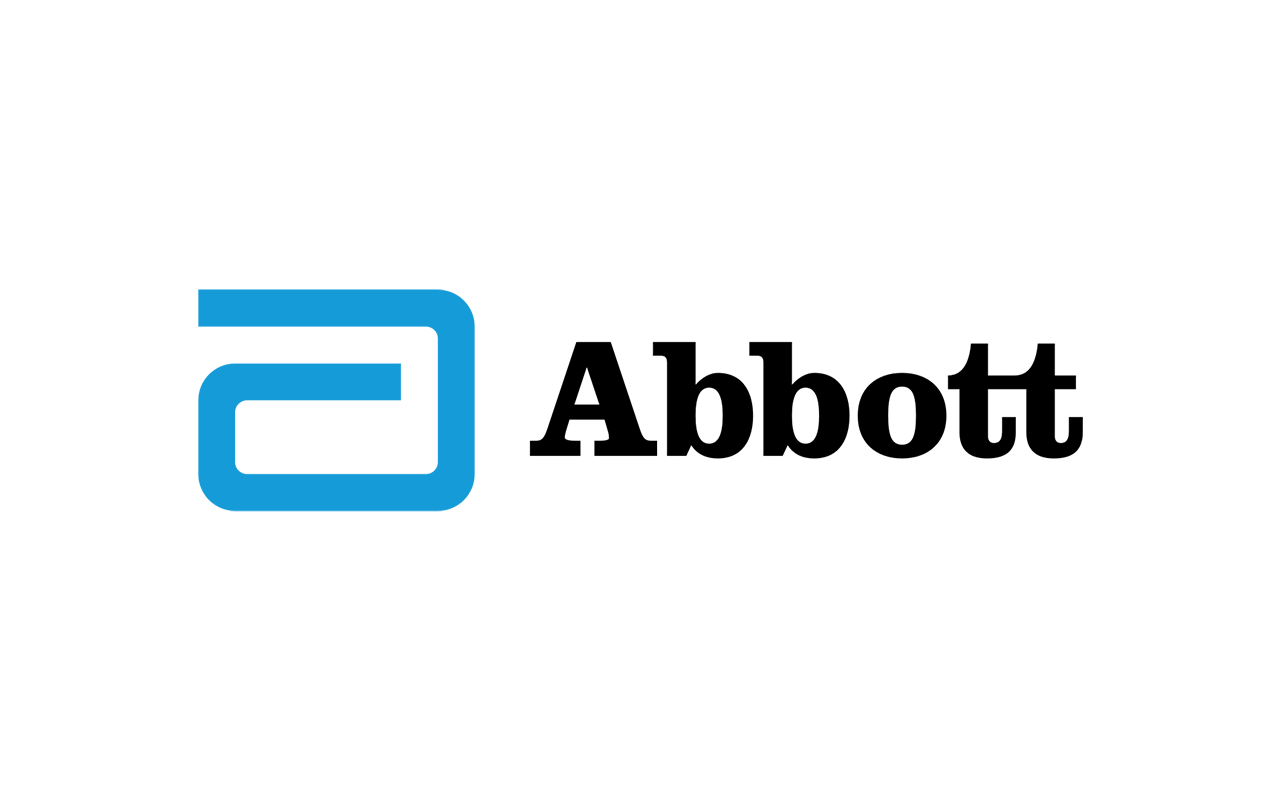 Abbott Laboratories is a medical device and healthcare company. Abbott is a publicly traded company that made about 43 billion in sales in 2021. The most popular products they sell are Pedialyte, ensure, Similac, and Glucerna.
Abbott grew to incredible levels of success and became a global brand by investing heavily in research and development as well as technology. Suppose your business can be one of the first to use an emerging technology or new product not offered by many other companies.
This provides an incredible advantage, and the rewards are seen through massive sales and revenue. Abbott has changed the world by being part of a movement of innovators who invent products that revolutionise big and small industries. A highly recognised organisation has listed three times that Abbott has created ground-breaking technology and medical device tools for the mass markets.
30) Oracle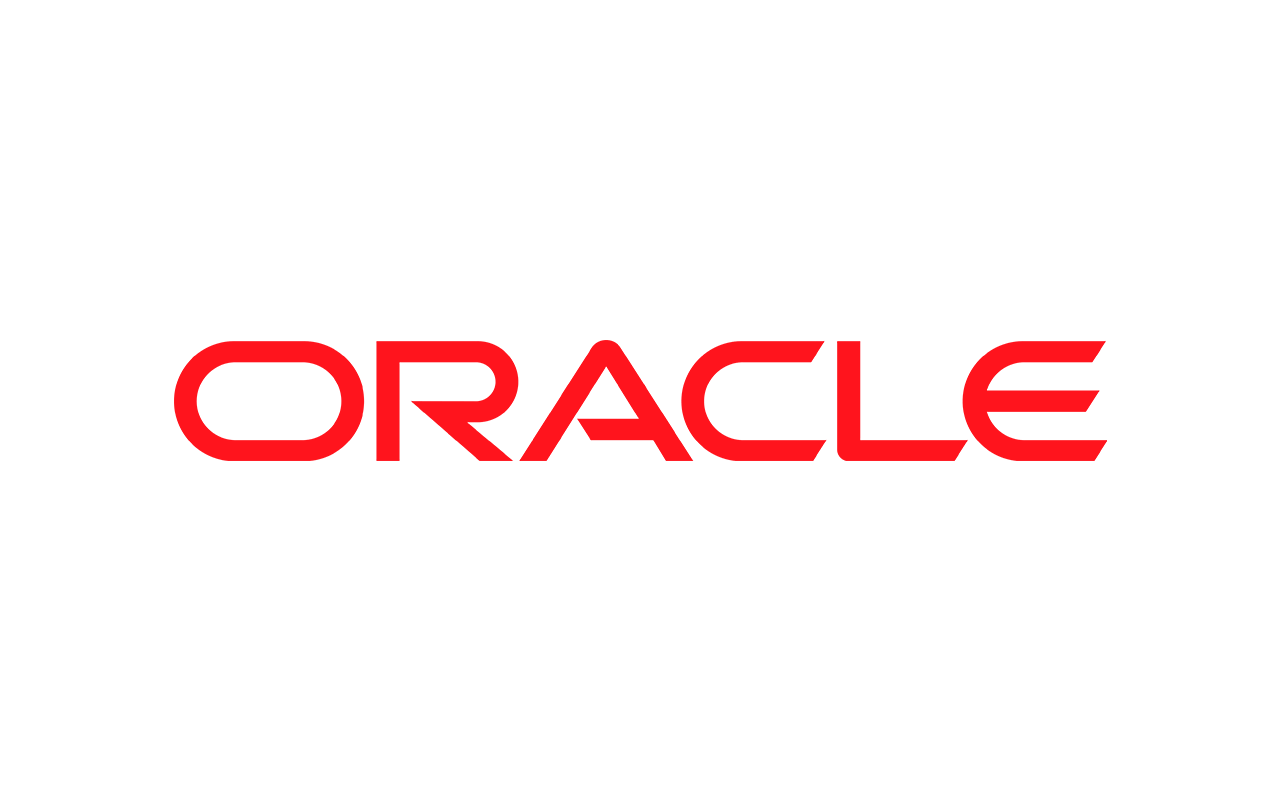 Oracle is a multibillion-dollar computer technology company that sells software products. Oracle's most popular product is its database management software. This firm has about 135,000 employees based on statistics from 2020 and did around 40.5 billion in sales for the year 2021.
In 1987, Oracle became the world's largest database management software company. Oracle differentiates itself in numerous ways. One way it determines its company is by offering a set of applications or a suite that all work together to help other businesses conduct their business more efficiently.
Oracle succeeded at building a multi-billion-dollar mega-brand through the aggressive acquisitions of software companies with product offerings in the business and technology sectors. Oracle is changing the world through its innovative technology and philanthropy.
One final note, Oracle sells to many but also high-level big businesses and large money-making enterprises, so it is not uncommon to have one deal, like many of the others, generate tens of thousands of dollars on average or in the millions or tens of millions of dollars. In your business, targeting people or companies with exceedingly more money may help you reach your personal business revenue goals.  
31) Thermo Fisher Scientific Corporation
Thermo Fisher is a global business that sells scientific instrumentation, reagents, consumables, and software services. The company generated around 39 billion dollars in sales from the year 2021.
Thermo Fisher grew from its profits and acquired more businesses to add to its portfolio. Mergers and acquisitions are standard practices among global brands. Thermo Fisher's most popular products are vast, but a couple is the science instruments like the Qubit 3.0 and automated cell counter.
Thermo is changing the world by investing millions of dollars into innovative technologies and tools that improve a lab's efficiency and accuracy in specimen and testing results. Like many other big enterprise companies, Thermo Fisher buys other businesses within and outside their main line of business. This helps decrease the risk of industry collapse or dangers that may not be predicted, so it's a way to minimise risk by buying other companies.  
32) Coca-Cola
Coca-Cola is a powerhouse international beverage company that made around 38 billion in sales in 2021. The most popular product is the Coca-Cola classic. Coca-Cola has grown enormously and has been around since 1892, with over 125 years of service and business. This beverage company expanded its brand and operations by utilising a business model that lets them sell its ingredients, syrups, and concentrates to bottling firms across the globe.
Other revenue streams are the traditional finished products and goods sold to retailers and distributors. These combinations and business models catapulted Coca-Cola into an international sensation and brand awareness. Coca-Cola is changing the world by growing its community service efforts by donating to important causes like water sustainability, human rights, and climate protection. 
33) 3M Company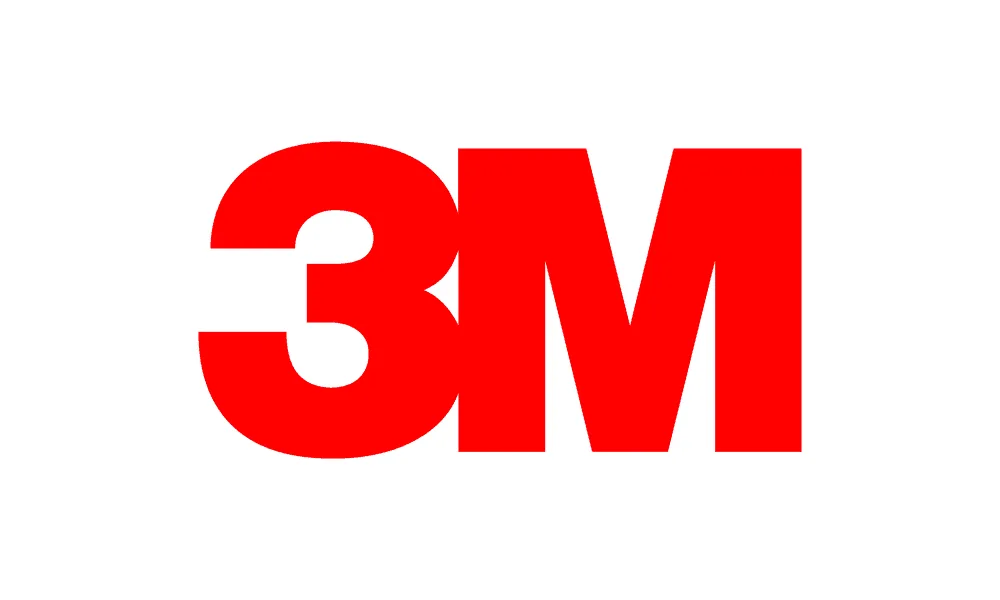 The 3M company is a business that operates around the globe selling mainly in the consumable goods, healthcare, and worker safety markets. 3M is a conglomerate and made about 35 billion in revenue in 2021.
3M has significantly impacted sales worldwide because it grew its brand by utilising localisation techniques. A global growth strategy of localisation is when a company's business practice adapts a brand's message or product to the local language, culture, and customs. Two-thirds of their overall revenue is from foreign markets. Also, 3 M's revenue comes mainly from recent innovations and products within the last five years. This tells us that innovation needs to be in the culture of a business that wants to remain relevant and do well in the long term.
3M has changed the world by creating products carefully integrated with renewable and recycled materials in their products and enhancing the circularity of water, packaging, and waste in business operations. Innovation is another way as well. They have changed the world, and authorities have given this company the title of 3rd most innovative company in the world plus, they have over 70 innovative locations purely testing new inventions. 
34) Dollar General
Dollar General is a multibillion-dollar firm that does business in the United States. In 2021 that generated around 33 billion in sales. Dollar General is a variety store discount retailer. This company has no stores outside of the US but is currently implementing global expansion for the year 2023 and to open stores in Mexico first.
Dollar General has seen success because it uses strict competitive low pricing to grow its business to exceedingly high levels. This business has seen incredible success because it markets its brand in a way that communicates that shopping here is stress-free and more than affordable as they sell everyday items at low prices to customers that get both value and convenience.
Dollar General is changing the world by demonstrating how businesses, if done correctly, can offer extremely low prices for high-value items and still generate solid profits and compete with global brands at scale. 
35) Qualcomm
Qualcomm is a multinational business that sells semiconductors, software and more. So far, they have done around 44 billion dollars in business this year. This company owns patients to wireless communications like 4G and 5G, for example. Qualcomm's growth and entering international markets were done through licensing its technology. By licensing, they had less risk and almost infinite upside.
Their communications network and business climbed to over 600 commercial networks through licensing the business model. I connect with this method the most among all other business techniques that grow sales and brand awareness because it represents a more practical way to scale versus buying out other companies that could cost tens of millions of dollars to complete the transaction.
Qualcomm is changing the world by having life-changing technological communication systems and networks like 5G to make life more connected. I am not a massive fan of 5G, and some studies show that 5G and up can cause severe harm to the human body and more. I will let you do your research and make your judgment on it.  
36) Performance Food Group (PFG)
Performance Food Group is a global company that sells food products. Last year in 2021, the company did around 30 billion dollars in business. PFG is a publicly traded company. PFG has seen remarkable domestic and global success through internal growth strategies and acquisitions.
Another strong technique seen in their success and branding is that PFG hosts value-based events that connect with their buyers and customers and create products that help their customers' businesses grow. PFG leans into the power and focus of a strong sales force with salespeople who care more about solving their customers' needs rather than quick sales.
PFG may not be changing the world through considerable breakthroughs in food service, but they are a significant player in the food service market that we must recognise.
37) American Airlines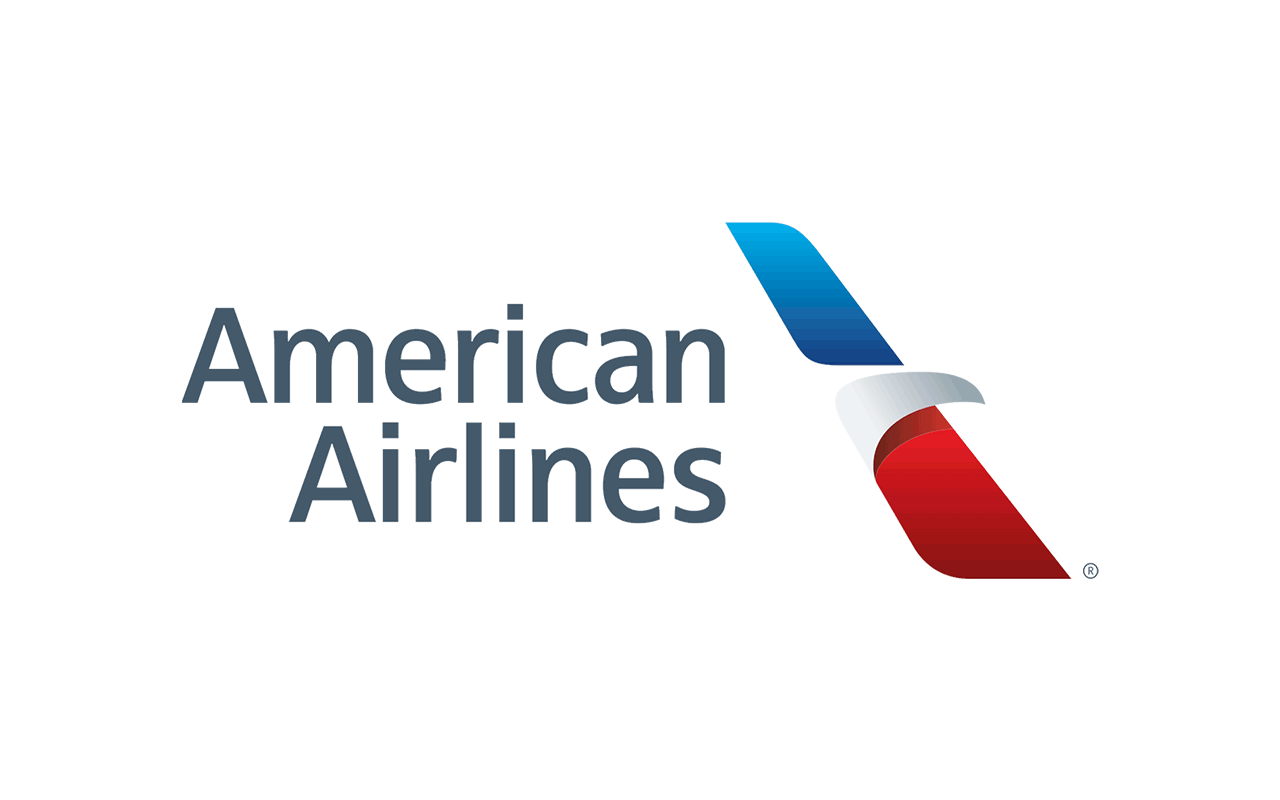 America Airlines is a global company that recently made about 17 billion in sales. Airlines are not easy businesses to run, but this company has made the fortune 500 lists. American airlines grew fast by collaboration with Jet Aircraft, which began in 1959 and marketed itself as flying faster and smoother. They also introduced the world's first electronic booking system called "Sabre".
This operational breakthrough and others made this company stand out and get much attention. American Airlines is changing the world by once being famed for acting as the world's largest airline and servicing millions of people by helping them fly faster and more safely. Currently, they are the second biggest airline in the world as of the date of this article. 
38) Starbucks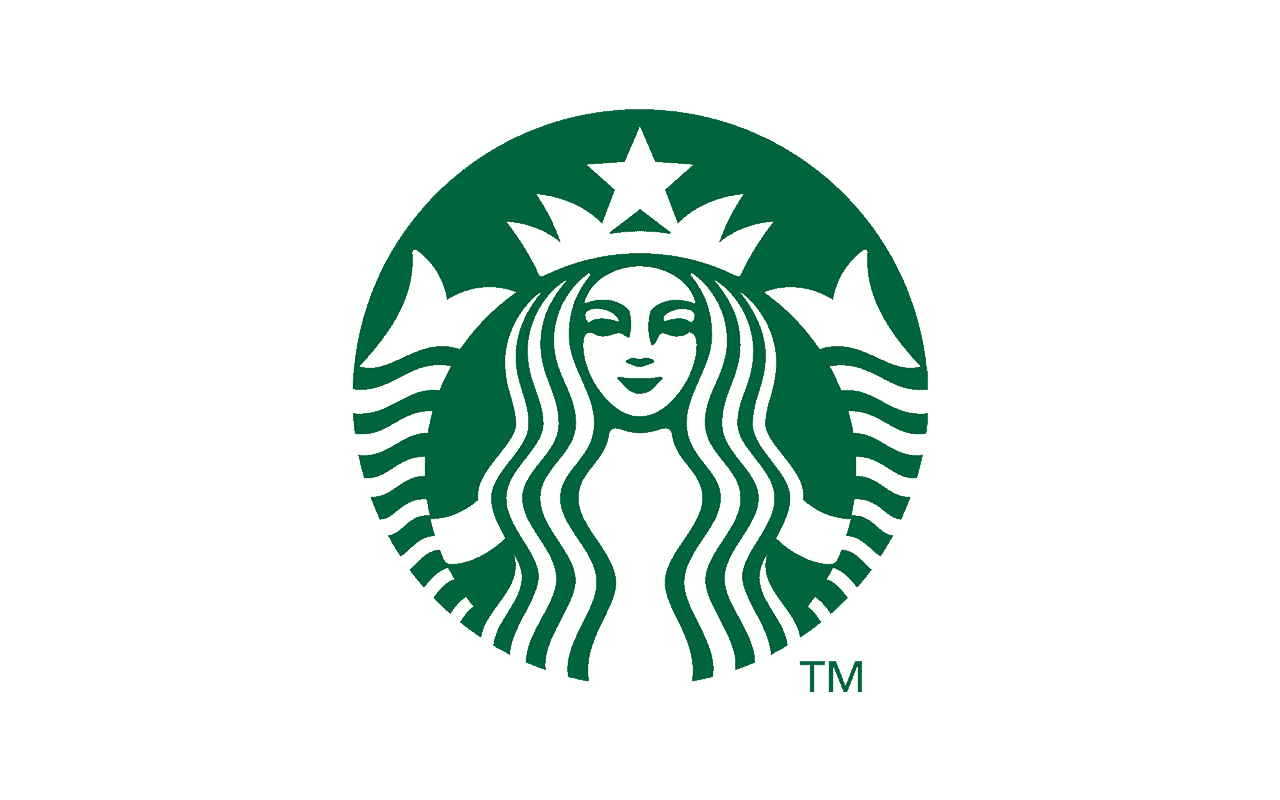 Starbucks is a coffeehouse business that operates in multiple nations. Last year in 2021, the company had profits totalling 22 billion dollars. One of the most popular drinks is the vanilla latte. Starbucks had an aggressive growth strategy and funded its growth from its revenues by opening more coffee shops.
Starbucks has often gone against industry norms. For example, when other related businesses were aggressively advertising, Starbucks didn't advertise but marketed differently and focused on customers' experience as they had coffee.
Another example is that instead of using customer surveys for feedback for company improvements like most businesses, Starbucks conducted friendly chats to gather information and data. Starbucks is changing the world by building a business shop that goes beyond just drinking coffee and helps other future business enterprise creators see how to go further than just offering an essential product or service.  
39) Penske Automotive Group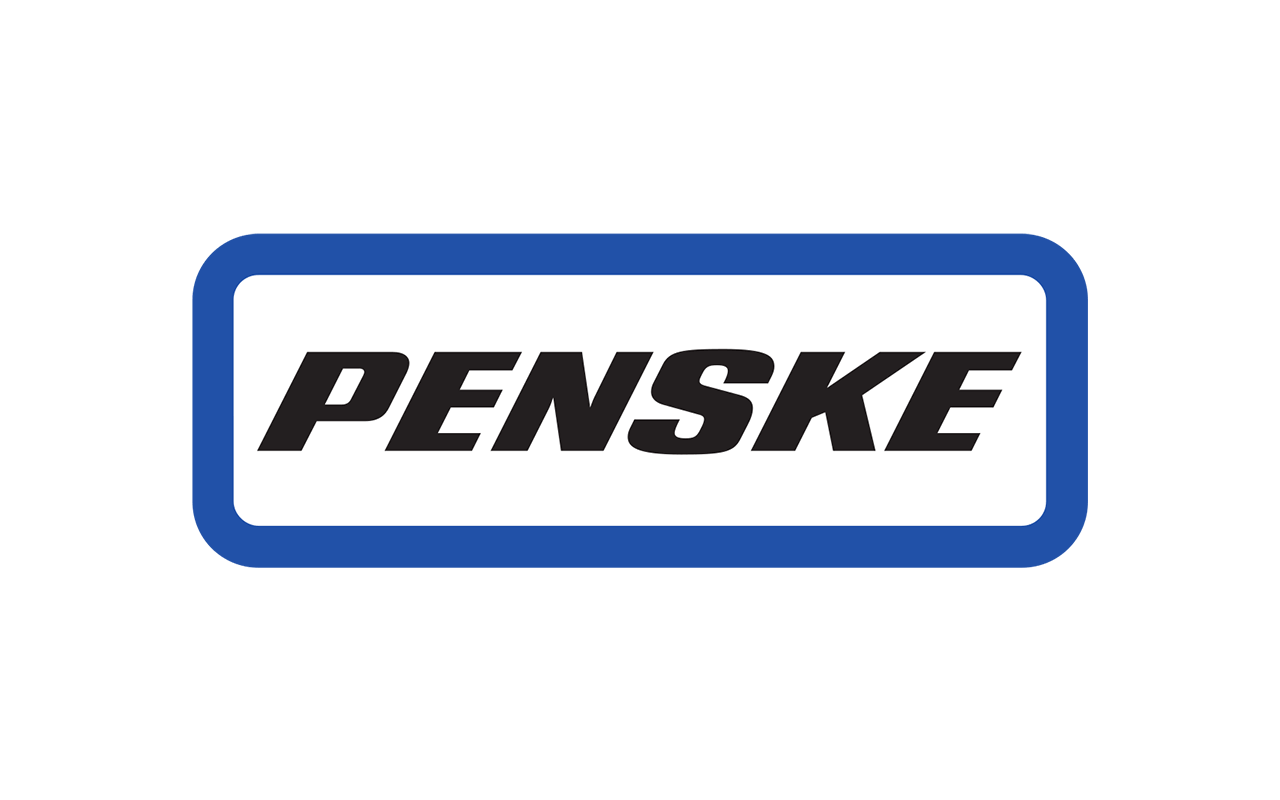 Penske is a transportation company that works within non-commercial and commercial settings. Penske conducted about 25.5 billion dollars of business. Penske expanded into international markets through acquisitions and allowing locations to be locally managed. Penske sees success because they understand their customers thoroughly and can match their product offerings to what provides the most value to their customers.
A part of running a successful business at the international level is mastering understanding the customers, knowing the environment, and developing a competitive advantage. Penske may not be changing the world, but this company keeps economies moving and allow commerce to be conducted so other businesses can grow and jobs continue to increase, which creates economic stability. 
40) Duke Energy 
Duke Energy is an American electric power and natural gas holding company. This is a publicly-traded company, and in the year 2021 made almost 26 billion dollars. Duke Energy is known for its oil and gas service. Duke has a significant market share because they are customer focused and environmentally conscious. Their brand is substantial because they honed in on data insights that helped them make critical decisions. Being data-driven doesn't guarantee success but dramatically increases your success probability.
Duke Energy plays a big role in the climate change movement to have environment-friendly offerings. Duke's agenda for the future includes an investment of $145 billion over the next ten years for energy infrastructure and achieving net-zero carbon emissions by 2050. Duke is not a world-changing company solely by itself, but it is participating in movements that are pro-clean energy and renewable energy that helps our environment. 
41) Visa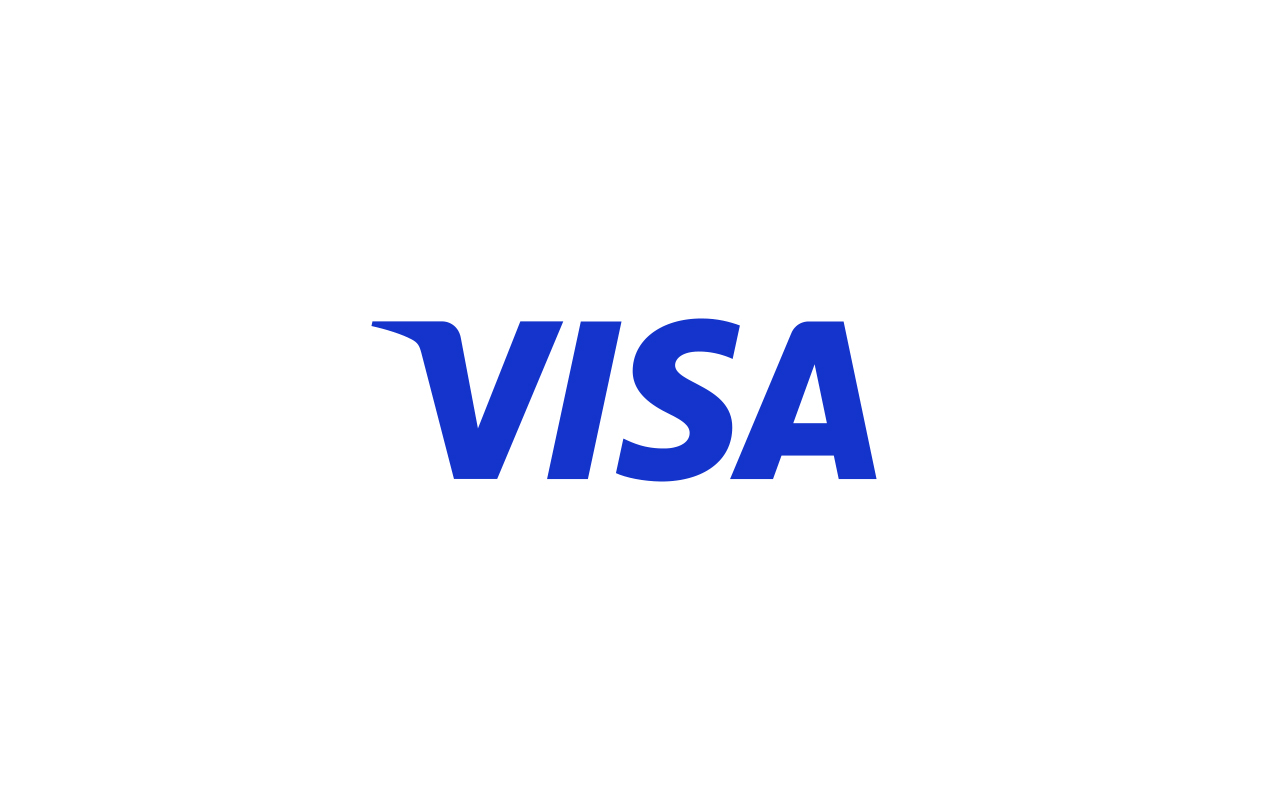 Visa is a giant and constantly growing multinational financial services corporation. By the end of 2022, this company made about 29 billion in sales. Visa has a large selection of product offerings, and one of many things they are known for is its visa-backed debit and credit cards. Visa's success and dominant presence across the globe come from the mindset of accepting nothing less than being number one in their market.
This is a combination of business strategy and high-growth techniques. Visa's growth to the international spotlight came from acquiring businesses with the network infrastructure already in place to help them scale their business and offering to an extremely high level. Visa is a game-changer because it has simplified the way companies do commerce and consumers spend money, which makes some forms of economics easier. 
42) Blackstone Inc
Blackstone Inc is a private alternative investment management. This firm's private equity business is one of the most prominent investors in the USA for leveraged buyouts. The company also acquires commercial real estate, which is another income stream.
Blackstone grew its brand and business to global heights by understanding the business environment the most among various competitors. Blackstone often would buy companies and use techniques to improve business performance, then sell the company and make incredible profits.
Blackstone, after buying companies, would use debt and other capital resources to lower the cost of operations by selling low or non-performing assets and boost revenues by optimising marketing and sales system using SEO and enhancing sales copy literature. Blackstone has impacted this world by becoming one of the world's largest private equity firms with about $600 billion in assets under management and growing, making it one of the most valuable independent investment firms on Wall Street. 
43) International Paper 
This company is a global firm that sells fibre-based packaging and pulp. This business is a Fortune 500 company and generated around 20.5 billion in sales in 2020. This company's values guide them to solve the most complex challenges in their value chain operations, like reducing our environmental footprint and encouraging the long-term stability of natural resources.
International Paper grew their brand to large magnitudes through mergers, acquisitions, and product development. International Paper has impacted the world by advancing the planet and the firm's performance by transforming renewable resources into products people depend on daily.
44) United States Steel Corporation (USS)
The USS company produced steel and made about 20 billion in profits in 2021. When this company was founded, the leadership developed a way to produce steel at a mass scale for a lower cost than most other steel producers, enabling them to sell steel at significant, discounted rates and still be impressively profitable.
This steel production process that used low cost of production is why the company became so successful, so thinking differently is a part of the winning business formula. The USS changed the world by creating low-cost steel, enabling organisations to buy large volumes and stimulate economic growth.
Steel supply was significant for the fast development of cities and urban infrastructure. Railroads, bridges, factories, buildings, and later in the 20th century, steel was utilised to create household appliances and vehicles.
45) CarMax
CarMax is a giant used car company that operates in several countries overseas. CarMax produced revenues of about 19 billion in the year 2021. CarMax's success and big brand came as a result of brilliant marketing. Anytime you get your brand or business synonymous with something that helps make sales, this indicates an excellent understanding and execution of marketing strategy. CarMax's brand is synonymous with transparency.
This firm has a no-haggle policy for used-vehicle offerings and trade-in opportunities. CarMax gives free, no-obligation valuations and offers buyers a price that's good for a limited time range. CarMax is not necessarily changing the world solely. Still, they are acting as an example in the business world that improves the relationship between them and the market they sell to through honesty and fair business practices. 
46) Sherwin-Williams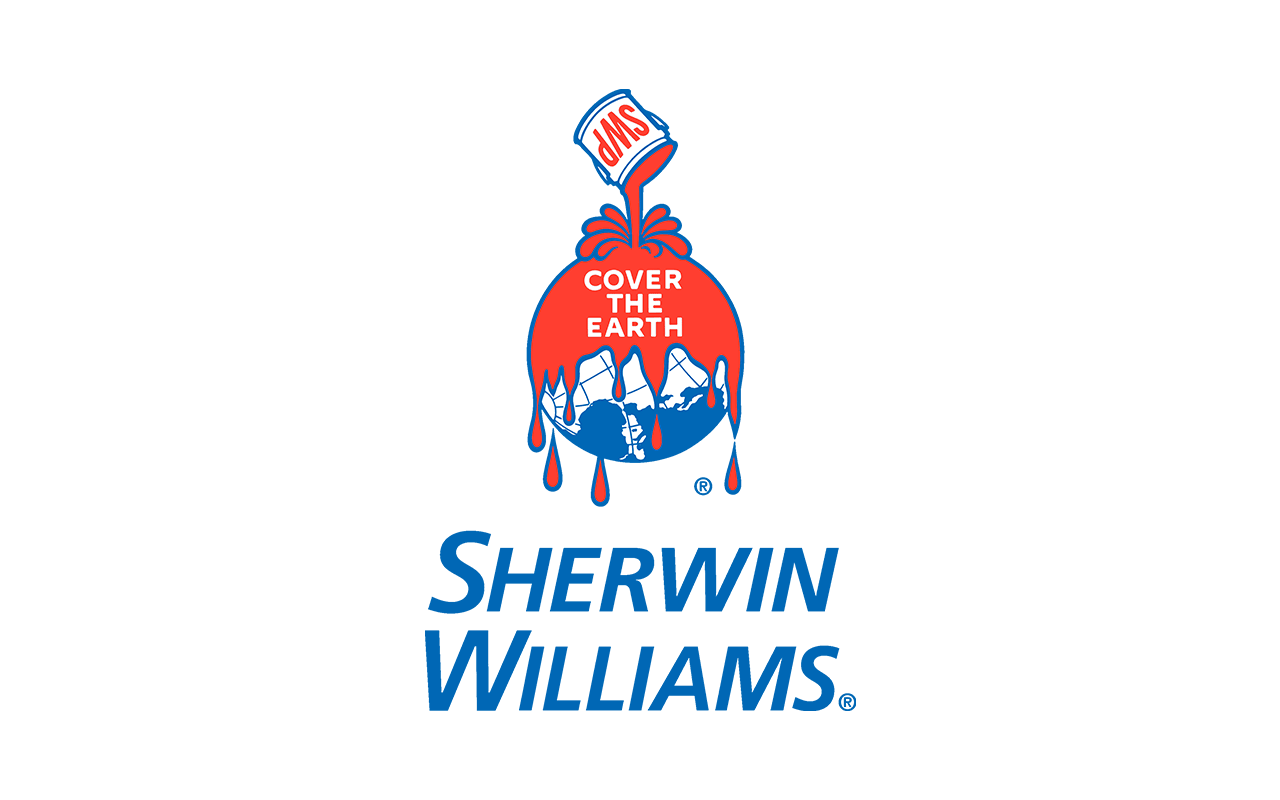 Sherwin-Williams is a painting and coating manufacturing business that operates worldwide. In the year 2021, the firm made almost 20 billion in sales. The success of Sherwin-Williams is centred on essential marketing like national advertising, billboards, radio, and in magazines. The business knew its customers and believed in its products, so reaching them through traditional marketing advertising played a huge role in its success and massive brand growth.
Sherwin-Williams took its successful business model and expanded operations globally in selected and vetted spots. Sherwin-Williams has impacted the world by creating a high-quality oil-based paint known as "Guaranteed Strictly Pure Raw Umber in Oil". This new invention and product were termed the first ready-mixed paint. The inventor, Sherwin-Williams, patents the first resealable paint can. 
47) Avnet
Avnet is a global electronics company headquartered in Arizona. Avnet's business activity led them to make around 19.5 billion in sales. Avnet has displayed leadership in many ways that have helped them catapult to mega fortunes. One thing that has done is when they became the first in their industry to accept cryptocurrency as a form of payment from customers.
This is critical as businesses must adapt to the future of business and life. Avnet succeeded in building a global empire by acquiring other companies, which broadened their product line and gave them more diversity in their product offerings. Avnet is changing the world by acting as a technology solution for creators, visionaries, entrepreneurs, and startups to launch their tech projects from idea to design and from prototype to production.
48) Ross Stores 
Ross is a worldwide discount retailer business. With around 1500 employees in 2018, Ross stores made about 15 billion dollars in profits. Ross has grown globally by aggressively opening stores from their cash flow and other capital resources in markets they believe and calculated to yield profitable returns.
Ross's expansion strategy is a common one among businesses that are in a phase and transition from growth to high growth. The selection of locations and markets to enter have helped them reach the prestige level of being a multi-billion-dollar brand and business. Ross stores are shaping the culture of everyday consumables and offering them at competitive prices that help buyers save more and get more out of the money they have to spend.  
49) General Mills 
General Mills is an international food processing company. The total sales in the year 2020 were about 17.6 billion. One of the favourite things General Mills is known for is its baking line brand, Betty Crocker and Pillsbury. General Mills entered foreign markets and did well through partnerships with other established businesses.
This partnership method for international expansion is a fundamental growth strategy that business success will follow if done correctly. General Mills is impacting society by being credited with inventing the Nerf ball and the "black box," creating the first radio jingle, and enhancing the industry's food safety system. 
50) Waste Management Company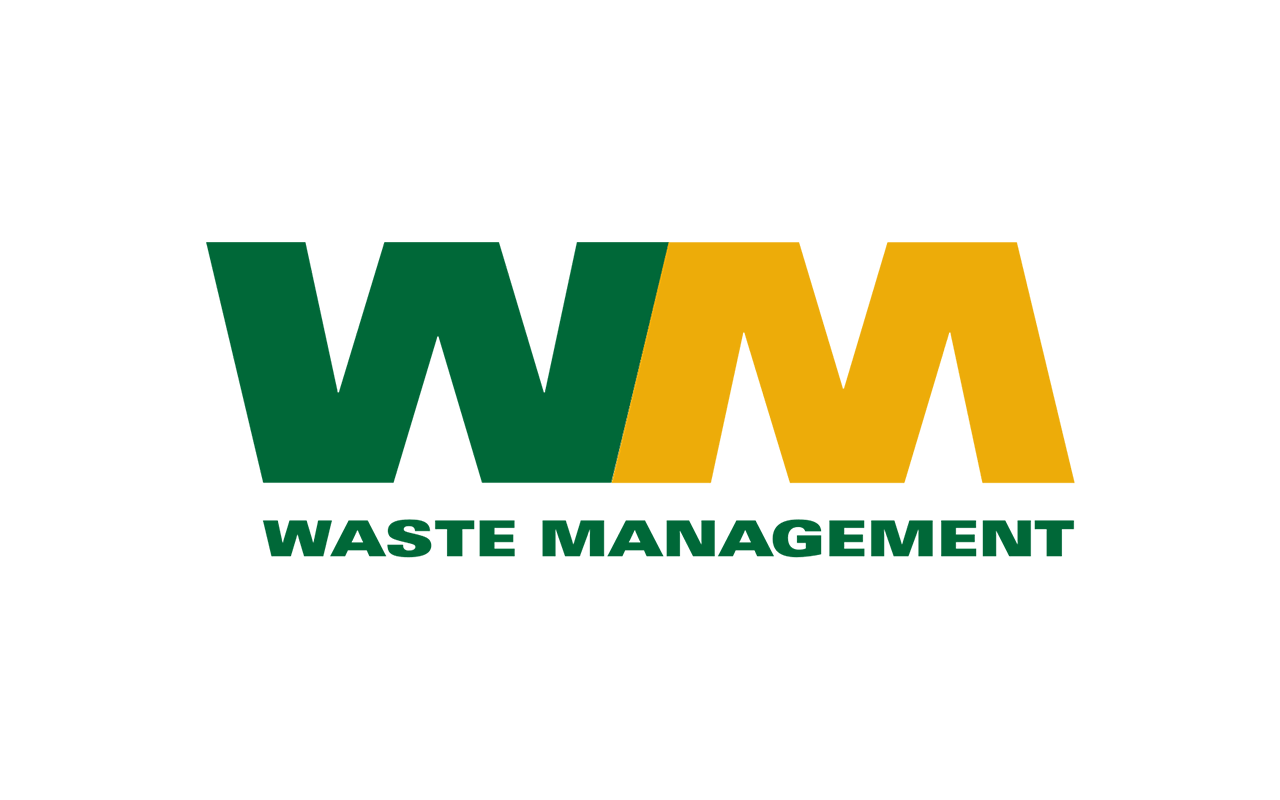 Waste Management is a global firm that offers solutions for garbage collection, disposal, recycling, and dumpster rental. The Waste Management leadership led the company in 2020 to 15.2 billion in revenue.
Waste Management's growth in international markets came from acquisitions and strategic planning. The firm is influencing the world by innovating waste collection, making alternative fuels, and establishing a more sustainable future for all of society. As the business boomed by 1982, Waste Management became the world's most prominent waste disposal firm and sales of over a billion. This company was the first unified waste company to collect and oversee the landfills it ended up in.
Conclusion
As you can see from this article on the top 50 global brands, there are numerous ways to grow your business to incredible levels. A few takeaways to grow your brand are partnerships, mergers, and acquisitions and thinking creatively to use ideas, communication, and technology to reach larger masses of people.
Here are some action next steps to get you going. First, identify what your end goal is for branding building. Second, find a model or framework that has already been proven to work. Third, build your skills around this framework as you measure your progress and make changes. Good luck!
Author Bio: Martize T. Smith has his Master's in Finance & Economics. His mission is to educate the global audience and empower them to understand and apply wealth-building strategies at the highest level. Martize is also an author and advocates for ideal lifestyle design that supports building the skills necessary to live the life you desire on your terms.
Mr Smith has focused on building an international brand based on his compelling vision of "Empowering better financial literacy with the right financial tools and insights. Martize believes in finding proven frameworks that work and yield desired outcomes expected for success.