11 Ways to Make Interactive Content for your Website
Regardless of a website's type, published content must engage the user and have relevance. Your content educates the user about your business and services, but it should also keep them interested so that they feel the urge to read other website pages or follow a call to action. 
Interactive content will be more critical than ever in 2023, providing new, fun experiences for the user to help websites stand out from the competition while making websites easier to navigate with helpful prompts.
This guide will describe eleven ways to make your website content more interactive for users in 2023, guaranteeing reduced bounce rates and hopefully resulting in more conversions. 
What is Interactive Content?
Interactive content encourages the user's participation; this helps improve the user experience and ensures they stay on the website longer. There are several simple ways a website can implement interactive content, such as:
Cost Calculators
Quizzes
Polls
Surveys
Video Content
Ebooks
Podcasts
Animations
and more …
The above examples are some of the most commonly used interactive content, but there are countless possibilities to encourage interactivity and user engagement, with new innovative ideas being tested constantly. 
What is Static Content?
Static content refers to content that isn't interactive and only serves to provide information in a traditional, straightforward way. This includes text and static images. In 2023, static content is expected to decrease significantly as modern internet users look for more engaging and entertaining ways to digest content. 
This is not to say static content is defunct; it will, of course, have a part to play in an overall content strategy, but diversification is the key to ensuring a website is successful. 
The Shift Towards Interactive Content For Brands
The popularity of social media, blogs, and vlogs has undoubtedly raised users' expectations regarding what they see on the internet, with many people needing more interest in plain blocks of text. This is why top brands have revamped their websites recently to improve their content with visuals, video, and other media to boost user participation. 
In years gone by, brands had to wait to collect feedback to assess the success of their content marketing efforts. This was in the form of likes, reactions, comments, shares, and web analytics that measured user behaviour. This feedback provides valuable insights, but you can gather feedback more quickly by implementing interactive content. 
The emergence of interactive content also offered consumers a much more fun and engaging experience, allowing them to interact with various content. Users could learn about a brand, service, or product in a more rewarding way than just reading text, which elevated the overall web browsing experience. 
You can measure this interactivity concerning the website's goals, such as whenever a PDF or Ebook is downloaded or a video is watched to completion. This gives brands a better idea of whether content has been consumed or just glanced over. 
The Benefits of Interactive Content
In this section, we have outlined the four key benefits of interactive content from a marketing perspective, from the user experience to its impact on lead generation. 
Significantly Increases Engagement
Interactive experiences contribute to significantly higher engagement rates when compared to static content. This is great news for SEO, as search engines place a lot of importance on factors such as bounce rates and how long users spend on particular web pages. 
The sheer volume of online content means brands must put much more thought into their marketing strategies. Many blog and social media posts lack quality and sometimes even relevance to their detriment. Interactive content allows marketers to be much more creative, giving them a better chance of grabbing the attention of potential customers. 
Infographics, for example, are a great way to divulge information in a fun, memorable, and visually-appealing way. As the text is condensed and accompanied by valuable images, users are much more likely to read it in its entirety and even share it on social media pages if they have found it helpful. 
Improve The User Experience
Creating valuable, educational content dramatically improves the overall user experience and establishes your website as a valuable resource. This can be achieved with various materials, including quizzes, webinars, infographics, podcasts, animations, etc. 
Interactive content effectively combines helpful information and a level of entertainment, providing stimulation that static content cannot. In 2023, it is vital to ensure that any content published online is innovative, providing new challenges and experiences for consumers who expect more. 
This is especially relevant for millennials, the audience responsible for defining trends and consumer behaviours. This age group (people born between 1980-1995) has witnessed the evolution of the internet and therefore is most open to change. Appealing to this audience should be at the forefront of any marketing plan. 
Gather Feedback Easily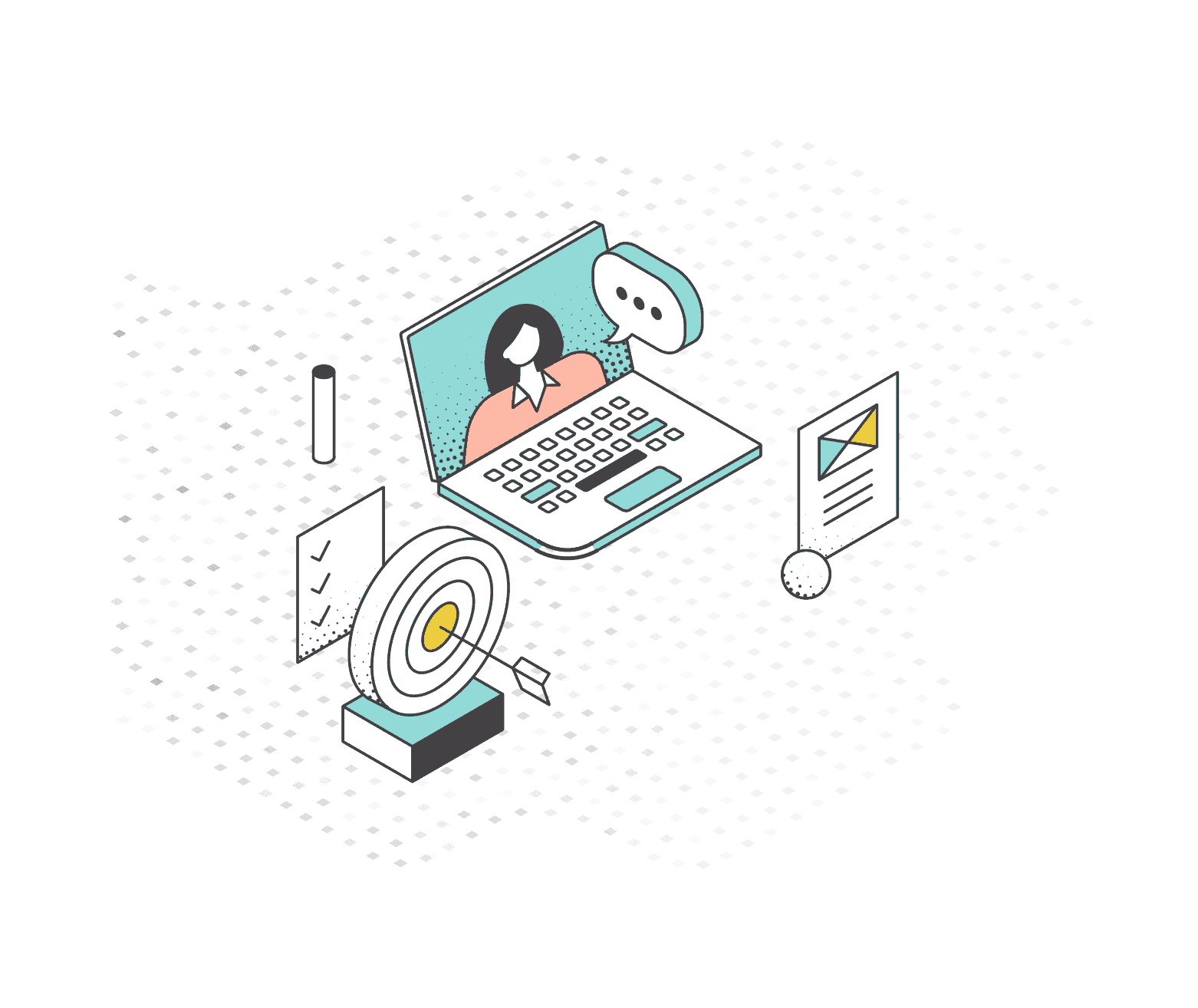 Interactive content allows businesses to gather consumer feedback in several different forms, from quick service ratings to leaving product reviews and monitoring page events. These events can include page scrolls, clicks, views, exits, and other interactions to assess whether the user has consumed the content. 
Clever prompts can also work to gather more detailed insights; a prime example of this is asking a customer to leave feedback following a transaction, possibly in exchange for a discount on their next order. 
Surveys can also help brands get to know their audience better, find out what makes them tick, and what the brand can do to improve the customer experience. This can determine what the website does well, what it does not, or what it lacks. 
Collecting valuable data through interactive content and utilising it effectively can significantly develop the overall marketing strategy. 
Lead Generation and Conversions
Increased engagement results in lead generation, sales, and revenue upturn. Creating an innovative and visually appealing experience encourages users to delve deeper into the website and potentially make a purchase. 
Furthermore, even if they don't make a transaction during the current session, an interactive experience makes your brand more memorable, meaning they are likely to return in the future. 
A/B testing is highly recommended for creating interactive solutions that get results. This allows you to return different variations of the same page, allowing marketers to determine which layouts and combinations bring more leads and conversions. 
The Different Types of Interactive Content
New interactive content is constantly being developed as technologies change, and social media platforms adopt new ways to entertain users. However, many core content types are unlikely to become irrelevant soon. 
Calculators – Calculators are a great piece of interactive content that can drive traffic to a website, showing how your service can save them money compared to your competitors or alternative options. Calculators can also help users plan budgets or identify potential savings they can make based on a range of choices, potentially offering significant value. 
Quizzes: Who doesn't enjoy a quick interactive quiz? Especially when they are done in a way that is both educational and potentially rewarding. Quizzes are fun for the user and can also help gather feedback on what the average user knows about your products or industry. 
Infographics: Interactive Infographics are a visually appealing way of providing the user with valuable information, but they can be even more effective when combined with a few interactive elements. Buttons, animations, and videos can all be added to make this content more engaging. 
Interactive Videos & Animations: The popularity of Youtube and TikTok is a prime example of the power of video, which is why you should implement it on your website. Calls to Action (CTAs) can also be added to interactive videos, prompting the user at specific times.
Maps: Interactive maps can work similarly to an infographic, providing valuable and relevant information but in a simple and visually pleasing way. You can use maps to show your business locations, the areas you serve, or anything else pertinent to your business.
Ebooks: Interactive Ebooks are much more powerful than static PDFs or white papers, incorporating other media and linking to external sources that provide more value to the reader. You can add prompts to allow the user to join mailing lists, enter a competition, or leave a review. 
Interactive Landing Pages: Interactive elements on landing pages are designed to boost conversions, and interactivity can make them even more effective. Adding video and animation can help users absorb information quickly, whereas large blocks of text and excessive scrolling can result in a high bounce rate. 
Resource Libraries: Moving away from boring lists, you can create interactive pages to display valuable resources, which can be great for SEO purposes. 
Solution Finders: Solution finders provide a range of multiple-choice questions to find the best possible option for the user. This type of content can be an effective option for businesses dealing with financial services, such as insurance or mortgage providers.
Lookbooks: Lookbooks are a form of a brochure that can display photographs in a more digestible way. Adding a quiz or survey at the end makes it easy to know whether the user has absorbed and liked the content. 
11 Ways To Make Your Website Content More Interactive For Users
With a greater understanding of the different interactive content types available, it becomes much easier to develop a strategy to add interactivity to your website and social media pages. The goal is to increase conversions, improve the customer experience, and gather valuable feedback.
Below is our list of 11 ways to make your website content more interactive for users in 2023. 
Repurpose Existing Content
You already have plenty of static content that can be made more interactive, giving it a new lease of life and reducing your workload. Repurposing any material that has proven successful in the past and bringing it into 2023 can be highly cost-effective compared to creating everything from scratch. 
One option could be to merge popular blog posts into an interactive Ebook or turn an infographic into interactive videos. Completely discarding content that much effort went into does not seem sensible when much of it could be reformatted and made interactive. 
Ask Users for Ratings and Feedback
A simple way to boost interaction across the website is to ask for feedback and ratings regarding your service, products, or marketing efforts. However, it is essential not to be intrusive or use annoying interstitials that dampen the overall user experience. If you are in a hurry, there is nothing more annoying than a popup halting you in your tracks … 
Placing prompts at the end of the content is recommended to avoid such issues, targeting users who have taken the time to consume the content in full. As opposed to the standard 1-to-5-star rating format, you could consider using emotions which many users have become accustomed to when using various online platforms. 
Create an Interactive Sales Funnel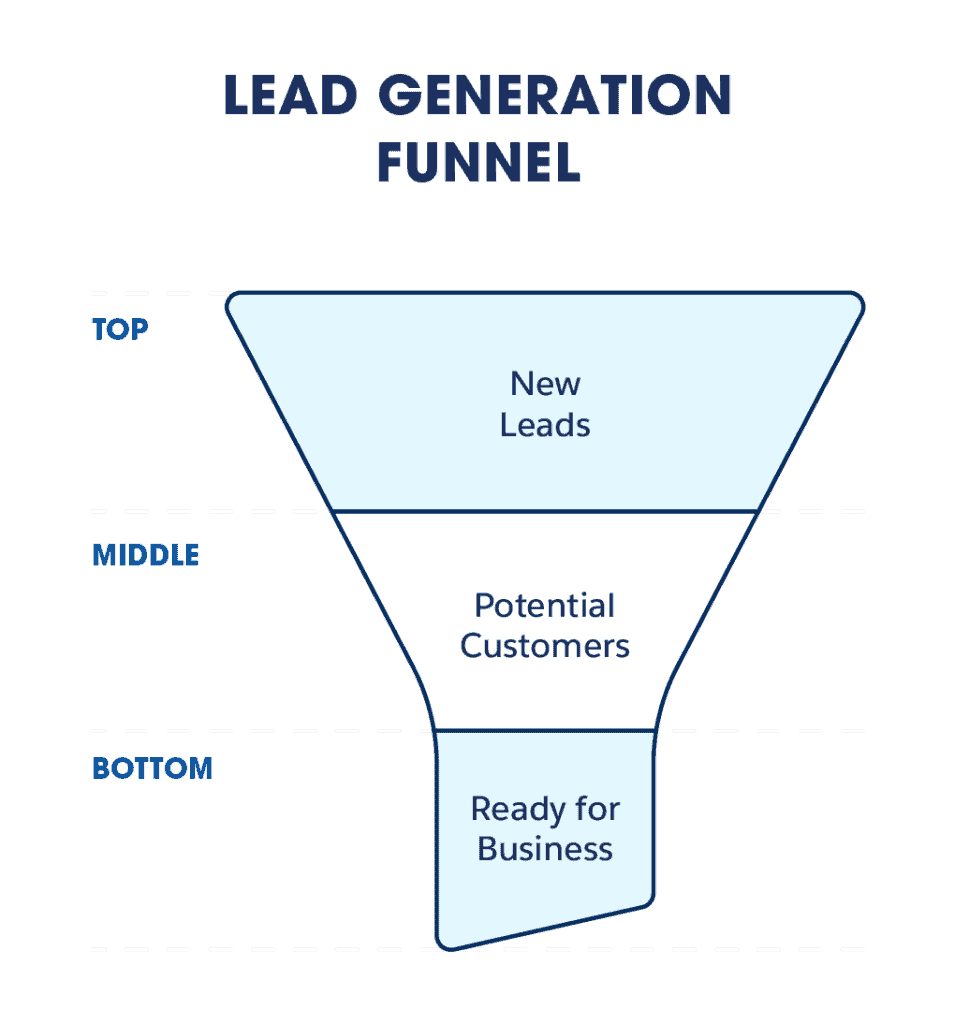 When creating interactive content, it is crucial to align it with your marketing goals and create a funnel that can encourage the user to purchase innovatively. Interactive content can push the user in an appropriate direction and ensure they get there quicker, with fewer click-throughs and less reading. 
An infographic can immediately grab the user's attention before directing them to a calculator that gives the user the option to purchase at the end. Or a landing page that incorporates a product-driven solution finder. 
Offer Incentives and Rewards with Gamification 
Adding gaming elements to your website (gamification) is a novel way of turning generally mundane actions into something fun that keeps users returning time and time. For example, you could offer badges or achievements whenever a user completes certain activities or "level-up" frequent customers, bringing new rewards. 
Leaving feedback or ratings can also be incentivised by offering rewards, such as discounts for future purchases or points you can turn into prizes. 
In terms of your blog, you can develop a loyal readership by using a point system that rewards readers who regularly engage with your content. In addition, you could create a leaderboard to show top commenters, with badges also awarded to active users. 
Ensure Your Website has a Responsive Layout
Good interactive content is entirely redundant if it cannot be viewed across all screen types, alienating users who view your website on different screen sizes or browsers. It is imperative to ensure that mobile users' customer journey is as pain-free as possible.
As interactive content uses elements such as buttons, they must be easily clickable on all screen types. Animations must also work correctly to avoid interfering with other page elements or impacting navigation. When creating content, you must still adhere to the core principles of web design.
Experiment with Quizzes, Polls, and Questionnaires 
Depending on your website type, some forms of interactive content may bring better results than others. As previously mentioned, A/B testing allows you to see what works and what doesn't, helping you to tailor your content to maximise the potential of your website. VWO provides a range of free A/B testing tools that you may find helpful.
Many third-party platforms can create interactive content for you that can be easily embedded on your website; this includes polls, surveys, quizzes, and more. WordPress websites also have access to various plugins that can quickly add quizzes and polls to your web pages.
Optimise Your Overall Marketing Strategy
The data and feedback you gather from your interactive content can be used to develop an overall marketing strategy, not just your content marketing strategy. This treasure trove of information can give you a deep understanding of your target audience, helping you to speak to them directly and meet their requirements. 
Gather consumer data can assist you in:
Creating user profiles that can be used for advertising purposes
The segmentation of marketing campaigns
Helping to develop your brand purpose and personality
Developing customised marketing strategies to target different demographics
Improving sales funnels
Prompt Users to provide their Contact Details
Engaged users are much more likely to be willing to hear from you again, whether that is a monthly newsletter, emails regarding offers and new products, white papers, or personalised recommendations. 
Some websites ask for contact details at the end of a quiz, only releasing the answers via email. Others may request an email address to download an Ebook or whitepaper. Regardless of how you gather these details, they can be treasured from a sales point of view if used correctly. 
Always include a tick (opt-in) box when collecting contact details to ensure the user permits them in your direct marketing campaigns. For example, websites related to medicine must maintain HIPAA compliance.
Your content can prompt users to visit other relevant pages, keeping them on your website for longer and showing them related products they may be interested in. Unlike obscure internal links, your interactive content can include cleverly placed buttons that send the user on a journey, prompting them to learn more about your brand. 
User-Generated Content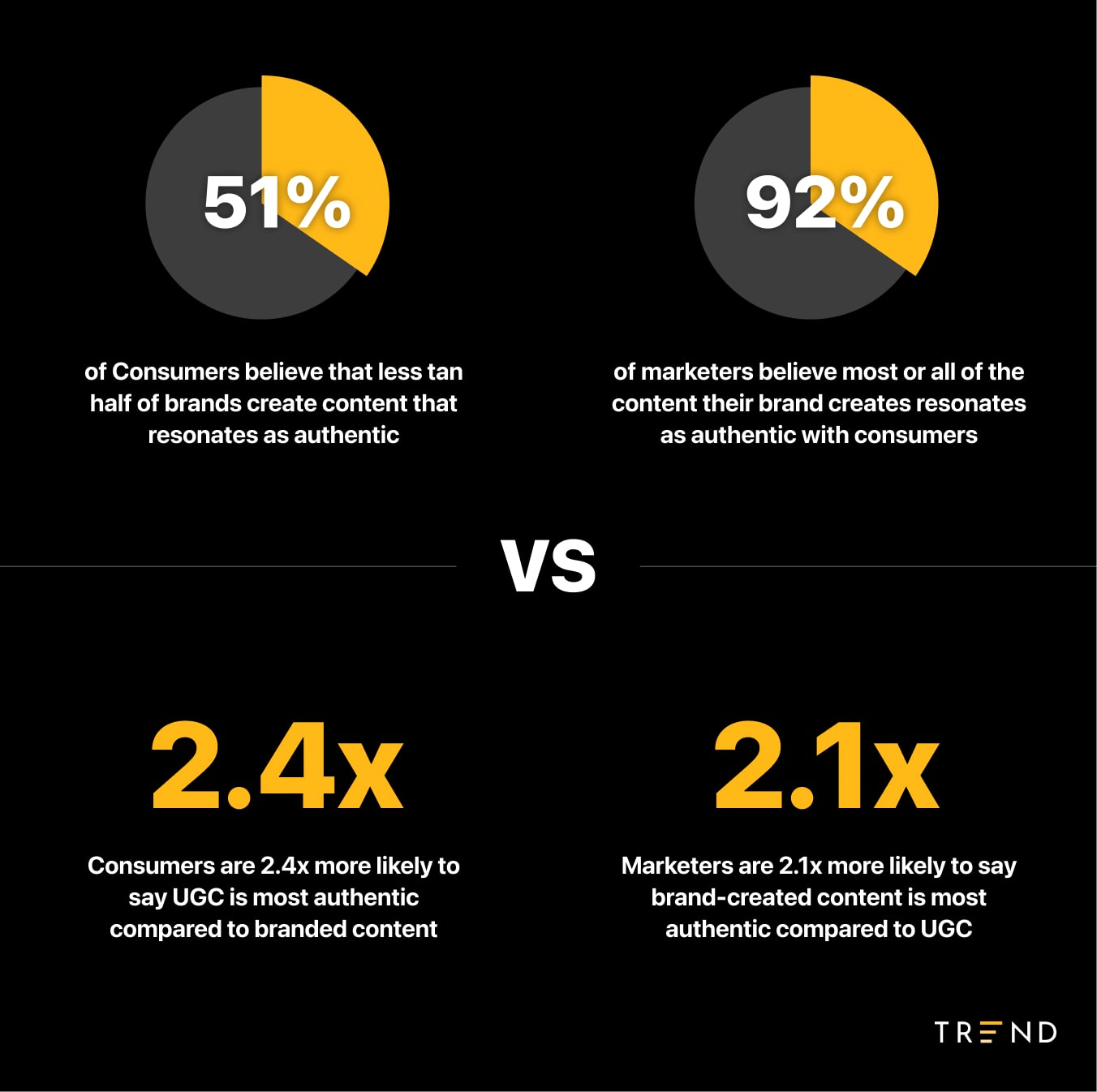 User-Generated Content (UGC) is a big trend right now, as it is incredibly effective in convincing potential customers of your business's legitimacy and service quality. Not only this but reposting UGC also shows that your customers' input is welcomed and valued, making them feel appreciated. This increases the chances of them engaging more in the future. 
Instead of answering questions and queries directly in the comments section, you could create blog posts around them, directly quoting the customer who asked the question. Frequently Asked Questions posts (FAQs) are a great way to target specific search queries in terms of SEO. 
Sharing UGC is highly recommended for eCommerce websites. One way to collect large volumes of user-generated content is to launch social media giveaways that enter customers into a draw if they share images or videos of them using your products. This content can be reshared across your social media pages and displayed on your website with the creator's permission. 
Social Media Buttons
When implementing interactive content, consider how it can be quickly shared externally, giving it a chance to go viral and reach a wider audience. Including social media buttons so users can share the content on their timelines effectively increases your content's visibility. 
Ensure all the leading social media platforms are represented, such as Facebook, Instagram, Twitter, and possibly LinkedIn, if your website is business-to-business (B2B). Traditionally, social media buttons are placed at the top or bottom of blog posts, but with interactive content, they can be integrated wherever you think they are most effective. 
How To Make Your Website More Interactive – A Summary
As businesses fully understand its effectiveness, interactive content will be a high priority for many brands and marketing teams in 2023. From gathering valuable feedback to boosting conversions, interactive content engages the user and builds lasting relationships. 
Interactive content comes in many forms and can be implemented in multiple ways, with tools such as A/B testing helping marketers understand what works for their target audience. Encouraging users to leave feedback and interact with content makes it much easier to improve the user experience and create sales funnels that generate more revenue.