Top 10 Best Digital Cameras for Beginners
Ah, photography; the art of capturing a moment in time and immortalising it in a photo. Gone are the days when only professionals could dabble in this exquisite craft. Nowadays, even your great-grandma is on Instagram snapping away.
If you have a passion for photography, then go for it! You never know; your amateur photo of your cat could end up in a fancy gallery one day.
Sure, your smartphone can take some pretty decent photos, but it can only do so much. You can't zoom in without making the picture look pixelated, and the quality isn't always up to par. Plus, you look like a goofball holding your phone to take a photo in public.
That's where a DSLR comes in handy. Not only will you look like a legit photographer, but you'll also have more control over the settings and be able to capture stunning images. And let's be honest, who doesn't want to look like a fantastic photographer?
But with so many options out there, it can be overwhelming to choose the perfect camera. Fear not, my photography-loving friend! We've researched and compiled the top 10 best digital cameras for beginners. So go ahead, take a peek and start your photography journey today! Who knows, maybe you'll be the next Ansel Adams or Annie Leibovitz one day.
Top 10 Best Digital Cameras for Beginners 
All right, my dear photography rookies, let's talk pricing! It's a crucial aspect to consider when starting. We don't want you selling your left kidney to buy a camera, do we?
But fear not! We've got you covered with wallet-friendly options that won't leave you penniless. And for those who want to kick it up a notch, we've included some advanced options to strengthen your photography game over the Hulk after a protein shake.
1 – Canon EOS Rebel T100 DSLR 
The Canon EOS Rebel is a whole package for all beginners. You get everything you need for photography along with the camera. Starting from the camera body to memory cards. You won't have to go anywhere else.
Now, coming to the camera, it's an excellent option for beginning your photography journey. It has got scene intelligence for detecting the best scene settings automatically. 
This one comes with a CMOS sensor of 18 megapixels. The image processor inside is DIGIC 4+. This has a 9-point autofocus function. 
It has got an LCD for showing you the colours and picture quality. You can record 1080p videos on this one at 29.9 FPS. 
Furthermore, you get excellent guidance through the canon app. It has got Wi-Fi connectivity for quick sharing as well. The pricing of the Canon EOS Rebel is within range for anyone who wants to start. 
Pros 
It's very much affordable 
High-quality pictures 
Easy to understand 
It doesn't require much knowledge 
Supports various lenses 
You can record full HD videos 
Cons 
2 – Kodak PIXPRO Astro Zoom AZ652-BK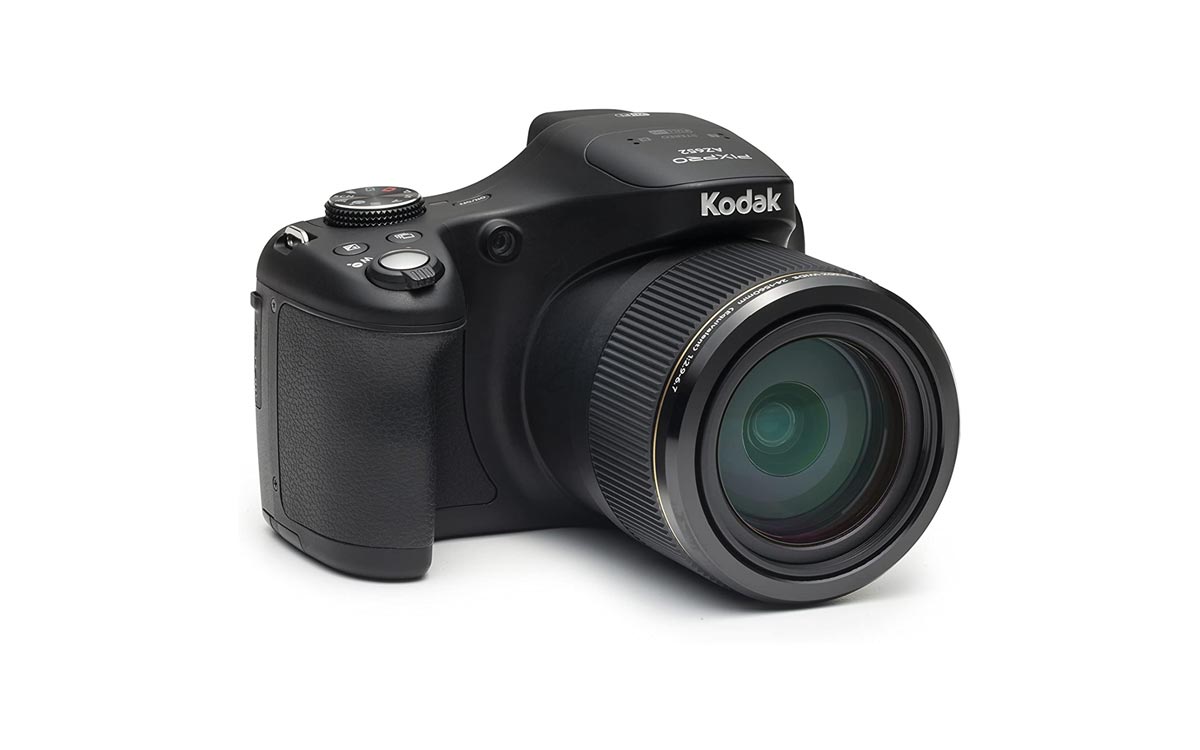 Kodak is a renowned name in the photography world. The Kodak Pixpro is a camera for all the beginners out there. 
It doesn't come with too much fancy stuff. But when it's about starting with photography, you can surely get this one. 
The camera comes with a 65x zooming capability. It has got a 20-megapixel BSI CMOS sensor inside. 
After every click of your pictures, you can check them out on the 3" articulating LCD. You can take your photos in either JPEG format or RAW. 
So, you have options for telling the best story with your pictures. 
Aside from that, the burst shoot mode comes at 5FPS. It lets you capture every action in a moving subject precisely. And if you want to capture seamless movement, there is always the option to record videos at 720p. 
It's effortless to operate and comes with Wi-Fi connectivity. For the price, you will get a lot, that's for sure. 
Pros 
Excellent picture quality 
65x zooming works perfectly 
Great for taking wide-angle pictures 
Affordable 
Works well with lens filters 
Cons 
There are some bugs 
Works only with wide-angle lenses
3 – Panasonic LUMIX G7KS 4K Mirrorless Camera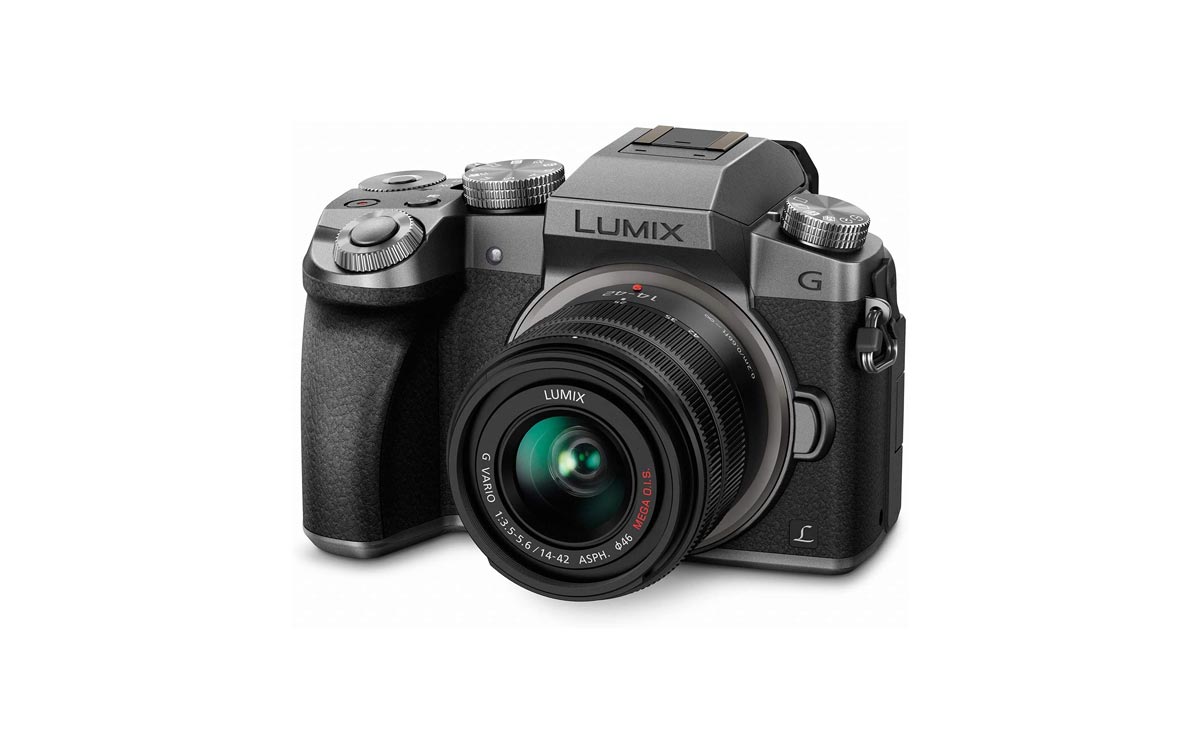 If you want to step up your game in photography, this is the camera to do that. 
Some mirrorless cameras let you into the cleanest photograph you can get. And along with that speciality, this offers a lot more. 
This one has got a 16-megapixel sensor with a state-of-the-art image processor. Equipped with this, you will never get images that degrade in quality. 
This is the way to go for the best image and video quality. 
The thing that differentiates this one from other digital cameras is the 4K shooting mode. 
You can take pictures in 4k without trying too hard. Just record a 4k video and get the perfect moment you desire from there. 
Options are endless with this camera. You can expand all you want. And the weight makes it so easy to carry it around without stressing your arms. 
The autofocus tracking is commendable; you won't need to worry even a little. 
Pros 
Lightweight 
Fast autofocus tracking 
Provides excellent depth of field 
It has a silent shooting feature 
It comes with Wi-Fi connectivity 
Features 4K videography 
Cons 
A bit pricey for beginners
4 – Nikon D5600 DSLR Camera
Going into professional photography requires a standard. This camera meets all the criteria for professional photography. 
Even for beginners, this is an excellent option if you are pursuing photography as a profession. 
It has got a 24.2 MP CMOS sensor in DX format. With the EXPEED 4 image processor, you can take incredible low-light photographs occasionally. The autofocus on this works rapidly in every case.
Burst mode comes with a frame rate of 5 frames per second. So, you will never miss a moment when you have got this camera in your hand. 
Even though the purpose isn't shooting videos, it works well. You can record Full-HD videos that are no less than cinema quality. 
When you move to the manual settings, you can unlock a new realm in your images. And along with all that, the Wi-Fi connectivity gives you different innovative options to go along with the camera. All these certainly make your life much more comfortable.
Pros 
Captures high-quality images 
Excellent focus speed
Full-HD video recording 
It has a lot of intelligent options 
Easy to operate auto mode
Cons 
5 – Panasonic LUMIX FZ300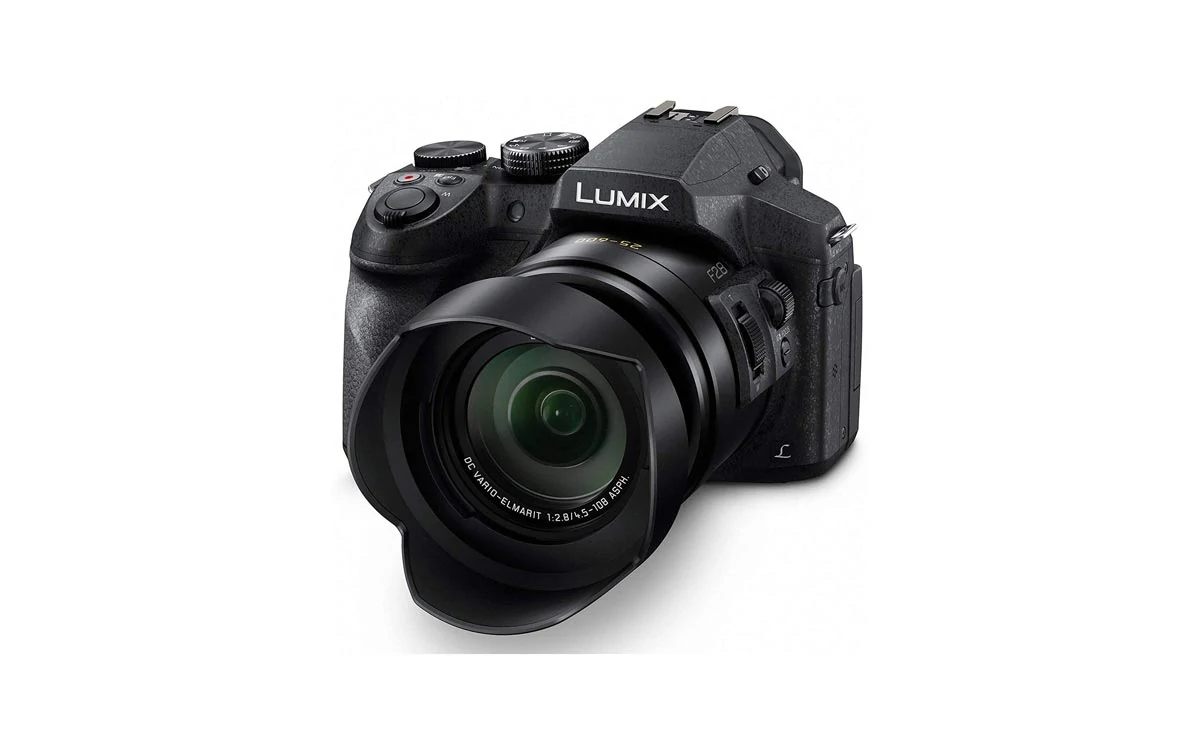 Are you looking to get way ahead of the competition? Then this can help you in many ways if you have the skills. It comes with a lot of high-end features with an attractive price tag. 
The selling point of the camera has to be 4k quality photos. The camera extracts high-quality images from 4K videos. 
Adding to that comes to the 24x zoom for distant shots. And with the f2.8 aperture, you can shoot in low light without worrying about the image quality. 
The build quality of this camera is astonishing. It is dustproof and splash-proof. So, you can click images at any condition at all. 
The focus of this camera is super-fast and comes with DFD technology. You get a good depth of field in every picture you click. 
Pros 
High-quality 4k images 
Performs well in low light conditions 
Features 12 fps burst mode 
Durable camera body 
It has a touch panel for setting quick focus 
Optical image stabilisation in 5-axis
Cons 
6 – Sony Alpha a6000
The Sony Alpha is an option for both beginner and advanced photographers. If you want something from your photography journey, you can get this one in your inventory. 
The first thing about this camera is that this is a mirrorless camera. This is an excellent option if you are looking for such a camera. 
This is way ahead of the competition in the game of fast autofocus. 
It has got 179 autofocus points that can track any subject within seconds. And to get the details and sharpness in those pictures, it has a 24.3-megapixel EXMOR sensor. 
And the image processing uses BIONZ X technology. The resolution on this one is much better than any other DSLR within its range. 
An attractive feature of this camera is its compact body and lighter weight. DSLR cameras tend to be a bit heavy and bulky. This one takes away the ugliness while keeping a DSLR camera's standards. 
Well, talking about its features can go on for the whole day. All you need to know, along with these features, is the quality of Sony. You can easily trust their products without second thoughts. 
Pros
Excellent fast autofocus 
High-resolution pictures 
Easy controls 
Wi-Fi connectivity for quick sharing 
Compact in size and lightweight 
Great for shooting videos
Cons 
7 – Nikon D60 DSLR Camera
It's a common and popular camera choice for many beginners. It's great for beginners because it lets people get into the manual settings of a camera. So, if you want to learn something, you can get this one and be patient. 
This one comes with Nikon's very own dust reduction system. It makes sure to keep the sensors clean for clear pictures. 
The pictures you get on this don't need many images retouching outside the camera. Because it has some quick retouching options inside the camera that you can try, this saves up much of your time.
Configuring this camera doesn't take much work. It's effortless to understand all the dynamics of the camera. Once you become more advanced in photography, you will start unlocking all this camera's fantastic features. 
Pros 
Easy to configure 
Features dust reduction system 
Quick responses to clicks 
Accurate autofocusing
Image retouching options inside
Various filter effects are available 
Cons 
You have to learn some basics 
8 – Nikon D3500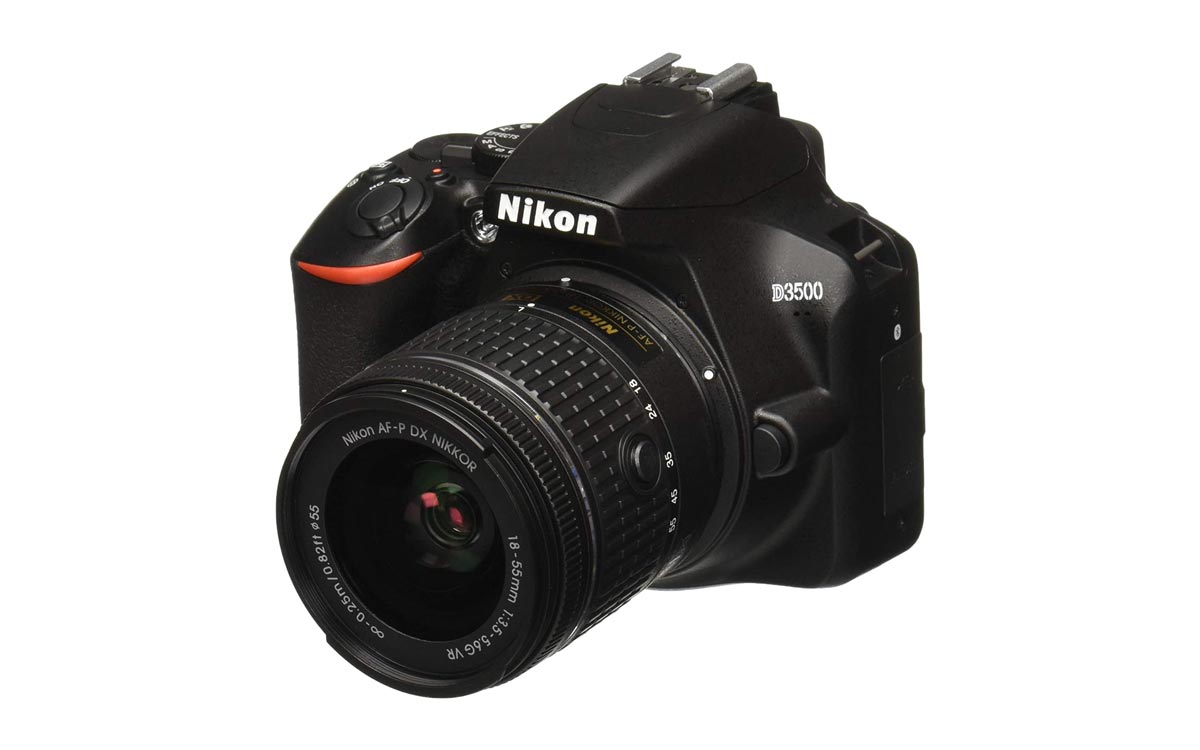 Taking pictures with the Nikon D3500 is as easy as taking photos with a smartphone. Enable the auto mode lets you take great images with this. So, your functions won't look bland in photos anymore.
The autofocus on Nikon cameras is exceptionally efficient. 
You can take out the camera and start shooting without concerning the controls. Pictures with this camera come in great colours. Doesn't require much of your time in post-processing. 
Aside from the auto mode, various manual settings can make you a pro. So, you get room to become a better photographer when you move towards manual settings. 
Also, the camera is relatively compact, so you can go on the streets to learn different stuff.
Pros
Fast autofocusing
It has a guide mode for beginners 
Compact in size 
Quality pictures 
Full HD 60FPS videos enabled
Cons 
Requires time in manual settings 
9 – Nikon D5300
This product is the best representation of classic image quality functions and smart connectivity. You get high-quality images and Wi-Fi connectivity to share them instantly. 
Pictures you take on the Nikon D5300 come with an insane level of clarity. You can get every detail you look for in an image. 
And the colours you get pop up in your eyes. All of this combined makes every picture from this camera a keeper. 
You can take this wherever you go. The size is compact, and the body is lightweight. Whether it's a function or an outing, it serves all purposes. 
And you don't need to be a professional to get good photographs on this one. With the auto mode, a click at the right moment is sufficient.
Pros 
Instant sharing through Wi-Fi 
Sharp and clear pictures 
Pops out colours perfectly 
Compact and lightweight 
Cons 
10 – Canon EOS Rebel T7
If you are a person who hates a camera's complicated settings, this is one of the best digital cameras for beginners. And you won't need to worry about losing image quality. 
The auto-mode on the Canon EOS Rebel is a complete solution to all beginner issues. 
With the DIGIC 4+ image processor inside, you can take great-looking low-light images. These don't come with any image noise at all. 
And the image sensor provides you with high-quality images regardless of your conditions. 
It has Wi-Fi connectivity for sharing images on the go and shooting photos hands-free. You can use your smartphone to click pictures with the camera. 
Pros 
High-quality pictures 
Remote shooting options 
Fast auto-focusing 
Excellent auto mode for beginners 
Cons
Conclusion 
Trust us; we know a thing or two about photography. We've been around since the days of film cameras and darkrooms. Yes, we're that old.
Rewrite Starting can be a bit overwhelming. There are so many options that it can make your head spin like a carnival ride. But fear not; we've sifted through the chaos and have devised a list of the best digital cameras that won't break the bank.
We considered the price ranges because we know what it's like to be a broke beginner. We've all been there, eating nothing but ramen noodles and dreaming of the day when we could afford to upgrade to a better camera. But with our picks, you won't have to sacrifice a kidney or sell your soul to the devil to afford a decent camera.
So, whether you're an aspiring fashion photographer or want to capture some fantastic shots of your cat, our beginner picks have covered you with our list of the best digital cameras. Just remember, with great power comes great responsibility. And by power, we mean the ability to capture some fantastic shots. So go forth, young Padawans, and snap away! And remember to send us a postcard from your first photography expedition.
Last update on 2023-03-03 / Affiliate links / Images from Amazon Product Advertising API