30+ Best Gifts for Creative People
Gift-giving is not only an opportunity to show appreciation and love but also a chance to inspire and nurture creativity in the recipients. Thoughtful gifts have the power to unleash the creative potential within individuals and encourage artistic expression. Whether for artists, designers, writers, musicians, crafters, or photographers, unique gift ideas can ignite imagination and fuel their passion for creativity. In this article, we will explore a variety of gift options that are both practical and meaningful, catering to different creative interests and budgets.
Creativity is a driving force that fuels innovation and brings joy and fulfilment to people's lives. By gifting items that resonate with an individual's creative pursuits, we can provide them with the tools and inspiration they need to explore their artistic abilities further. From personalised gifts that add a personal touch to practical tools that enhance the creative process, there are numerous ways to encourage and support creativity through thoughtful gifts.
Unique Gift Ideas for Creative People
When finding gifts for creative people, thinking outside the box and considering unique and inspiring ideas is essential. One remarkable gift suggestion is the book "You Are an Artist" by Sarah Urist Green. This book presents 50 assignments to help spark creativity and push artistic boundaries. It encourages individuals to explore new techniques, experiment with different mediums, and unlock their creative potential. With each assignment, the book provides:
Guidance and inspiration.
Making it a valuable resource for artists.
Designers.
Anyone seeking to unleash their creativity.
For artists who use iPads for their work, the Apple Pencil (second-gen) is an exceptional gift choice. This high-quality stylus offers precision and sensitivity, making it a valuable tool for digital artwork. Its seamless integration with the iPad allows artists to create detailed and expressive pieces easily. Whether sketching, painting, or designing, the Apple Pencil provides a natural and intuitive drawing experience that can elevate an artist's work to new heights.
Writers often seek ways to eliminate distractions and focus on their craft. The Astrohaus Freewrite smart typewriter is a unique gift that provides a distraction-free writing experience. With its minimalist design and focus on simplicity, writers can fully immerse themselves in their creative process without the interruptions of notifications or internet distractions. The Freewrite typewriter also features a high-contrast screen that is easy on the eyes, allowing writers to write for extended periods without discomfort. This innovative device can help writers unleash creativity and enhance their writing experience.
For those who find inspiration in graphic design, the book "Factory Records: The Complete Graphic Album" showcases record label designs that can stimulate creativity. It offers a visual feast of album covers and graphic artwork, inspiring designers and artists alike. The book delves into the story behind each design, offering insights into the creative process and the impact of visual aesthetics on the music industry. By exploring the graphic designs of Factory Records, designers can gain new perspectives and ideas to incorporate into their work.
Another gift idea that transcends creative boundaries is "Ruhlman's Twenty," a book that explores cooking techniques to inspire creativity in the kitchen. It delves into the fundamental principles of cooking, empowering individuals to experiment, innovate, and unleash their culinary creativity. By understanding the foundational techniques and principles behind cooking, aspiring chefs and home cooks can develop their unique dishes and flavours. "Ruhlman's Twenty" provides a comprehensive guide that encourages creativity and experimentation in the culinary realm.
Practical and Functional Gifts for Creative Hobbies
Practical and functional gifts can significantly enhance the creative experience for individuals pursuing their hobbies. For musicians, the Make Noise Wogglebug is a unique and experimental instrument that pushes the boundaries of sound. It offers a range of unconventional features and capabilities, allowing musicians to explore new sonic landscapes and create music unlike anything they've heard before. With its innovative design and versatile sound generation capabilities, the Make Noise Wogglebug opens up new possibilities for musicians to express themselves creatively.
The Sound Urchin is another extraordinary instrument that generates otherworldly sounds. Its unconventional design and innovative approach make it perfect for musicians seeking something different and exciting in their musical journey. By exploring the unique sounds produced by the Sound Urchin, musicians can tap into new realms of creativity and find inspiration for their compositions.
Writers can benefit significantly from "The Artist's Way" by Julia Cameron. This book provides a 12-week program of writing exercises and tasks to free up creativity and overcome creative blocks. It guides writers through a transformative journey, unlocking their imagination and helping them tap into their full writing potential. Through a series of thought-provoking exercises and prompts, "The Artist's Way" encourages writers to explore their innermost thoughts and feelings, allowing them to develop a deeper connection with their creative voice.
For individuals interested in electronic music production, the Moog Subharmonicon is an excellent gift choice. This synthesiser encourages experimentation with subharmonics and polyrhythms, enabling musicians to create complex and unique compositions that push the boundaries of traditional music. With its intuitive interface and powerful sound-shaping capabilities, the Moog Subharmonicon provides a platform for musicians to explore new sonic territories and unleash their creative potential.
The Sensel Morph with Thunder overlay is a versatile MIDI controller that offers unique ways of composing melodies and harmonies. Its customisable touch-sensitive surface allows musicians to explore different playing techniques, opening up new possibilities for musical expression. By gifting this innovative controller, you can provide musicians with a tool that expands their creative horizons and empowers them to experiment with different musical styles and techniques.
Personalised Gifts for Creative People
Personalised gifts hold a special place in the hearts of creative individuals as they reflect thoughtfulness and a deep understanding of their passions. One idea is customising art supplies or tools with the recipient's name or artwork. Engraving their name on a set of high-quality brushes or a personalised sketchbook adds a personal touch that will be cherished. Personalising their art supplies provides them with practical tools and shows that you recognise and support their creative journey.
Another option is to gift personalised notebooks or sketchbooks with custom covers or engravings. These can become treasures where artists, writers, or designers can jot down their ideas, sketches, and inspirations. Personalising the cover with their name, a meaningful quote, or a design that resonates with their interests adds an extra layer of sentiment. Each time they open the personalised notebook, they will be reminded of your thoughtfulness and encouragement of their creative pursuits.
Commissioning custom artwork or illustrations is another beautiful way to create a personalised gift. Engaging a talented artist to create a unique piece based on the recipient's preferences, interests, or memories can result in a truly remarkable and meaningful present. Whether it's a portrait, a landscape, or a custom illustration, personalised artwork captures the essence of the recipient's creativity and becomes a cherished memento of their artistic journey.
Budget-Friendly Gift Options for Creative Individuals
Gift-giving doesn't have to break the bank. Plenty of budget-friendly options can still bring joy and inspire creativity. Affordable art supplies or craft kits are excellent choices for individuals who love to create. There are endless possibilities, from sketching pencils and watercolour sets to knitting needles and embroidery kits. By gifting these affordable and practical tools, you can provide individuals with the means to unleash their creativity without putting a strain on your budget.
DIY project kits or subscription boxes tailored to specific creative hobbies offer an affordable way to engage in hands-on activities. These kits often come with all the necessary materials and instructions, making it easy for individuals to dive into a new craft or project without requiring extensive investment. Whether it's a candle-making kit, a jewellery-making subscription box, or a painting set, these budget-friendly gifts provide hours of creative enjoyment.
Gifting online courses or workshops for skill development is another budget-friendly option. Many platforms offer affordable or free classes on various creative subjects, allowing individuals to learn new techniques, refine their skills, and broaden their creative horizons. By giving the gift of knowledge and learning, you can empower individuals to explore their creative potential and unlock new possibilities.
Creative Gift Ideas for Designers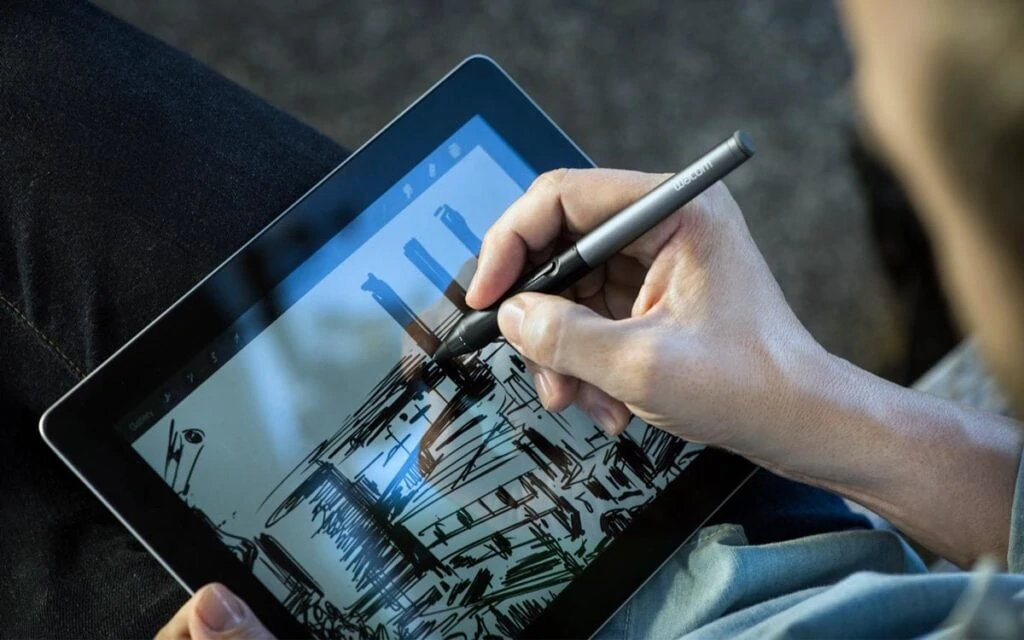 Design tools such as graphic tablets or design software subscriptions are practical and valuable gifts for designers. These tools enable them to create digital artwork, illustrations, and graphics quickly and precisely. Investing in high-quality tools shows you recognise their talent and support their creative pursuits. Whether it's a Wacom tablet or a subscription to Adobe Creative Cloud, these gifts provide designers with the means to elevate their design work and bring their ideas to life.
Books or online courses on design principles and techniques are also excellent gifts for designers. These resources provide valuable insights, tips, and inspiration to help designers refine their skills and stay at the forefront of design trends. Whether it's a book on typography, a course on user experience design, or a guide to branding, these gifts empower designers to continue learning and growing in their craft.
Capturing Moments: Gift Ideas for Photographers
Photographers are always searching for new equipment and inspiration to capture breathtaking moments. The Tascam DR-05X field recorder is a versatile gift that allows photographers to capture inspiration and ideas from the world around them. Its high-quality audio recording capabilities make it ideal for capturing ambient sounds, interviews, or behind-the-scenes moments. Gifting the Tascam DR-05X allows photographers to enhance their storytelling capabilities and add depth to their visual narratives.
High-quality camera accessories are practical gifts that photographers always appreciate. Lenses, tripods, or camera bags can significantly enhance their ability to capture stunning images and explore different techniques. Investing in accessories that align with their specific photography interests or style shows that you understand their passion and support their creative endeavours. Whether it's a wide-angle lens for landscape photography or a macro lens for capturing intricate details, these gifts provide photographers with the tools they need to push the boundaries of their craft.
Photography books or online courses on composition and editing techniques are also valuable gifts for photographers. These resources provide insights, tips, and inspiration to help photographers refine their skills, develop their artistic vision, and take their photography to the next level. Whether it's a book on street photography, a course on post-processing techniques, or a guide to landscape photography, these gifts empower photographers to expand their creative horizons and capture moments in a way that reflects their unique perspective.
Conclusion: Elevating Creativity with Thoughtful Gifts
Gift-giving presents a unique opportunity to nurture creativity and inspire artistic expression. By choosing thoughtful and unique gifts that cater to the recipient's creative interests, we can unleash their full potential and encourage their passion for creativity. Whether through personalised gifts, practical tools, or budget-friendly options, countless ways exist to elevate creativity and make a lasting impact. So, the next time you're searching for a gift for a creative individual, remember to think outside the box and choose something that will inspire and ignite their imagination.
To explore more creative possibilities and receive expert guidance, visit Inkbot Design. As a professional graphic design and branding agency, we have decades of experience developing visual identities, creating marketing campaigns, and providing web development services. Our dedication to custom solutions and commitment to elevating brands make us the perfect partner to help you unleash your creative potential. Visit our website at Inkbot Design to learn more, and contact us for expert guidance.
In summary, thoughtful gifts can unlock creativity and inspire individuals to explore their artistic potential. Whether it's a personalised gift, a practical tool, or a budget-friendly option, there are numerous ways to support and encourage creativity through gift-giving. By understanding the recipient's creative interests and choosing a gift that aligns with their passion, we can make a lasting impact and help them unleash their full creative potential. So, let's embrace the joy of giving and unlock the creative spirit in those around us.
Last update on 2023-09-28 / Affiliate links / Images from Amazon Product Advertising API